Welcome to Straight from the 'Beek! The Falcons are preparing for a showdown with their hated rivals – do I really have to type their name here? – and you've got plenty of questions. So let's get right to them. Just remember, all opinions here are mine unless otherwise noted.
Jimmy from Winston, GA
Beek, while there was never a doubt in my mind that the Falcons are one of the best teams in football, many people around town seem to think we should start to trade away many of the players that make us the team we are. I think we should enjoy what we have now and see how far this team can go! I think the biggest difference between Week 1 to Week 2 was how Matt Ryan spread the ball around. It also kept the Carolina defense confused the whole game. I think the one thing Atlanta has to address going forward is its game management late in games. They shut down their offense late in games and run the ball to try and run down the clock. The Panthers, along with everybody else watching the game, knew this as well. You can't give Cam Newton the ball with more than a minute left in the game, he can hurt you when you do! I understand they want to keep the clock running but don't you think that getting first downs until there is no doubt would be a better option? You are my first read every day. Love your articles.
Matt: Thanks, Jimmy! Appreciate the kind words – and glad you enjoy reading SFTB. The Falcons' offense definitely got back on track in Week 2 – and it showed in the red zone and on third down. If you look at the scores from around the league each week, Jimmy, there's a ton of close games decided by a score or less. My point is that many games come down to a handful plays, and it's not just the Falcons who are involved in tight games. There's a lot of parity in this league. Regarding the Falcons, you have every right to be critical but it is tough to argue with the end results – they've been to the postseason the last two years.
Preston from Lincolnton, GA
Good morning, Beek. What a game, and to think everyone was doom and gloom after our loss to Philadelphia. Thank you for keeping the Falcons Nation calm and assuring us all that "every little thing is gonna be alright!" My question is, what do you think the Saints' strengths will be coming into Atlanta, seeing as how they posted an L against the surprisingly strong Bucs and struggled to beat the Browns? I know they will play us tough being the rivals we are. On another note, the offense and play calling was awesome this week that was great moving the ball around and keeping us unpredictable.
Matt: Haha, well, it's never as bad as you think (and, on the flip side, never as good, either), Preston. If there's one thing I've noticed about Falcons fans since I started writing this mailbag, it's that tend to overreact in both directions after wins and losses, especially the latter. The Saints are tough to figure out two games into the season, as you noted above. There's still tons of talent on both sides of the ball in New Orleans – just haven't found their groove yet. If you remember last year, it took them a couple of games to get going – and then they reeled off eight straight wins. As much as I enjoy watching Christian McCaffrey and Cam Newton do their thing (except against the guys in Red and Black, of course), I think the Saints are even more talented on that side of the ball. Drew Brees won't hesitate to throw the ball downfield. The bigger question mark right now for New Orleans, in my opinion, is on the defensive side of the ball. They surrendered 529 yards to the Buccaneers in Week 1 and then 327 and last week to the Browns – a game they would have lost if Cleveland's kicker hadn't missed two fields and two extra points.
Clint from Evans, GA
Beek, thanks for taking the abuse you take at times, I know you have thick skin. Why is it that Dan Quinn tries to keep the truth from the fans on injuries, especially Devonta Freeman. Last week he was day to day, then on ESPN on Friday, they reported he would be out two to three weeks. Tell the truth, don't play games with the fans that pay their salaries. Now, if you watched the Bears last night, that is a physical defense with speed and strength. We have some big guys, but they are turtles compared to the Bears. Your poster child Vic Beasley has had one solo tackle in two games. I compare him to Jerry Peerie. We have not had a leader on defense since Keith Brooking and John Abraham and I will dispute if you say differently.
Matt: Hey, Clint. No one is playing games with the fans – and not every report is accurate. There were some reports that surfaced about Devona Freeman, but Falcons coach Dan Quinn said on Monday that he wasn't sure where they came from. We asked about it and he said the Falcons running back is day to day. I take Quinn for his word on that, and so should the fans. No one is purposely misleading anyone, that's for sure. If Freeman suffers a setback, then that's different. We'll definitely keep you updated here at AtlantaFalcons.com. Regarding the Falcons defense, I'm going to disagree with you regarding the overall team speed because that's one of the traits that makes Atlanta stand out from other teams. The Falcons may not be as big, but they're definitely fast and quick. I think you meant to reference Peria Jerry above. Jerry totaled five sacks in his entire career – and he played five seasons in Atlanta. Vic Beasley, so far, has 24.5 sacks in four seasons with the Falcons – the bulk coming in 2016 when he tallied a league-leading 15.5. I think most people would agree that he's gotten off to a slow start so far – he's got three tackles and no sacks in two games. There's still a ton of football to be played – 14 games – so I'm going to tap the brakes when it comes to writing someone off or passing judgment. That would be, well, ridiculous. I'll stick to the facts, as usual.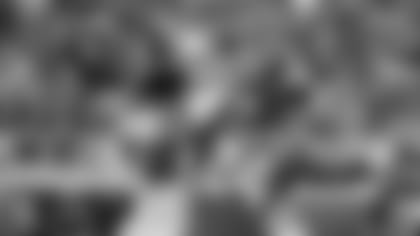 Kennis from Pine Bluff, AR
Hey, Matt. First Matt, I want to say thank you for correcting our overreacting Falcons fans. The things I've read the past two weeks has been crazy. Get rid of Sark, trade Julio and Devonta, pure nonsense. Falcons fans, please realize the Falcons start their first three games against teams that were in the playoffs and coming off 11-win seasons last year. Secondly, the team really didn't play together that much during the preseason. They've got to get used to each other again. Third, this season is a marathon, not a 40-yard dash. Now that I vented, Matt I really like our young defensive backups. They have looked pretty good thus far. I think Damontae Kazee can have a really good game against the Aints with his ability to cover. Foye Oluokun may shine in this game and later as the season goes on. Which defensive backup do you think will need to step and have a good game against the Aints?
Matt: The one I'll be watching in that sense will be the same one I watched last week, but only for a brief time: Damonate Kazee. The Falcons safety, unfortunately, was ejected after he hit Cam Newton in the helmet as the Panthers quarterback was sliding. It wasn't a smart play at all. That said, I really liked what I saw from Kazee during the preseason – he made a lot of plays, was an aggressive tackler and forced a turnover, too. Against Philly, his big hit on tight end Dallas Goedert forced another interception. The Saints' offense is much more explosive than the previous two teams the Falcons have faced – the Eagles and Panthers – and Kazee will need to come up big for Atlanta.
Unree from Oakland, CA
What's up, Beek?! Long-time Dirty Birds fan here out in Oaktown. Long-time reader, first-time writer. Look, our boys showed up and showed out Sunday, plain and simple! Do we still have doubters? Of course we do. But my question to you, Beek, is this: Do you think that our offensive chemistry will start to gel as the season progresses? Or will we just be explosive at home in front of our fans?
Matt: Hey, Unree. The doubters and boo birds are always going to come out and chirp the loudest after losses – so keep that in mind. My inbox flooded following losses and about average following wins. I have no idea how the season will unfold – no one does. So much depends on that chemistry you referenced continuing to build, injuries, execution and creating turnovers. I will say that if everyone on offense stays healthy, they should continue to grow as a unit. But injuries are a part of the game.