Welcome to Straight from the 'Beek! The Falcons will be back in Flowery Branch and report for training camp in exactly three weeks and, in the meantime, you've got some questions – so, let's get to them (you can submit your own right here). Just remember, all opinions here are mine unless noted otherwise.
Arthur from Thomaston, GA
Hi, Matt. Was just perusing the Falcons totally brutal schedule. Been watching my boys ever since Nobis was drafted from the Longhorns. My question today is, when you publish the all-time records vs. opponent, I think it would be fair to mention our all-time away games against said foe. For example, I have not gone to the world book for stats, but, I don't remember our guys playing Philly at home more than one or twice ... ever. Same goes for Washington, Green Bay, Dallas. Believe me, I'm not a whiner, but, in my years, it has always appeared to me that the schedule gods have sent us to the marquee towns in out of division play. That and the fact we spent an eternity playing in the West. I do though miss the Niners, Rams, etc. Love your posts, keep it up.
Matt: Thanks, Arthur! I'm glad you're enjoying SFTB – this space is really all about you guys, the Falcons fans. I'm pretty sure that you're referring to the Scouting the 2018 Opponents series I'm currently working on – I've published two so far, the Cincinnati Bengals (Week 4) and Philadelphia Eagles (Week 1). I haven't been breaking down the all-time records by location but that's certainly worth considering, especially if enough of you would like to see it. I can tell you this much, though, the home-away ratio is more balanced than you might think. For example, the Falcons and Eagles have met 34 times (including the playoffs) and 16 of those games have been played in Atlanta. In fact, from 1990 to 1998, the two teams met five times and all five were played in Atlanta. The Falcons went 3-2, by the way. And in case you're wondering, the Falcons and Bengals have met 13 times and six of those games have been played in Atlanta. The 14th meeting will take place at Mercedes-Benz Stadium, too. Hope that helps some.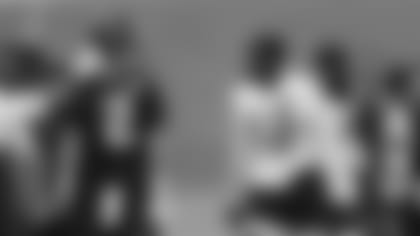 Do you think the mental wear of the Super Bowl misfortune will follow the Falcons in the upcoming season? And how do you think Matt Ryan is going to do this year in a talented NFC South division?
Matt: You know, I had to re-check the date on this email because I thought it might be one from July of 2017. I honestly thought we were done with the "Super Bowl hangover" questions but, alas, here we are. Look, I think the Falcons put that whole thing to bed last season by not only making a run for the division title and making the playoffs, but they came up only a few yards short of advancing to the NFC title game. To answer your question, Jamie, I do not think it's going to have any effect on this team in 2018. I'm expecting big things from Matt Ryan and this offense, provided everyone stays healthy (knock on wood). Virtually everyone returns on offense and they've added another big-play threat in first-round pick Calvin Ridley. Thanks for writing in and reading.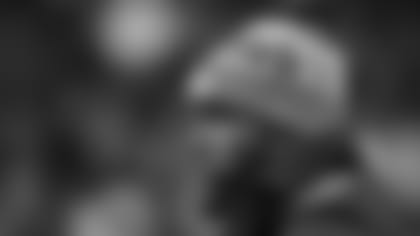 Hey Beek! Big-time Falcons fan here from Washington state. Gotta show the love from across the country! #InBrotherhood! Anyhow, here is my question: Do you think Dan Quinn should bring in Kam Chancellor as a coach/defensive assistant? (I'm not too familiar with all the coaching roles.) You probably already heard Chancellor announced his retirement earlier this week and I feel he still has so much left to give to the sport. I've been to the last couple Seahawks vs. Falcons games, as well as some others at CenturyLink Field, and watching Chancellor play is exciting, except for when he's going up against our offense. In that case, it's scary lol. I know DQ is trying to mold Keanu Neal into the next Chancellor, but wouldn't it be awesome if Chancellor was his mentor?
Matt: Hey there, Homero. I don't publish last names as a rule here, but great name, by the way. If you're asking if I think adding Kam Chancellor to the Falcons staff would be a good thing, I'd have to say absolutely. But based on everything I've read about Chancellor, I think he's still trying to assess what's next for him right now. I think he's going to explore his options, as he should. Should he decide to get into coaching and that whole lifestyle, and there was indeed an opportunity for him to join the Falcons staff – we all know what coach Dan Quinn thinks of Chancellor – then I think it would be a terrific addition, especially for this young and talented defense.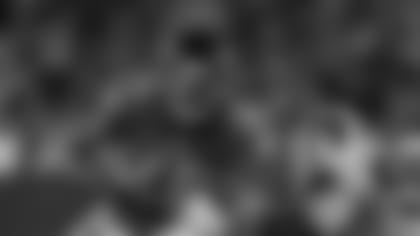 Hey Beek, big fan of all your posts. With this year being Tevin Coleman's last under contract, do you think if he had a big enough year and Devonta Freeman struggles with injuries again, that we might keep him Coleman and move on from Freeman? Would love to hear your thoughts on this.
Matt: Hey, Reid. It was around this time last year – well, right before the Falcons' first preseason game against the Dolphins in Miami – that Devonta Freeman and the club agreed to a hefty five-year contract extension. So, no, I don't see them "moving on from Freeman," as you put it. The Falcons love both of those guys and know they have perhaps the best running back duo in the league. That all said, I'm sure they'd love to keep both of them around but, as you know, that's not always possible. However, Falcons general manager Thomas Dimitroff was even asked about Tevin Coleman's future back in January at the team's season-ending press conference and did not rule out keeping both backs. "I believe you could realistically do it," Dimitroff said. "I think, again, it comes back to an earlier question when you're talking about looking at all the different spots on the roster and what you can do to create the space." So, let's see how things play out. I'm expecting both of those guys to have productive years. I wouldn't necessarily jump to any conclusions either way just yet. You never know how these things will play out, so ... stay tuned.