Welcome to Straight from the 'Beek! The Falcons are getting ready for their showdown against the Steelers in Pittsburgh – and you've got plenty of questions in the meantime. Just remember that all opinions here are mine unless otherwise noted.
Jeff from Greensboro, NC
Matt, these are some tough pills to swallow lately. I understand your positivity and I'm clinging to some myself, but the reality is in your position you have to remain positive. My guess is there would be negative consequences if you blasted the team. As fans, we're going to call it as we see it. And I've been seeing it for the last 30-plus years. The last decade has been so much better, but in terms of the defense, it truly is the same old thing. You say we need to use "history and logic." History and logic tell us that on that last drive this defense doesn't have what it takes to make that stop. I know we want them to be that defense but they're not, and outside of last year at times I can't point to a time when they were that defense. I hope you're right about the switch to man vs. zone. Overall, much better in the second half. The defense looked completely lost when playing zone. And Desmond Trufant, holy cow, Beek! Do those DBs hit the jugs machine? In his tenure with Atlanta I'd be curious to know how many more pics have gone through his hands vs the INTs he's actually made. That's the kind of play that has kept him on the outside looking in in terms of elite CBs. Too often (see also Carolina this year) in critical situations he doesn't close the deal. Sorry, just had to vent. Parcells was right. And this is a 1-3 team for a reason. We need to stop with the "could have been 4-0" nonsense.
Matt: Jeff, thanks for writing in. The Falcons defense is not playing well at all right now. Outside of the first game against the Eagles, things have increasingly gotten worse with this unit. They're 29th in scoring, 28th in red zone touchdowns, 31st on third down – just to rattle off a few statistical categories. At the same time, this team has lost games by one, six and four points – one score. That's one play. They've also held leads in the fourth quarter of all of three of their losses – with chances on both offense and defense to seal victories. That's one play – it isn't nonsense. Am I being positive by pointing that out? Not really, Jeff. If anything, it's disappointing. If you read my column after the Bengals game, I pointed out just how unlikely it is for teams to lose after scoring 36-plus points at home with zero turnovers. Since 1940, teams who've done that are 402-4 – two of those teams are the Falcons the last two weeks. That's mind-boggling, but it is what it is. They didn't get it done and they're 1-3. They're missing two Pro Bowlers (Keanu Neal and Deion Jones), the quarterback of the defense (Ricardo Allen) and were without Takk McKinley for one of those losses. Everyone saw what a difference-maker he can be, tallying three sacks against the Bengals. This unit was a top-10 unit in 2017 and injuries have clearly hurt them. It appears now that they will be without defensive tackle Grady Jarrett, who hurt his ankle against the Bengals. Again, those are neither excuses nor are they an attempt to spin 1-3 into a positive. Just facts, Jeff. Teams have started 1-3 and still made the playoffs – the Falcons have done it twice, in fact – but it's not an easy thing to do. Let's see where this team in come Week 6, 7 or 8.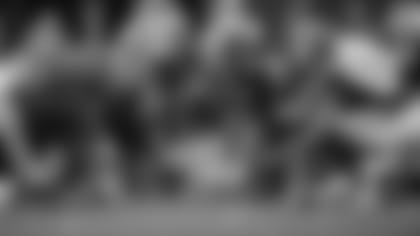 Amanda from Lubbock, TX
Hey Beek! Man, these fans are hard on you ... Look, I get upset when we lose close games too, but I'm optimistic and I'm a loyal fan. It stings and for the moment after I say the Falcons suck too, but in reality, I know they don't. I mean look at Browns fans – they are loyal and somehow keep hope alive. C'mon, Falcons fans. I know it's tough to lose those close games, and with a few different plays, we could be 4-0. But don't give Beek grief for being optimistic. The team needs us to stand behind them and send positive vibes their way. They KNOW how close it was and what mistakes they made, don't you think they feel it themselves, they were in the game! I stand with you, Beek, and I stand with the Falcons. There are 16 games in the regular season, we have only gone through 4, FOUR! So, RISE UP fans, we have hope. Don't give up on the team just yet. They need the fans behind them, win or lose. GO FALCONS!
Matt: Thanks for the kind words, Amanda! Look, when the fans get on me for pointing out the obvious – or not harping on the negatives – it doesn't bother me at all. I just know that they're frustrated … because, well, it's been a frustrating season for all involved – the players, coaches, staff and the fans. This is the place to vent and celebrate – and there is nothing wrong with being emotionally invested. The only time I have problem is when it gets personal. Although I must admit that I laughed when someone asked to step down from my job because I try too hard to make Falcons fans feel good and my analysis was no good. As I noted in the previous comment above, let's see where this team is at the midpoint of the season. As long as you have a pulse and are still in the race, anything can happen.
Wesley from Rancho Cucamonga, CA
Why can't we get a better defensive coordinator? Or a better defense?
Matt: Hey, Wesley. Quick questions for you: Did you feel that way in 2017, when under first-year defensive coordinator Marquand Manuel the Falcons finished in the top 10 in both scoring defense and total defense for the first time since 1998? Also, who would you replace him with? And where are you going to find another defense?
Chris from Rochester, NY
Hey, Beek. Been a reader for a while and I have to say I love your content. Just wanted to say that no matter what, my fiancé (who is a semi-Falcons fan through relation) and myself have complete faith in all of the Falcons coaches and all – week in and week out, a true fan through and through. To those who say find a new QB or what not, they are fair-weather fans and I feel they should look elsewhere. People can't be at perfect all the time, but they sure as heck try as hard as they can. Thanks for your time!
Matt: You are quite welcome, Chris. I hope that for die-hard fans like you and your fiancé that this thing turns around. The league is crazy and unpredictable, but that's why we love it, right? The injuries stink, too, but they're a part of the game. The Falcons definitely need a win in the worst way against the Steelers. If they pull it off, it'll be the first time any Falcons team has won in Pittsburgh.
Rebecca from Woodstock, GA
Hi, Matt. You probably don't hear a lot from females but I read your column every week and enjoy it. Just want to say I love the Atlanta Falcons. I never miss a game. I admire them for many reasons, but mostly because they never give up and they play with all they have. I'm not worried about them. They have played with all their being. I'm a true Falcons fan, win, lose or draw. I enjoy your work and your honest opinion. Thank you.
Matt: Well, thank you for writing in, Rebecca, and thanks for being a loyal SFTB reader and Falcons fan. Things haven't gone the Falcons way and the defense is struggling to cope with all of these injuries, but there is a ton of football left to be played. Hang in there!
Alan from Big Spring, TX
Matt, I love this forum and appreciate you for hosting it. I love the fact that you talked about your biological dad and the "Straight from the 'Field" thought. I have been a Falcons fan since their inception and listened to the games on the radio with my dad. Many long-suffering years. I am 100 percent committed to this coach, staff, and players. Next-man-up mentality is strong. We have everything we need to make it to the playoffs and succeed. A few calls and bounces go our way and we are sitting at 3 and 1. I am in Texas and can't make it to the nest in Atlanta, however, I ask the fans that are there to please get to your seats early and set the tone. Rise Up and get loud early at our home games. Let's go to Pittsburgh and kick some Steeler butt. At this point we need to call our defense "The Other Guys' Defense." Thanks.
Matt: Thanks, Alan. I appreciate your comments a lot. I figured since so many of you open up and share your feelings, I should, too, once and a while. The World War II stories hit home a little, so I felt inclined to share that. I've said it a lot here, much to the chagrin of some fans, but the Falcons really were a play here and there from experiencing different outcomes in all three of their losses. Both the Steelers (1-2-1) and Falcons (1-3) need a win badly on Sunday. I expect it'll be another one of those games with a lot of points scored – hence your suggestion for the nickname. Let's hope the nickname suggestions are different by season's end.
Be sure to catch Matt Tabeek, D.J. Shockley and Dave Archer every Monday afternoon on Falcons Audible podcast. Listen and subscribe to it on _iTunes_, _Google Play_ or _watch it here_ on AtlantaFalcons.com.