Good morning and welcome to Straight from the 'Beek! The Falcons' 2017 season is officially in the books and you've got plenty of questions as the team heads into the offseason. Just remember, all opinions you see in this space are mine, unless otherwise noted.
So, let's get to your questions.
Beek, that was a disappointing loss to the Eagles. They really controlled the line of scrimmage on both sides of the ball. Tevin Coleman, however, was the key to a Falcons win. I don't understand why he didn't getting more touches because it seemed like he had the Eagles' number. Anyway, it was a great year and I can't wait until next season! What kind of adjustments do you think the Falcons need to make in the offseason? Hope you have a great offseason and thanks again to you and all of your readers for the interesting and fun dialogue on our beloved Falcons!
Matt: Thanks for that, Ray. I enjoyed your questions all season long, too. The plan is to keep SFTB going Monday-Friday throughout the offseason as well (except when I finally get around to taking a few days off). Now to your question. Like so many of the Falcons' games this season, the 15-10 playoff loss in Philadelphia came right down to the end. Oddly enough, had they scored and held on to win, it would've marked the first time all season long that Atlanta scored less than 20 points and came away victorious. (The Falcons were 11-0 this season when scoring at least 20 points.) The finality of it all and being eliminated from the postseason obviously makes it that much more disappointing. And you're right about Tevin Coleman's performance against the Eagles – he played really well when his number was called. Coleman ran the ball 10 times for 79 yards, including a long run of 23 yards. He was targeted once as a receiver and made the most of it, turning it into a 14-yard gain. Like every NFL team during the offseason, Ray, the Falcons will make changes and, as you put it, adjustments. The NFL landscape is constantly changing with the draft, free agency, retirements and coaching moves – and the Falcons are not impervious to it. They will certainly look a little different in 2018. Some areas I think they'll address include the offensive and defensive lines, too. It was fairly evident in the two playoff games against the Rams and Eagles that the Falcons need to get stronger in the trenches.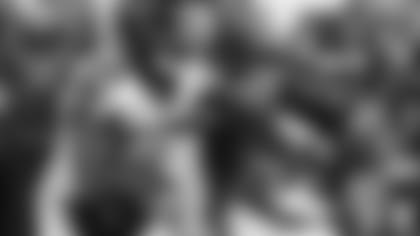 ---
Adrian from Los Angeles, CA
Hi, Beek. First of all, let me say thank you for answering my questions all year – answering all of our questions all season. My question today Beek is, who will be our next offensive coordinator? What are the candidates out there?
Matt: Hey, Adrian. I'm glad you enjoyed reading SFTB all season. Regarding your question, I'm not sure what you read or heard, Adrian, but Steve Sarkisian is and will be the Falcons offensive coordinator moving forward. There were some erroneous reports out there about possible changes (there always is at the end of the NFL season), and none of them about Sarkisian are true. Sarkisian is expected to return to the Falcons for the 2018 season. And when Falcons coach Dan Quinn was asked about one report in particular, he said there is "zero chance" of Sarkisian leaving. So, let's put that one to bed now.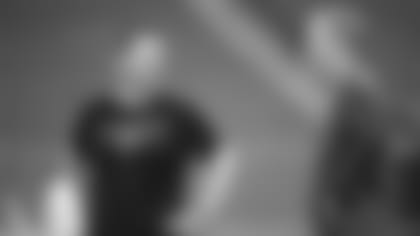 ---
Travis from Kaiserslautern, Germany
Very good 2017 season after the tough ending to the 2016 season along with changing offensive and defensive coordinators. I am not perturbed at all and looking forward to next year. Beek, I think we should go offensive/defensive line in the draft. What are your thoughts on the season and draft intentions/needs for next year? I really like to stay active in the off season with what is going on with the team. Falcon Nation, stay up, stay focused, stay positive ... Rise up!
Matt: I agree, Travis. As I noted above, I'd love to see the Falcons get bigger, stronger and more athletic along the offensive and defensive lines. It's one thing to have weapons, but games are won and lost up front. Some draft prospects that come to mind on offense include Notre Dame guard Quenton Nelson, Oklahoma tackle Orlando Brown, UCLA tackle Kolton Miller and Western Michigan tackle Chukwuma Okorafor. On the defensive side of the ball, you can never have enough good pass rushers and N.C. State defensive end Bradley Chubb might be the best in this draft class. Other names that come to mind include Michigan defensive tackle Maurice Hurt, Washington defensive tackle Vita Vea, Florida pass rusher Taven Bryan and Alabama defensive tackle Da'Ron Payne. Now, those are considered some of the better prospects, but whether or not they'd fit in the Falcons scheme is something Atlanta's personnel department will ultimately decide as they continue to put together their draft board. As of right now, the Falcons hold the No. 26 pick in the first round.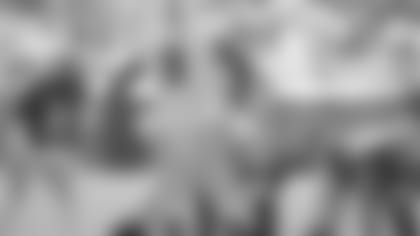 ---
Can I just say I am proud, proud, PROUD of our boys!! They all fought hard, and next year is looking bright for us. What do you think, Beek? I mean we got to the divisional round with two brand new coordinators and if the offense learns the system better next year, we could be looking at another Super Bowl run, right?
Matt: From training camp on, I was extremely impressed with how well this team dealt with the outside noise and questions about Super Bowl LI, having two new coordinators, expectations, hangovers and everything else. There was never any finger pointing and no one ever dodged a single question. And through it all, with a different team that took time to gel and evolve, they kept fighting, stayed positive and hung in there – and had a chance to repeat as division champions in the end. There's no question that the arrow is pointing up for this team still, considering the roster and who'll be returning in 2018. And I agree with your point about the coordinators, Rodney. It is not unreasonable at all to think that defense and offense will improve as Marquand Manuel and Steve Sarkisian move into their second seasons. This team's identity changed in 2017, too. It went from a high-powered offense with an average defense to a much more balanced offense with a stingy defense. If they can get stronger up front through the draft and/or free agency and continue to upgrade some other areas, there's no reason to think they can't be even better in 2018 with this coaching staff in place.