Welcome to Straight from the 'Beek! We're about to kick off Day 4 of the Falcons training camp – and you've got plenty of questions. So let's get right to them (you can submit your own right here). Just remember, all opinions here are mine unless noted otherwise.
Hey Beek and fellow readers! I was looking to see how you feel about Takk having to step up a lot after his rookie year with the loss of Adrian Clayborn. Do you think he'll fill that gap easily or will it take a couple guys to make up for that loss in our D-Line? Appreciate your time.
Matt: Hey, Nate. I'm assuming you're referencing defensive tackle Dontari Poe, who also left via free agency and signed with the Carolina Panthers. If you recall, Nate, McKinley finished his rookie year with six sacks during the regular season – five in the final seven games – and then added two more during the playoffs. Production-wise, that's a pretty good year for a defensive end in his rookie year. Heading into his second year, the expectations are even higher for McKinley because he'll have that added year of experience that includes all the offseason work – plus the plan is to get him on the field more and play more snaps. McKinley's biggest strengths are his speed and reach, not to mention he's decent against the run. As far as the loss of Poe, the Falcons selected Deadrin Senat and also added Terrell McClain to fill that void, and I expect they will nicely. Those are two players I'm anxious to see here in the preseason.
Hey, Beek! I've read at least two stories you've written this offseason about Steve Sarkisian, and both talked about how he's more comfortable with the offense. Do you think that comfort level will actually translate into more production this season? If the offense starts slow should we start to panic?
Matt: Hey, Johnny. You are referencing a story I wrote in June when Sarkisian talked about the differences between how he felt heading into 2017 vs. 2018 and obviously the piece I wrote Sunday where both Matt Ryan and Mohamed Sanu talked about the some of the changes they've observed in Sarkisisan and the offense thus far. If I'm a Falcons fan, that's one of the best things I've heard (or read) this offseason. There's so much more to it than just calling plays, Johnny. The fact that Sarkisian said that he knows the personnel much better, knows how to put guys in better positions to be successful (as well avoid putting them in negative situations) and is making those changes is huge. Sarkisian explained it best: "I think all of those things just puts me at a much different level of comfort, where you just feel good every day walking in like, 'OK, this is what we're going to work on today because I think we can get better at it. And if we really want to run this play, X player needs to run this play, not this player because X player runs it better.' And that goes a long, long way when you think about it," he said. Hope that helps.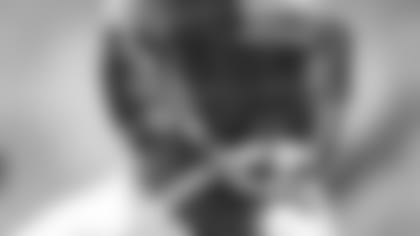 Hey, Beek. Big Falcons fan here and I'm feeling really optimistic about this season. There is one area, though, that I'm most concerned about and that is our defensive line. I thought for sure we would draft a defensive tackle with our first pick, but we didn't. We waited until the third round to take the kid out of South Florida, Deadrin Senat. Is he the answer and will be strong enough up front this year? I appreciate your time and insights, Beek!
Matt: Hey, Ron. Look, the truth is that we haven't seen Deadrin Senat (pictured above) take a snap in an NFL game yet. The Falcons just put the pads on for the first time on Sunday and didn't scrimmage yet. So when it comes to giving an honest evaluation on Senat right now, it's an incomplete (because it's still too early). Those are the facts. Now, Senat was very good at South Florida and based on what we have sen from him during rookie minicamp, OTAs, mandatory minicamp and three days into training camp, he looks quick and strong … you know, the part. If you've watched him at all in the past at USF though, it's easy to see why the coaches are excited about him – and why the Falcons used a third-round pick on him. Now, another big move the Falcons made late in free agency was the signing of defensive tackle Terrell McClain to a one-year deal. While he didn't fit well in the Redskins' 3-4 scheme, McClain was quite active and productive during his tenure with the Cowboys and the 4-3 alignment Rod Marinelli employs. The Falcons think they can tap into that version of McClain here, and that would be a good thing. Also, do not discount having Jack Crawford back and healthy this season. Crawford suffered a season-ending injury in Week 4 of the 2017, which was a big blow to this unit. Keep an eye on him when he plays during the preseason – I think you'll like what you see there, too.
Hey, Beek! I've noticed that you seem pretty high about rookie corner Isaiah Oliver – I'm pretty sure you've mentioned him at least two or three times in videos I've seen of you. How can you be so confident or excited about a guy who hasn't played a meaningful NFL snap yet?
Matt: I totally get it, Patrick. I'm constantly telling readers to tap the brakes on this guy or that guy because we've only seen them in shorts and helmets so far – I mean you can only tell so much, right? And I am assuming you're talking about some of the training camp videos I've been doing, like the one below with beat writer Will McFadden (by the way, check out my YouTube channel here for lots of extra Falcons commentary before and after practice).
Here's why I'm excited about Oliver. He has the physical tools, he's 6-foot, 201 pounds and has something like a 33.5-inch reach. Corners like that can disrupt plays at the line of scrimmage because of their reach – they can jam receivers and throw off routes. And before long, they have quarterbacks reacting because the timing is off with his receivers. The fact is, like Senat, he's a rookie who has yet to participate in an actual NFL game, so I'm going to tap the brakes on making any sort of prediction on where he plays or how soon he starts. He's got a tremendous opportunity in front of him and I am excited to see what he can do.
Hey Beek! Lifelong fan of our Dirty Birds and my daughter surprised me for Father's Day by saving up to fly both of us from Idaho for our first ever Falcons game. My question is what is the ONE thing we absolutely have to do or see at the new stadium? Thanks, and keep up the good work!
Matt: Rick, what an awesome gift – and you're a lucky man to have such a thoughtful daughter! Curious, which game are you coming to? Regardless, the first thing I'd do is get to Mercedes-Benz Stadium plenty early. Go find your seats – and then start walking! Personally, I think you just have to take the entire thing in – from the restaurants and beer gardens to the Georgia high school wall of fame and amazing sight lines. I'm not sure what your tastes are and what kinds of food you enjoy, but you'll definitely love the prices. It's an amazing structure. And when you get back to your seats, you'll be amazed by the one-of-a-kind halo scoreboard and obviously … the roof. Reach out to me and let me know when you'll be in town – make sure to say hi! Safe travels.