Welcome to Straight from the 'Beek! The Falcons are just two days away from playing their first home game of 2018 and it'll be against NFC South rival Carolina. In the meantime, you've got plenty of questions, so let's get right to them. Just remember that all opinions here are mine unless otherwise noted.
Josh from Salem, OR
First time writing in! In my late 20s and have been a fan for almost 20 years now. I have a couple questions. First off, do you think Matt Ryan is just an average QB who was lifted by (former offensive coordinator) Kyle Shanahan or is he an above-average QB who was boosted by Shanahan and is now playing more like an average QB under (current offensive coordinator) Steve Sarkisian? Second, anytime you lose a Pro Bowler, it's a big deal. When we found out Keanu Neal was done for the year, I was like damn that sucks, but we can manage. Without Deion Jones, I am super concerned. How do they help replace him? Move De'Vondre Campbell to middle linebacker or Duke Riley? Will the rookie Foye Oluokun play more? Thanks for all the great writing you do!
Matt: Hey, Josh. Glad to have you officially on the site as a Beeker, bud. This much we know about Matt Ryan: He's the best quarterback in franchise history and was the 2016 league MVP. He's led the Falcons to the Super Bowl once and to the postseason six times – all while putting his name atop virtually every passing record in team history along the way. Ryan is also 33 and the 2018 season opener in Philly wasn't his best game by any means (21 of 43 for 251 yards and an interception). It doesn't matter who is calling the plays when the players don't win their individual battles and execute as a team. The Falcons could easily be 1-0 right now. Had they punched it in on fourth down or caught the ball in bounds, the conversations probably would have been much different this week. Let's wait until the Falcons have played several games before we start writing Ryan off as an average quarterback. As far as how the Falcons will adapt to life with Keanu Neal and Deion Jones, we've written extensively about that this week. Falcons coach Dan Quinn said the Falcons aren't expecting Duke Riley and Damontae Kazee to be Jones and Neal. And here's how they might compensate for their absence.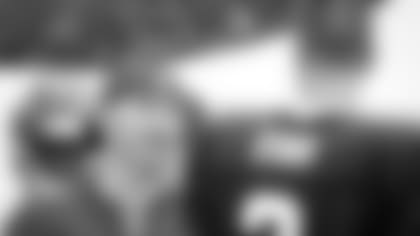 James from Anchorage, AK
How long will it take Arthur Blank to understand that Dan Quinn and Thomas Dimitroff rushed into making the hire of Steve Sarkisian? He had no NFL experience. It's not too late to correct that. Everybody else seems to understand. Matt Ryan seems to be totally off his game trying to be nice to Sark. Cut him like any player that doesn't make the team. Buy out his contract.
Matt: I keep reading emails that Steve Sarkisian has never coached in the NFL and that he lacks coaching experience, etc. Yes, he has coached in the NFL before – with the Oakland Raiders as a quarterbacks coach – and he's been the head coach of two Power 5 conference schools (Washington and USC). He also played quarterback in the CFL, too. But I digress. Did you want to cut ties with Kyle Shanahan when the offense struggled in his first year as offensive coordinator? And how do you define struggle because the Falcons returned to the playoffs in Sarkisian's first year as OC – and they were the only NFC team, mind you, to return to the playoffs in 2017. It's not easy to do. I'm not defending anyone here, either. Just pointing out some facts.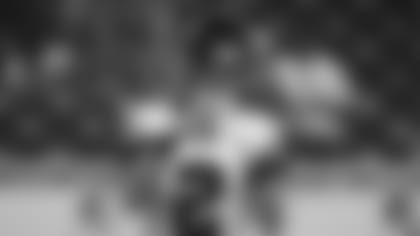 Steve from Bowman, GA
Would it be better for Matt Ryan to call his own plays? I don't see this team competing for anything with Steve Sarkisian calling plays. Two times we missed touchdowns inside the 10. Same old thing.
Matt: They were a play – a catch – away from competing in the NFC title game last season under Steve Sarkisian. Is that something? And, for the record, Matt Ryan always has the power to call an audible or change the play. It all depends on personnel, the defensive alignment and the amount of time and timeouts left. There's a lot to consider in a very short amount of time.
Ritchie from Anchorage, AK
Hey Beek. Do you think we should trade or release Devonta Freeman and pay to keep Tevin Coleman instead? I think Coleman is a more complete back and from what I recall, he really hasn't been injured. I think Freeman is good, but he's been injured a lot lately and he is just bad at pass blocking. What are your thoughts?
Matt: What's with all the emails and questions coming out of Alaska today? Wow, and love it. I think the Falcons are extremely fortunate to have two very good running backs and I wouldn't want to get rid of either one. It seems like yesterday everyone was talking about how the Falcons had the best running back duo in the league and now you guys want to break them up after one game? Injuries are a part of the game. Look around the league; every team is dealing with them. And for the record, Tevin Coleman has been injured before.  In 2015 he was the team's starting running back before suffering a fractured rib in Week 2 of that season. Devonta Freeman took over as the starter. Coleman also slipped in the shower that year and suffered a concussion.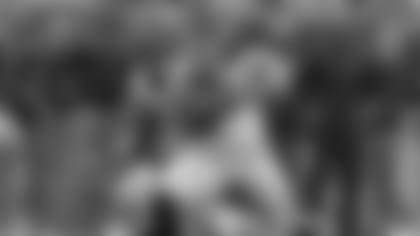 Devoria from Kennesaw, GA
OK, Beek! I am here again as the DIE-HARD No. 1 Female Fan for our Atlanta Falcons. It totally amazes me how the so-called fans can count out our team with nothing to confirm. Right now, they are not considered real fans to me, and all up in their feelings. These are the fans that give up in the third quarter, and start walking out. Don't they know that the team sees this happening? It doesn't do anything for morale in the stands or for the team. If they knew anything about football at all, they would know, especially the ones that are so quick to POP-OFF at my team, that ONE game. About 99 percent, will not be the determining factor in the season. Every team will probably lose at least one game, if not more. And for the season ticket holders selling their tickets to our rivals – that is just wrong. Arthur Blank and our team needs ALL OF US to be there, not just a quartet of fans. Well, so much for my rambling. Now on to the important stuff. For the ones here reading this, Devonta Freeman will be OK, as our other players will be also. We should not write them off for the season just yet. I know there are some people that panic, but wouldn't you agree Beek, that now is not the time to place doubt? We should be powering up for the season opener at Mercedes-Benz Stadium on Sunday. The team needs our SUPPORT, and DETERMINATION, not our FRUSTRATION right now. For the gentleman who predicted a low game win outcome this season, I can positively say that it is not an accurate statement.
Matt: Thanks for your comments, Devoria. And you are absolutely right about the team noticing the fans. They do. And they feed off the energy. But they also see when fans leave … and the empty seats. Great stuff and thanks for writing in. Love the passion.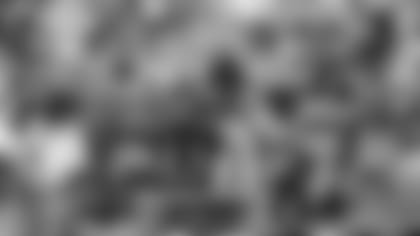 Chris from Bracknell, United Kingdom
Hey Beek! Absolutely love the column that you do here for the fans. As an avid Falcons fan from the UK, I'm always excited to read your insightful comments, analysis and critiques on my commute home from work. I'm finding the panic being voiced by certain fans after only one game quite confusing. The way I look at it is that at the start of any given season, all teams are fairly rusty. Offseason practice and the preseason just don't do justice to what it's actually going to be like in a game. So, although, yes, the Falcons lost to Eagles again, my question is was it not better that they were able to cut their teeth in the first game of the season against reigning Super Bowl champions and arguably the best defence in the league and still nearly win? Surely it provides the Falcons with the best way to highlight their flaws, catch them early and not instead have been lulled into a false sense of security by playing a weaker team and getting found out later in the season. Sorry for the long rant (question), I'm looking forward to what this season brings and cannot wait to come out to see the Falcons play the Cardinals in December this year!!! RISE UP!
Matt: Hey, Chris. I do think there were a lot of positives to take away from the Eagles game – and just as many negatives. As we saw last season, teams evolve as the season progresses. Injuries, as we all know too well, are a part of the game – and have a huge impact on the season. Teams rally, players step up, stars are sometimes born. I've said repeatedly that win or lose, the Eagles game counts as one game. Even if they had one, the NFL doesn't hand out the Lombardi Trophy in Week 1. This is a marathon and there is a ton of football left to play. I find it amazing how many fans are ready to throw in the towel or are calling for people's jobs or want to trade away other players. It's unreal. And maybe Devoria (above) is on to something … maybe those are the fans who leave in the third quarter. As my kids would say (or text me) … smh.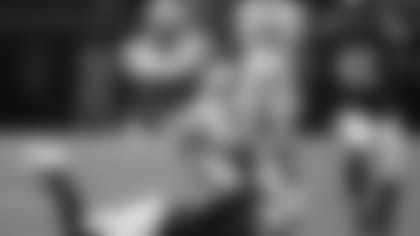 Jerry from Statesboro, GA
Hey Beek. Just wondering if you watched "21st and Prime" on NFL Network the other night. Deion Sanders was recruiting Dez Bryant to sign with the Falcons. Though his days of being a deep threat are done, I still think he could help us in the red zone. If you watched most of his spectacular catches and touchdown grabs when the game is on the line, they usually came in the red zone. With that being said, I wouldn't sign him to more than a one-year deal, but I think he definitely could help our red zone offense. However, I don't think we will sign him because 1) I don't think we have the cap space, 2) we already have a ton of receivers, 3) I'm not sure if he would fit in with the brotherhood, and 4) we never sign big name players after the season starts. What do you think Beek, sign him or pass?
Matt: Hey, Jerry. I watched it (and any of you who didn't see it, can here). First, I think Dez Bryant was an incredible player in this league for a long time. Plus he was an emotional and fiery guy – much like Michael Irvin was when he played for the Cowboys. Some teams need that kind of player. But I think you answered your own question, bud. As good as Dez can be in the red zone, I just don't see him being a fit here. The Falcons are loaded at receiver. Of all the positions on this team that could use an upgrade, I think receiver would be at the bottom of the list. Pass.