Welcome to Straight from the 'Beek! Super Bowl week is upon us and the Falcons players and coaches are making the rounds at certain events throughout Atlanta. The Falcons' front office is also busy preparing for the free agency period and the NFL Draft – and you have plenty of questions about what'll happen next for this team as it looks to rebound from a 7-9 finish. Just remember that all opinions here are mine unless otherwise noted.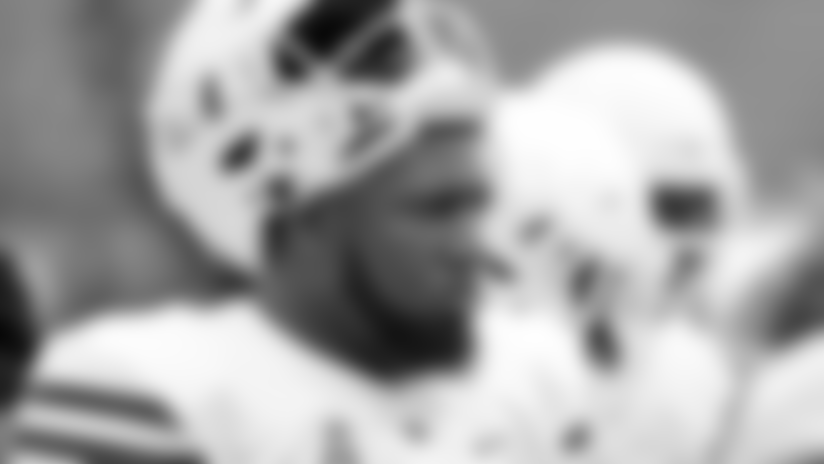 Kellan from Dayton, OH
Hey, Beek. Haven't checked in in a while but I was wondering. After leading the league in sacks back in 2016, Vic Beasley really hasn't lived up to his potential since. Do you think the team moves on from him this season? Also, who do you see us taking with the 14th pick in the upcoming draft, Ed Oliver or maybe someone else?
Matt: I don't know what the Falcons will ultimately decide to do with defensive end Vic Beasley, but I think you're right to zero in on the pass rush, Kellan. It's an issue and needs to get fixed during the offseason. Maybe they splurge and sign a free agent. Maybe they'll draft another edge rusher or maybe they'll address the interior defensive line instead with the 14th overall pick. I can't tell you what they'll do for sure, but I know Dan Quinn covets players who can get to the quarterback and he told me during our Falcons Audible podcast at the end of the season that he wants more players who bring a certain nastiness to their game. If I had to guess, though, I'd say they draft a defensive tackle who can wreak some havoc inside. I don't think Alabama's Quinnen Williams will be available at 14, but guys like Clemson's Christian Wilkins, Houston's Ed Oliver (pictured above) and Mississippi State's Jeffery Simmons are all guys being projected to go in the top half of the draft right now. I'm still doing my homework on these guys, but that's what I'd like to see them do, Kellan.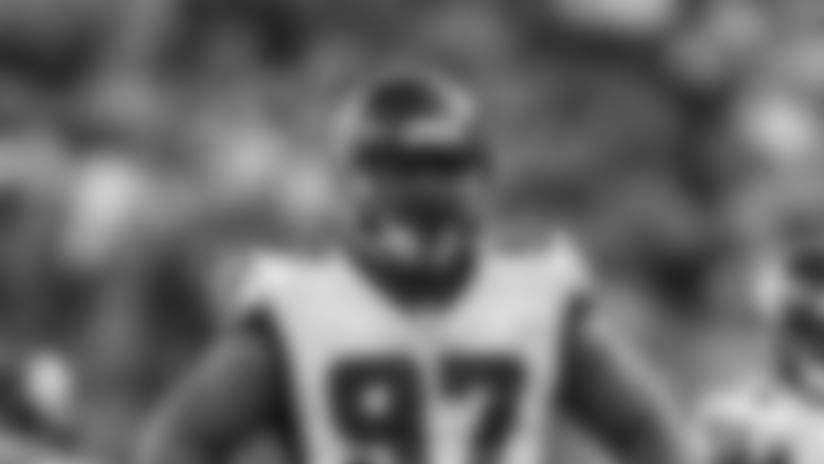 Matt from Greenville, WI
Beek, I thought it was interesting reading the comment on possibly trading for Antonio Brown and giving up a player such as Julio Jones for cap reasons. First of all, my thoughts are we probably won't re-sign Tevin Coleman and a few others on the defense side of things. I also believe there are a few others that we could restructure contracts who have underperformed or let them go or trade. My concern is some talk I've heard on letting Vic Beasley go, rumor or not? I think he will thrive with coach Dan Quinn at the helm of the defense. I also think we need to give Matt Ryan a line that allows him more time to show what he can do, kind of like the days of Joe Montana. Lastly if it does come down to money on keeping Julio Jones, what kind of lemonade do you like and where can I set up my stand to do my part! One last thing, thanks for everything this past year. Keeping us straight when we got frustrated, it is well appreciated. You're like the bartender for football, you hear a lot of crazy things but always have a sane answer. You talk us off the ledge once in a while, you make sense and have realistic opinions. Thanks again. Can't wait till next year.
Matt: OK, so here are all of the players set to be unrestricted free agents when the new league years begins on March 13:
Andy Levitre, G
Matt Schaub, QB
Ben Garland, G
Derrick Shelby, DE
Justin Bethel, CB
Terrell McClain, DT
Bruce Irvin, DE
Jon Condo, LS
Logan Paulsen, TE
Kemal Ishmael, SS
Ty Sambrailo, LT
Jordan Richards, SS
Bruce Carter, ILB
Zane Beadles, G
Blidi Wreh-Wilson, CB
Tevin Coleman, RB
Steven Means, DE
Justin Hardy, WR
Grady Jarrett, DT
Brian Poole, S (restricted free agent)
Marvin Hall, WR (exclusive restricted free agent)
There a lot of decisions that will be made in the coming weeks and months, Matt. Based on what general manager Thomas Dimitroff said, taking care of Julio Jones and Grady Jarrett are priorities for the Falcons. Beyond that, Dimitroff has said that all options are on the table. I can tell you this much, Matt, I believe the Falcons must address the offensive line if they want to contend for a division title and make another postseason run. Now, whether they do that in free agency, the draft or a combination of both – I don't have the answer to that. But the trenches – on both sides of the ball – must be bolstered. And thanks for the kind words. I appreciate you readers, too!
Calvin from Gainesville, GA
Beek, do you see the Birds bouncing back after a disappointing 2018 campaign and do you think the re-hiring of Dirk Koetter was a good one? I do.
Matt: There is no question that the Falcons have some of the better skill-position players in the league in Julio Jones, Matt Ryan, Devonta Freeman, Calvin Ridley and an emerging young tight end in Austin Hooper. But unless they improve their offensive line, it doesn't matter. Why? Well to be perfectly honest with you, if the Falcons can't keep Ryan upright or create running lanes for their backs, all of those skill-position players are negated and taken out of the game. They must get better up front, and I believe it's a priority for this team, Calvin. If they do that – and we'll see how it all comes together during the preseason – and can stay healthy (knock on wood!), yes, I think the Falcons will bounce back. How much? How many wins? I can't say that. But if they're better up front and stay healthy in 2019, I think they'll be a better football team. And I do think that the transition to Dirk Koetter will be a seamless one, mainly because he's worked with Matt Ryan before and he already has a firm understanding of the Falcons offense. Ryan has already gone on record saying that the terminology will remain the same, too.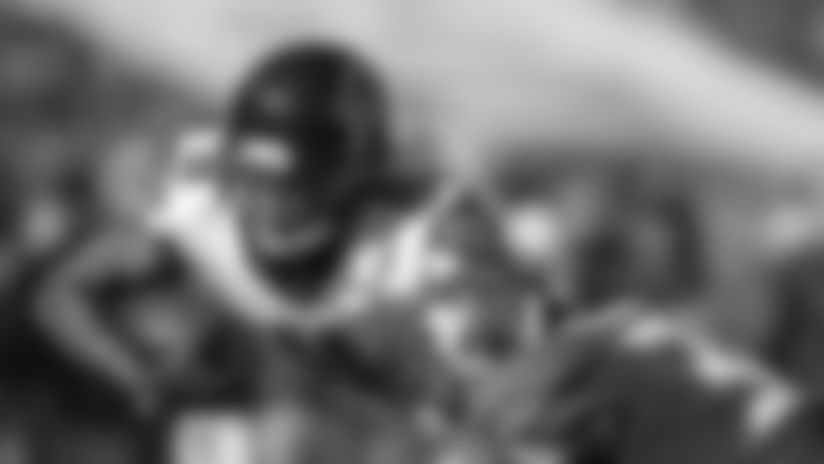 Matt: I think it's safe to say that Calvin thinks Julio Jones is a better receiver. I think most Falcons fans would agree. Next.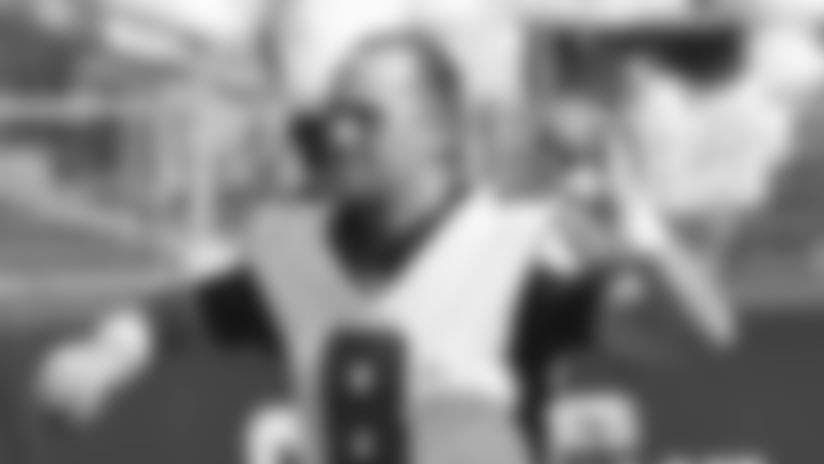 Michael from Savannah, GA
I noticed that you listed Matt Schaub as a free agent. Any chance Atlanta keeps him or should they draft a QB and groom him to possibly replace Matt Ryan?
Matt: Sure, the Falcons could opt to re-sign Matt Schaub to be the backup, Michael. But keep in mind that Schaub is 37 years old (and will be 38 in June). We've seen time and time again how important it is in this league to have a capable backup (see Carson Wentz and Nick Foles or Tony Romo and Dak Prescott as examples). We've also seen quarterbacks play into their forties, too. The coaching staff as well as Ryan really likes Schaub and have a ton of confidence in him. Kurt Benkert was on the practice squad last year and the staff likes him, too. If they move on from Schaub, I could see them giving Benkert a close look or signing another veteran with some game experience. I'd be surprised if they used a draft pick on a quarterback at this point.