Welcome to Straight from the 'Beek! The Falcons are getting ready to take on the first of two AFC North opponents in consecutive weeks, beginning with the Cincinnati Bengals on Sunday at Mercedes-Benz Stadium – and you've got plenty of questions. So, let's get right to them. Just remember that all opinions here are mine unless otherwise noted.
Jay from Atlanta, GA
First off, I want to say I love what you do when it comes down to answering Falcons fans' questions. It helps me and other fans calm down after a loss like Sunday … that really stings bad. My question is, what do you think DQ and the staff need to do about the missed tackles? You are a professional football player. As a unit, there is no way we should have had 17 missed tackles against the Saints.
Matt: Thanks, Jay. Appreciate that. The poor tackling or missed tackles was definitely an issue against the Saints. As far as how may they officially missed, I've heard everything from double-digits to as many as 15 – and you're throwing 17 out there now. Regardless, it was too many and Dan Quinn has addressed it a number of times with the media now – and it's something that he said will be corrected this week in practice. It comes down to technique and fundamentals, Jay. And that's something I'm sure that defensive coordinator Marquand Manuel and Quinn will certainly work on this week.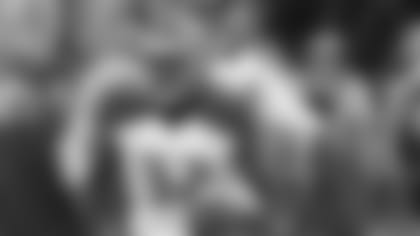 Mike from Cloverport, KY
Hey, Matt. I really enjoy your reads. Most of the time you are spot on with your responses! My question to you is, with all the injuries in the secondary and the Falcons securing Keith Tandy from the Bucs, why is there no talk of him filling in at the other safety spot? He has proven to be a winner while he was in Tampa and could be the missing link to the Falcons season if given the opportunity. Thank you in advance for your wisdom on this one!
Matt: Hey, Mike. Thanks, and glad you're enjoying SFTB! You're right, the Falcons signed the 5-foot-10, 205-pound former Buc on Sept. 10 to provide depth behind Damontae Kazee and to work into some special teams units. Tandy, who starred at West Virginia and is known as the Tandy Man, was a sixth-round draft pick of the Bucs in the 2012 NFL Draft. He's played in 84 games but only made 15 starts, tallying 156 tackles, 14 pass defenses, eight interceptions, two fumble recoveries, one forced fumble and one sack in that time. When asked about Tandy and how he'll back Kazee and Jordan Richards this week, Falcons coach Dan Quinn said that "Tandy is one that we're looking at and (Sharrod) Neasman is one that has experience doing that. Both those will have a bigger special teams role than on the defensive side first." So, they're definitely giving him a look and an opportunity to make an impact. Hope that helps answer your question. Stay tuned on Tandy.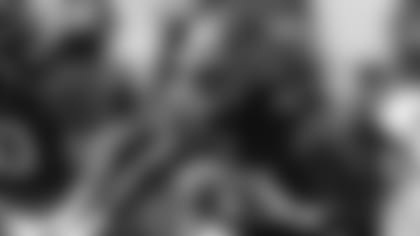 Charles from Union City, GA
With our injuries at the safety spot, why haven't we contacted Eric Reid? I am disappointed that we have not contacted him to see what he has left. And if we are not contacting him because of the kneeling incidents, we should be ashamed of ourselves. If the Patriots needed safety help, they would be checking him out. If the Patriots can sign Josh Gordon, we can sign Eric Reid.
Matt: There's a few things we need to get straight here, Charles. You're asking why the Falcons haven't contacted Eric Reid or his representatives, but you're also disappointed that the Falcons have not. And you're assuming that the reason the Falcons have not contacted Reid is because of his stance on some non-football issues. OK, let's be clear: You do not know if the Falcons have or have not contacted Reid. Second, you don't know if Reid has been contacted by other teams as well. Third, you don't know if Reid declined any would-be offers, either. You're just assuming a whole lot of things that may or may not be true. This is what we know as fact: Falcons coach Dan Quinn and general manager Thomas Dimitroff want to win and while they're evaluated on a lot of things, wins and losses certainly factor in. They want to win, is my point. And they have determined that they like the players they have, especially considering the future – and subsequent moves they want to make (for example, re-signing some current Falcons and not mortgaging the future by signing or trading for another player who may or may not pan out). There are salary cap implications with any move. There are also cultural/locker room implications as well. They consider everything and are sticking to their plans. And would you look at the success Quinn and Dimitroff have experienced thus far, it's hard to argue with it. As far as the comments regarding the Patriots, how do you know that? (That's rhetorical.)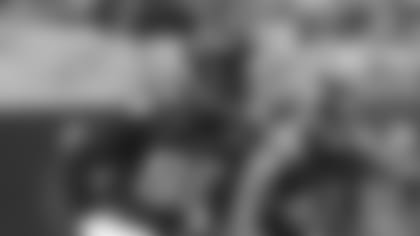 Jeremy from Calhoun, GA
Hey Beek! Thanks for continuing to defend OUR house with all the negative Nancy's and haters. This is not college football, people. We can afford to lose some games and it's pro football, any team can win on any given day. Falcons will be fine. We had injuries a lot during the 2016 and '17 playoff campaigns and we have 13 games left with only time to improve. Beek, I was wondering what the talks are right now as far as Devonta Freeman's return? I know Takk will be back this week. Do you know if Freeman could play this game too? How about all these Falcons we have making fantasy football impacts as well! It only gets better from here! I would hate to be a Bengals fan this week. ;)
Matt: Thanks, Jeremy. And you're right – so much can and will happen during the next 13 games. It's a long road to December and the NFL is all about matchups and parity. If the Falcons can string some wins together and get healthy … who knows how it will unfold. Regarding the injuries, yes, Takk McKinley is practicing and barring any setbacks, he appears set to return for the Bengals game. As far as Devonta Freeman and Derick Shelby, Falcons coach Dan Quinn said that "Devonta and Derrick are definitely trending up" and that they will be able to participate in some of the walkthroughs "and they're getting closer, for sure." I think it would be wise to just wait and see with those guys. I wish I could tell you more, but all we have is that for now.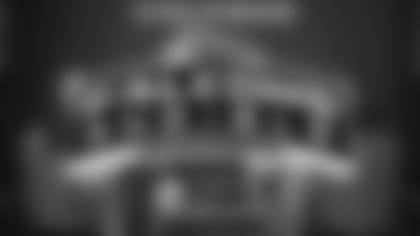 Jim from Roanoke, VA
Why do Shock and Archer seem to give you a hard time on the broadcast? They act like they don't want to be there.
Matt: Haha! Well, those two guys enjoy kidding around and busting chops – and I know they're thrilled to be a part of the Falcons Audible podcast. My producer keeps cutting out all the times I give it back to them for reason … I'm gonna have to talk to him about this. I'm glad you're watching – and I'll be sure to push back on those guys moving forward! Thanks for having my back, Jim! You guys can watch the latest episode here. Falcons Audible is recorded every Monday morning at the team headquarters here in Flowery Branch following games.
Listen and subscribe to it on iTunes: Click here
Watch it here on AtlantaFalcons.com: Click here
If you have a question you'd like to submit you can choose one of the following:
email Straight from the Beek: Click here
Call the Falcons Audible line (leave your name, city and keep it brief): (470) 341-4177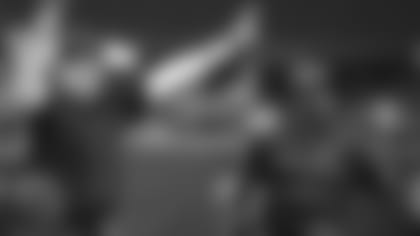 Timothy from Valdosta, GA
Hey Beek, please keep up the outstanding job. I have a few comments and no questions. I'm glad that you posted some of the more positive and objective comments from the fans. It looks like the offense started to click since the Carolina game. The defense has taken some hard hits because of injuries. So, their ceiling is lower than it was at the beginning of the season. But I also believe that their floor is higher than it was the previous three seasons. I fully expect DQ and his coaching staff to get better execution from the players that have been pushed into a starting role. They will not get the results you would expect if all the starters were healthy. But I believe that it will be comparable to how the defense played during the second half of the 2016 season and into the playoffs. Which combined with the offense and solid-to-good special teams play, should give the Falcons a good chance to make it to the playoffs. Which, at that point, anything is possible. The fans just need to support the team, TD, DQ, their staff and process. I believe they have produced enough results to earn a vote of confidence. Also, I would encourage all the fans to watch your podcast, D.J. Shockley's film session and read Dave Archer's take on the games. That will all help put things in perspective and reduce some of the knee-jerk reactions to the outcome of the games both wins and losses.
Matt: Well said, Tim. And I definitely try to give a fair representation of my inbox every single day. It just so happens that Wednesday morning had a ton of positive emails regarding the Falcons because, I think, a lot of fans were tired of the negativity and wanted to be heard – you know, "not all of us think this way about the Red and Black, Beek." I heard you all loud and clear! But, hey, everyone is entitled to their opinion – even if it means criticizing the team, players and coaches. That's what being a fan is all about and sometimes it can be an emotional rollercoaster for some of you. I just try to stick to the facts, logic and mix in my own opinions – which are based on a couple of decades of covering the NFL. Thanks again, Timothy. Oh, and I'm sure D.J. and Archer will appreciate the plugs. And, most of all, thanks for being a loyal reader of Straight from the 'Beek. I love all of you guys – you're the best.