Welcome to Straight from the 'Beek! Feels good to write that after taking a mini vacation last week. Even though the players are away from Flowery Branch with training camp less than 30 days away, the Falcons are still busy tinkering with the roster – as demonstrated by the signing of free agent safety Ron Parker. And there's certainly no shortage of question from you guys, either. So, let's get to them. Just remember, all opinions here are mine unless noted otherwise.
Your articles are always very informative, but no one is giving us updates on Julio's contract. Even the smallest updates would make us all feel better.
Matt: Don, as soon as I hear something – anything – official on Julio Jones, I'll be sure to update you guys in this space or via my Twitter account. We'll definitely have something first on AtlantaFalcons.com and if you want to keep up with the very latest and breaking news on the Falcons, you should definitely download our new app. If you have an iPhone, use this link. And if you have an Android, use this one, Don.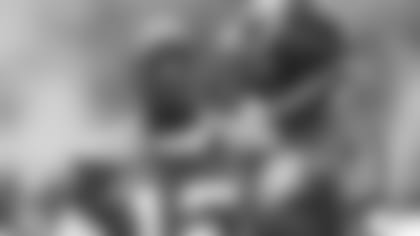 With so much spotlight and expectations on rookie wide receiver Calvin Ridley and Julio Jones working with Terrell Owens, is this a good time to shine for Mohamed Sanu or is it extra stressful?
Matt: I can't speak for Mohamed Sanu, but I can tell you he is a veteran player who knows how to lead. We saw Sanu step up and take on a bigger role last summer during training camp while Julio Jones was slowly being worked back into the lineup. We saw it again during OTAs and minicamp. Sanu is not only one of the better players on this team but can be vocal on the field when he needs to be, too. He's definitely not afraid or shy when it comes to speaking up or showing one of the younger players how to do something on the practice. So, to answer your question, I don't think the seventh-year receiver is stressed out at all.
Hi, Beek. How do you think we'll fair this year as far as being a contender for the playoffs?
Matt: I think the Falcons have one of the most talented rosters in all of the NFL and, provided everyone stays healthy (knock on wood), I think they'll contend for a division title and another postseason berth. They have the parts, Kevin. Now they have to go out and execute.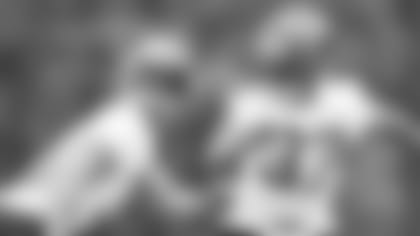 Travis from Kaiserslautern, Germany
Hey, Beek! I remember making a poignant comment about Ricardo Allen not signing the tender that was offered. I mentioned that some players have leverage and I specifically mentioned Matt Ryan and Julio Jones. Now, that he has signed the agreement, I think those same star players can learn something from players like Ricardo Allen or Brooks Reed, both of whom took a pay cut. They are "Brotherhood" personified in all facets. Still a fist pump to Matty Ice and Jet Jones. Thanks, Beek!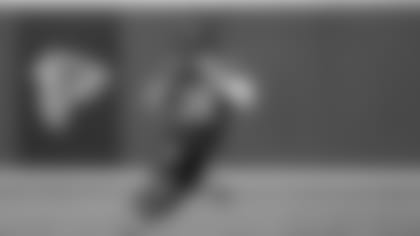 What's the possibility of Calvin Ridley playing the No. 2 receiver spot (outside) and Mohamed Sanu playing in the slot? It seems like that would be the better spot for both of them given their skill sets. What do you think? Thanks, and keep up the good work. The countdown to football is on!
Matt: Based on what we've seen during rookie minicamp, OTAs, and mandatory minicamp, the Falcons have moved Calvin Ridley around quite a bit, Shane. And if I were a betting man, I'd put some down on that trend continuing into the preseason and regular season. I don't see one of those guys being locked into a position exclusively, however. And you're right about the countdown – we're less than 30 days away from the start of training camp. The players report July 26 and the first practice is on the 27th.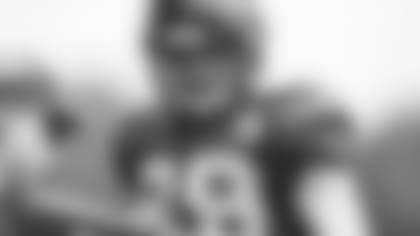 Jerry from Robbinsville, NC
Hey, Beek. Love your Q&A forum. Seems to be a lot of guesswork concerning our tight end situation. We have an all-star rugby player on the team. What do you think about plugging him in just to see if he can be as good at American football as he is in rugby? I think he could be our biggest sleeper. Thanks.
Matt: Hey there, Jerry. You're obviously referring to tight end Alex Gray, who was signed as an extra practice squad player last year through the NFL's International Player Pathway. Gray was one of four players in the NFC South – Alex Jenkins (New Orleans Saints), Eric Nzeocha (Tampa Bay Buccaneers) and Efe Obada (Carolina Panthers) – who participated in 2017. The league has expanded the program to eight teams, four from the NFC South and four from the AFC North. And Gray, once again, will be on the practice squad this year as he continues to develop his game. He can participate in the preseason games, but not the regular-season games. Glad you're enjoying Straight from the 'Beek. I'm here for you guys – the Falcons fans – and to give you a voice. The feeling is mutual from this side, believe me.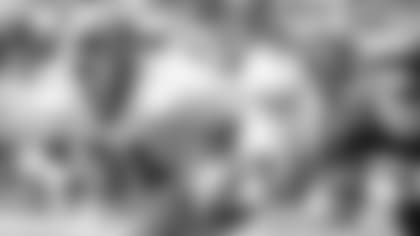 Do you think the Falcons will ever wear the old gray and red again?
Matt: Not this year, Tony. Could it happen at some point in the future? Anything is possible. Would I like to see it? Without a doubt. I'll keep you guys in the loop should I hear anything official regarding the uniforms (and possible changes).