Welcome to Straight from the Beek! The first full week of free agency is in the books, and the Falcons have made a number of signings (you can read about them all here in our free agency tracker). You still have plenty of questions – about free agents, the draft and the Falcons. So, let's get right to them. Just remember that all opinions here are mine unless otherwise noted.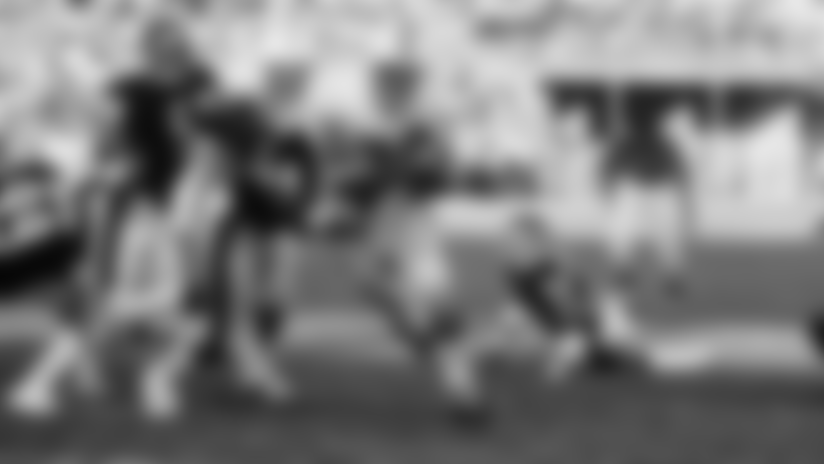 George from Snellville, GA
The Falcons just signed Luke Stocker saying he will be a hybrid tight end/fullback. Really, do they know what a fullback is? Apparently not. Third-and-1 or 2, or even better, fourth-and-1 are the Falcons' worst plays. They cannot make them. Mainly due to not using a fullback. They have one but do not use him. This Stocker is supposed to be a great blocker. That says fullback to me. If you look in the dictionary for the word fullback, you will see a picture of Larry Csonka. I don't understand why more teams don't use a huge lineman for a fullback in short-yardage plays, like "Refrigerator" Perry. Can you imagine Grady Jarrett leading the way on fourth-and-1?
Matt: Look, you can have Larry Csonka in his prime, Daryl "Moose" Johnston, Lorenzo Neal or even the still-beloved Patrick DiMarco back there playing fullback but if you're getting whipped at the line of scrimmage, it isn't going to matter. I think we all can I agree on that. It was long ago, either, when the Falcons had Donatri Poe on the roster – another lineman known for lining up in the backfield and paving paths (and also throwing touchdown passes). But I digress. Look who the Falcons have signed thus far in free agency – their first two free-agent signings were both (large) guards – James Carpenter and Jamon Brown. Carpenter is a 6-foot-5, 321-pound left guard and Brown is a 6-foot-4, 340-pound right guard. Yes, Luke Stocker was signed and he's an excellent blocker who has lined up in the backfield in the past. How is that a bad thing? It's almost like having three guards on the field. Add a healthy Devonta Freeman to the mix and it all sounds good to me, George. And Larry Csonka is 72 years old now, just in case anyone was wondering. Oh, one more thing on Stocker: He can catch and run, too.
Ryne from Crown Point, IN
I've been a huge Atlanta Falcons fan since I was little. I was wondering, when Julio Jones goes into free agency, are you going to franchise tag him or not. If not are you willing to pay all that money for this great WR.
Matt: Well, let's clear up a couple of things right off the bat here, Ryne. Julio Jones still has another year before his current deal ends, which would be 2020. So if nothing were to change, he would become an unrestricted free agent in 2021 at the age of 32. The Falcons have said that they plan to address his contract this offseason – and, by all accounts, that will happen at some point before training camp. Jones is one of the greatest receivers to ever play the game, and that's not an opinion. Furthermore, Jones is not showing any signs of slowing down – he led the league in receiving yards in 2018 with 1,677 yards. The Falcons want him to remain in the fold and I expect that he will into the foreseeable future. I wouldn't worry about Jones hitting the market anytime soon. And one last note … I have NO say whatsoever in who gets signed, re-signed, tagged or released. I'm just the Beek.
Josh from Ann Arbor, MI
I have been Falcons fan since 2012 and my question is, what do you plan to do to make sure Matt Ryan can play like Matt Ryan this year and make it to the playoffs again?
Matt: Wow, you guys must think I have a ton of pull around here, eh? All you can do is look at where the Falcons' biggest needs were at the end of the 2018 season – offensive and defensive lines – listen to what both Dan Quinn and Thomas Dimitroff have said regarding their offseason priorities – addressing the offensive and defensive lines – and see what they've done so far in free agency – they added two offensive linemen and a blocking tight end, for starters. Now, I apologize for writing a ridiculously long sentence with terrible structure there, but hopefully you get the point: the Falcons know they must be better in the trenches. Improving up front will help Matt Ryan as well as the passing and running games. Also, see my first answer at the top of today's mailbag. Thanks, Josh. MAILBAG
Do you have a question about the Falcons that you want answered? Ask a question here and it could be posted on AtlantaFalcons.com.
Brandon from Hattiesburg, MS
Looking into next year's offseason, there are a lot of expensive contracts coming up and it's clear that we can't sign all of them – not to what we hope they'll be worth. If you had to re-sign them right now, who would be prioritized and who would we be willing to let walk? Keanu Neal, Deion Jones, Grady Jarrett, DeVondre Campbell, Vic Beasley, etc.
Matt: Wow, you're busting right out the gates and putting me on the spot this morning! I like it, Brandon. OK, you want me to rank or prioritize the signings of the aforementioned players. Got it. These aren't my rankings as far as favorites, etc., but based on what I think the Falcons should do. I'll go with the following order:
Grady Jarrett (practically certain this is going to happen; so that's why he's first)
Deion Jones
Keanu Neal
Vic Beasley
De'Vondre Campbell
I give Beasley the nod over Campbell because solid defensive ends are tough(er) to find, and I'm hopeful that Falcons coach Dan Quinn will get the best out of his edge rushers in 2019 since he will be calling the defense.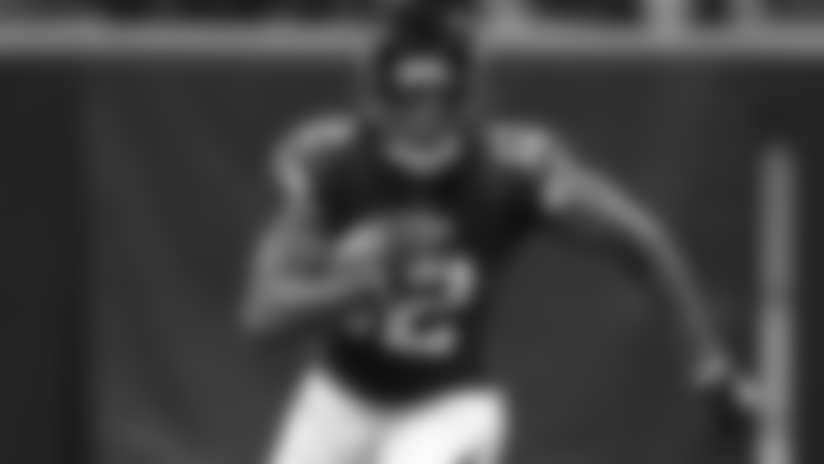 Timothy from Rochester, NY
Is there talk about trading Mohamed Sanu? Please tell me it's not true.
Matt: I'm really not sure where you're hearing this stuff, Timothy. I have not heard a thing about Mohamed Sanu being traded – or any Falcons player at this point.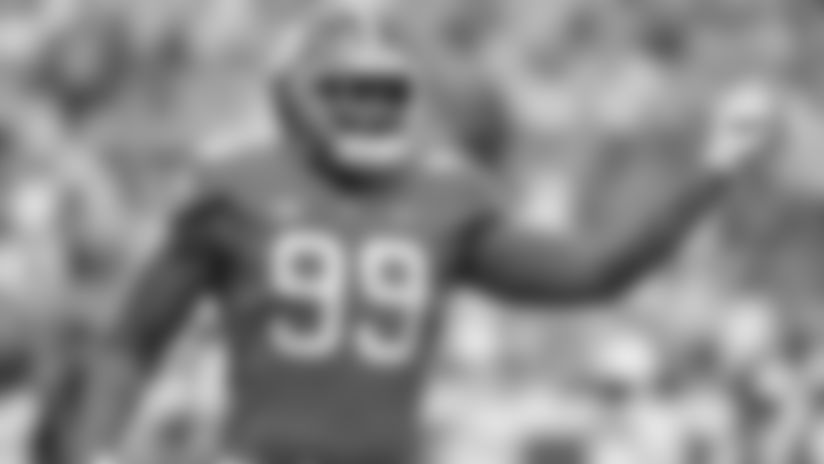 Michael from Roswell, GA
Beek, I enjoy reading your articles. But I have to disagree with your pick of Clelin Ferrell in the first of your mock draft 4.0. Isn't what you said about him the same thing everyone said about Vic Beasley when we drafted him? And look where we are at. They can find an edge rusher or defensive lineman from the second to the fifth round. If I'm not mistaken, wasn't Grady Jarrett drafted in the fifth round? The Falcons don't have anybody hardly in the secondary. They need to take Deandre Baker in the first round. This man HAS NOT ALLOWED A TD IN OVER 700 SNAPS IN TWO SEASONS!! To not jump on him and pass him by would be a complete and utter mistake. Hell, he even said he wants to play for the Falcons and let's face it, Desmond Trufant is not that good anymore. But with Deandre back there maybe, just maybe, Trufant would elevate his game again. In a pass-happy league, you shut down the wide receivers and let our safeties and linebackers take care of the middle of the field. The D-line will make their share of sacks and pressures. And I'm sure the braintrust can find that diamond with the second pick just like they found Grady in the fifth. I also don't understand why we brought back a couple guys we let go and then let Bruce Irvin sign with the Panthers. Good lord, he was really coming on again at the end of last season. And another thing, why are we signing tight ends like crazy? Aren't three tight ends on the roster enough? I don't know, just observations from a fan who has seen it all from this franchise since 1966. What say you, Mr. Beek?
Matt: Thanks for questions and comments, Michael. So, despite the fact that the Falcons only have three defensive ends on their roster right now and that this draft class is deep when it comes to defensive linemen, you think the Falcons should pass on taking a defensive tackle or edge rusher in favor of Georgia defensive back Deandre Baker. Got it. Well, I'll say this much about Baker, he's one of the best cornerbacks in this draft class, but I don't know if he's necessarily a top-15 pick. If the Falcons could drop back in the draft and pick up an additional first-round pick, I could see them taking a defensive lineman and possibly an offensive tackle or, maybe, a cornerback. But not at the No. 14 spot. I also think it's unfair to compare Clelin Ferrell to Vic Beasley. They may play the same position and have both gone to Clemson, but I think they're two different players. Ferrell is slightly bigger than Beasley coming out. He is an inch taller and 18 pounds heavier. Ferrell's arm length is 34 and 1/8 inches. Beasley was measured at 32 and ½ inches. Production-wise, Ferrell posted 165 total tackles during his final three seasons and 50.5 of those were for a loss. Ferrell also had 27 sacks. Beasley had 30 sacks in his last three seasons at Clemson but had 82 tackles in that time span (48 were for losses). I think it's safe to say they're different players. I didn't look up or verify the stat about Baker not allowing a touchdown in more than 700 snaps, but I'm agreeing with you that he's an excellent prospect.
Jeremy from Calhoun, GA
Morning, Beek! Writing ya from Calhoun, Ga., today, right next to Vic Beasley's hometown of Adairsville! Thank you for taking up for him throughout the season! I do think Vic can be better than he has shown us, and I know DQ knows it too or else he wouldn't have kept him. He will have fans buying his jerseys again after this year (just a little insight on what Beasley lets us know) ;) I just wanted to comment on your mock draft 4.0! If we could land Clelin Ferrell at 14, I think that's a steal. Some guys have him going inside the top 10 of their drafts and I personally believe he has the same talent level as the "coveted" Nick Bosa. Dabo and Saban are the best DL recruiters in the country and they develop these guys to be NFL ready better than any other college football program. I would love to see us take Ferrell or Montez Sweat with the 14th pick. Realistically I think both guys will get taken before our pick. I think we pull a surprise and go with Dexter Lawrence. Guy is an unstoppable animal who has to be double-teamed in order to slow him down with a freak wingspan. He fits the nastiness Quinn wants to bring to Atlanta. Him and Grady Jarrett with Beasley and Takk gives me goosebumps! Thanks for the column and mock drafts, Beek! This is the best part of the off season!
Matt: Hey, Jeremy. Yes, I love the draft season, too. Always have. For me, the NFL Draft is sort of like Christmas or a birthday party – lots of presents (and you never know what you're going to get). I've had done four mock drafts so far – 4.0, 3.0, 2.0 and 1.0. They change because it's somewhat of a guessing game, plus teams are signing free agents and making trades – and that affects what they'll do in the draft, too. I try to base the picks on team needs and who's available at the time I'm picking for each club. In the four mock drafts I've put together so far, I have the Falcons taking two edge rushers and two offensive tackles with the 14th overall pick. And I think they could address either of those positions or defensive tackle, as you've mentioned here, Jeremy. Dexter Lawrence is a guy the Falcons have interviewed at least twice, so you know they're at least doing their homework on him (and they do with ALL of the top prospects … you never know who could be on the board when your number is up). I think Lawrence is solid player. I don't know about "unstoppable," but he's very good. Now, Quinnen Williams … he's much closer to unstoppable, if you ask me. But time will tell with all of these guys. So much of their success depends on where they end up, what sort of opportunities they get, if they take advantage of them and … coaching matters, too. Thanks for writing in!