Welcome to Straight from the 'Beek! The Falcons have wrapped up minicamp and the players have headed out to enjoy the next five or six weeks before reporting for training camp on July 26. Practice begins July 27 and you can check out the full camp schedule right here. In the meantime, you've got some questions (and comments) – and I've got some responses for you. Just remember, all opinions here are mine unless noted otherwise.
Travis from Kaiserslautern, Germany
Hey Beek! I remember asking you a question about website changes. This is the first time I have seen the new atlantafalcons.com website and it screams Atlanta, Ga., and the Atlanta Falcons. Let the team know, great job!
Matt: Much appreciated, Travis. Thanks for the love – I'll definitely pass it on. We're pretty proud of it, too (see below). Thanks for your service. And thanks for reading SFTB!
So … is Eric Saubert for real in your opinion from what you've seen in camp? I know no pads and whatnot, but the video I saw of his timing with Matt Ryan was good and his hands looked even better. I've heard he stood out from you among others. Two legit tight end threats could be huge!
Matt: Eric Saubert (pictured at the top of the page) definitely caught my eye during OTAs and minicamp, Randy. I wrote about it here. Is he for real, as pushing for more playing time this season? We'll find out soon enough. Saubert, who's entering his second year in the league, has caught everything in sight and has looked great in the practices I've been able to attend. Yes, it's early and the pads aren't on yet, but he definitely looks better and more confident. If he can duplicate what he's done during camp in training camp and throughout the preseason, well, that would indeed be huge for the Falcons.
Anthony from Fort Mill, SC
Hi, Beek. Thanks for all you do to keep us informed in Falcons nation!! My question is, I know Calvin Ridley is going to be an asset to the Falcons this season in many ways, but I am hearing that He sometimes struggles with dropping passes. Should we be concerned, or do you think the coaches in Atlanta will help overcome this?
Matt: I don't think there's any concern about Calvin Ridley's hands whatsoever, Anthony. If anything, he's looked every bit of a first-round draft pick to me – and I noted as much in my 10 things we learned during the Falcons OTAs and minicamp. Now, did Ridley (pictured below) catch every single pass? No, but there was never a point where anyone thought, 'Oh this might be an issue.' If anything, Ridley has dazzled with his route-running and speed running downfield. And he's made some pretty nifty catches, too. Carry on.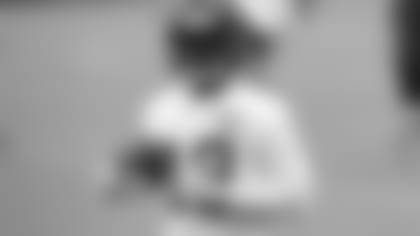 Kevin from the United Kingdom
Hey, Beek. Love the new graphics, your photo is a little blurry, however. Intentional? I asked this question awhile back and if I missed the answer I apologize. I can envision our Falcons having a top-five defense and a top-five offense. Do you know of that's happened before and how the team(s) have finished? I enjoy SFTB, so thanks for that.
Matt: Kevin, I'm not sure of how many teams have actually finished in the top-five in both offense and defense (and how they ultimately finished their respective seasons), but I do know of two teams right off the top of my head that finished No. 1 in both offense and defense – the 1972 Miami Dolphins and the 1996 Green Bay Packers – and both went on to win the Super Bowl. That Packers team, led by (one-time Falcon) Brett Favre and the late Reggie White, also finished that year with the top-ranked special teams unit as well. As far as the 2018 Falcons potentially finishing in the top-five in both offense and defense … that would be quite a feat, and it's not too far-fetched based on the make-up of this roster if everyone stays healthy (knock on wood). Oh, and thanks for the kind words regarding the new website. My photo should be good to go.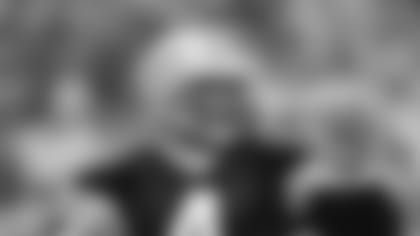 Hey, since the new webpage launched, the app won't load on my iPhone 7. Do I need to reload the app?
Matt: Hey, John. I'm glad someone actually asked this question. No, it's not your phone or anything you're doing – we're just working out a few kinks with our app designer. That all said, you should be able to load the site using your regular mobile browser without any issues.
John from Winston-Salem, NC
How long Julio Jones will hold out?
Matt: Now John, if I seriously knew the answer to that I would've already purchased a Powerball ticket and one-way ticket to the Florida Keys by now. All we know is what general manager Thomas Dimitroff, coach Dan Quinn and quarterback Matt Ryan each have said about it. There's a lot of time between now and the start of Falcons training camp – 38 days, in fact – for something to be worked out. Stay tuned.