Welcome to Straight from the 'Beek! The Falcons play three of their final four games on the road, beginning with a showdown with the Packers in Green Bay on Sunday – and you've got plenty of questions. Just remember that all opinions here are mine unless otherwise noted.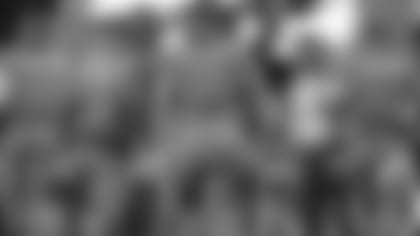 Jim from Monticello, GA
Hi Beek, I've been following you for a while now and really enjoy your answers. One thing I don't see anybody talking about from last season to this one is we are missing our DT from last year. Mr. Dontari Poe. I know Dan Quinn likes fast, quick players but you have to have a big body in the middle of the defensive line to stuff the run and keep the offensive linemen off the linebackers. I think this would help everyone on the defense except Robert Alford, who is going to hold the receivers no matter what. Keep up the good work.
Matt: If you've been reading here since last spring and summer, my biggest area of concern heading into the season was the defensive line and the overall depth there. After losing defensive tackle Dontari Poe and defensive end Adrian Clayborn in free agency, there was a definite void there. The Falcons addressed it by drafting Deadrin Senat and signing Terrell McClain in free agency. Keep in mind, too, that Jack Crawford was also returning from injury after missing most of the 2017 season. Now that the Falcons have played three quarters of a season, do I think they've missed the presence of Poe and Clayborn? Yes. I do think Senat has played well at times and will develop into a solid defensive tackle, but he's not at the level that Poe is playing at right now. But back to your point. I agree and believe that the Falcons need a bigger body inside who can wreak havoc by collapsing the pocket and stuff the run game. That, along with a more consistent pass rush, would do wonder for this defense in my opinion. Thanks for writing in, Jim. Your question is worth a #beekpoll, sir.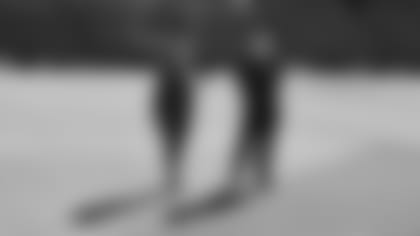 Timothy from Valdosta, GA
Hey Matt, just wanted to say keep up the good job with SFTB. I don't have a question just a few comments. The Falcons playoff hopes are realistically done for the season. They would have to win out and need outside help to get in. However, there are still four games left to play and I will be cheering them on until the last second of the regular season. Now to the fair-weather fans that are calling for people's jobs because of what looks to be Dan Quinn's first losing season as a head coach. They seem to have forgotten the fact that Atlanta still has five starters out for the season. I personally believe that DQ is Atlanta's best HC. Quinn's and Matt Ryan's first two seasons were 8-8 and 11-5 with a 2-1 post season record. Yes, everyone knows what happened in the Super Bowl. Let's be honest, the Falcons were the underdog in that game. We were two years removed from two back-to-back losing seasons because of offensive line issues and just bad defense under Mike Smith. Let's give credit to Smith for turning Atlanta into a winning franchise for five of the seven seasons with four postseason appearances after a disastrous 2007 season. Smith's and Ryan's first two seasons were 10-6 and 9-7 with a 0-1 postseason record. The biggest issue was the team's playoff record of 1-4. They did not win a playoff game until 2012 and that was at home as the first-seeded team in the divisional round. People keep going back to the magical 2016 season where Atlanta's O-line was largely healthy throughout the whole regular and postseason. Plus, the rookie defense was playing better during the second half and into the playoffs. In 2015 fans wanted to fire Kyle Shanahan but O-line play doomed that season as well as not having a viable No. 2 receiver plus some injury issues as well. I believe that DQ and TD will properly address the trenches this offseason and draft. Also, Calvin Ridley falling to Atlanta in the draft was a blessing because he was projected to be gone by the time Atlanta was on the clock. They went with the best player available theory that round and I think they got it right. So, let's rise up and support our team. Part of being a fan is looking ahead to the future when things don't go the way you hope. Atlanta has talent, but they are still missing a few key pieces. So, let's give them a chance to right the ship and get back to their winning ways.
Matt: Hey, Timothy. You raise some interesting and valid points. I don't think there's any question whatsoever that GM Thomas Dimitroff and coach Dan Quinn will get a chance to right the ship and address some issues on this team. And I do think there will be changes with this team in the offseason. It'll be interesting to see how they address their own free agents, tackle free agency in general and where that leaves them heading into the NFL Draft (as far as team needs). It's going to be an interesting offseason in Flowery Branch. Right now the team is focused on these next four regular-season games. Quinn has made it clear that he expects players and coaches to step up and lead. He wants to see who fights down the stretch – and who doesn't. There is a lot to play for, even if the team's playoff hopes are fading.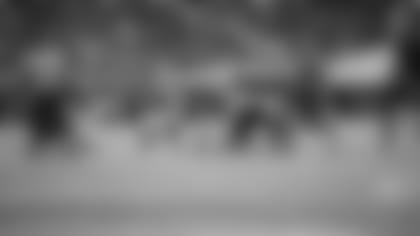 Derrick from Riverdale, GA
Hello. This is my first time writing in, but my question is this: What can we do to get a stout O-line that can keep Matt Ryan upright and give him some time? It's obvious we cannot do this with what we have on our roster right now.
Matt: Hi, Derrick. As you probably know, there's been a lot of different rotations along the offensive line this season, mainly due to injuries. The Falcons have lost both starting guards – Andy Levitre and Brandon Fusco – to season-ending injuries. The combination of injuries, different rotations and inconsistent play at times has led to some struggles in the running game and breakdowns in pass protection. That's not an excuse; just facts. The Falcons need to shore that up with the players they have over the next four regular-season games and Falcons coach Dan Quinn has made it clear that he doesn't want to see Matt Ryan taking any more hits, sacks, etc. While I think it's an area that the team will address during the offseason, for now the group they have simply needs to play better.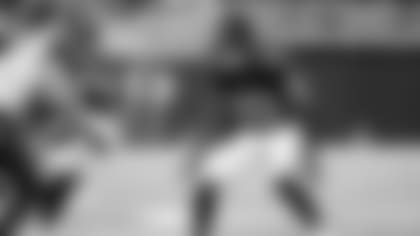 Kelvin from Goodyear, AZ
Beek, die-hard fan from ATL living on the West Coast. Thanks for the candid feedback to our fans. Let's remind people that there is no person in the Atlanta Falcons organization that is satisfied with the way this season has gone. Now that this is off my chest, here is my question. Given the fact that our best possible scenario is an 8-8 season for this year, and yes, we want to get there, do we invest more playing time in some of the younger players to see what they have? This is putting that 8-8 scenario at risk. Adversity tests the character of leadership.
Matt: I think every active player on this roster is going to have to show the coaching staff something over the next four games and, yes, I do believe some of the younger will get more opportunities. Many of the rookie draft picks from a year ago have already logged a lot of plays this season. We've seen large contributions from linebacker Foye Oluokun, receiver Calvin Ridley, running back Ito Smith, defensive tackle Deadrin Senat, cornerback Isaiah Oliver and receiver/special teamer Russell Gage. The one player I want to see more of is Oliver (pictured above). The second-round pick out of Colorado has been thrown into the fire this season and has had an up-and-down year. I think these final four games and the offseason will be huge for him as he heads into 2019.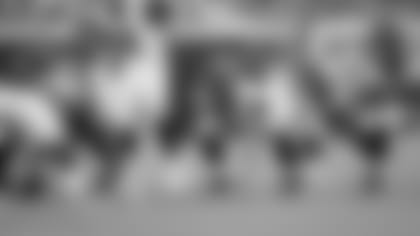 Chris from Milledgeville, GA
Enjoy your column Beek, and hope that all is great with you. My question is, is Andy Levitre done in Atlanta? He was been injured with the same shoulder for the last two seasons and I don't see that shoulder healing up and staying strong enough to play a whole season. Our run game was on point mostly when he was playing. No doubt he is a great player, but it is awful that this nagging shoulder has kept him on IR.
Matt: Yes, that it really disappointing to see Andy Levitre head to the injured reserve list for the second year in a row with a triceps injury. I truly felt bad for him. And, yes, losing him was a big loss for the offensive line. As far as Levitre's goes, I'm not sure what'll happen. He's in the final year of his contract and is scheduled to be an unrestricted free agent in 2019. I think a lot of it will depend on what Levitre wants to do at this point in his career and how he feels physically. He's 32 years old and has played in the league for a decade. It's another question the Falcons will address this offseason, and the list is growing right now.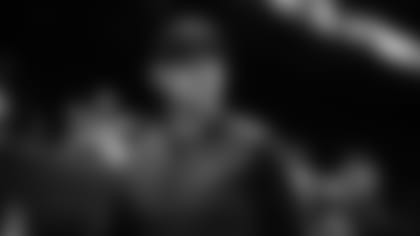 Zh'vae from Ashburn, GA
OK, Beek. I'm back finally with a question to ask. Or more so a statement, anyway. And this regards Steve Sarkisian, to be honest. Look, you know me (not literally, but … you know). I have really been trying to stick up for him and give him a legit chance through these hard times. Last year was disappointing yes, but I stood behind him, anyway. First year, mistakes will be made. I understood when he explained that there is no execution from the players and forgave him over bad and bone-headed play-calls. Last year, I did. But this year, there is no excuse. This offense is far too talented to look like this and Sark as of lately has looked like Sark of last year. There was never any jump. Let's all be honest here, it is. He has a few decent games and then becomes an absolute dud for the rest of them. His few 'decent' games were just better than his last few 'decent' games. And now, he just doesn't have much of a defense to save him like last year. And sure, we can argue the point of execution from the players all day long, but after two years of it, this is becoming a consistent matter. Something is very wrong right now, and whether we'll admit or not, this has all started from him. I'm not even saying he needs to go quite yet (though I'm very close to that point), but it's time to look at this team and make some changes. Either Quinn needs to coach up and start calling these players out who are to blame for these 'in-executions', or maybe Sark really does just have to go. Because this. Is not. Working. Oh yeah, and at this point, I definitely wouldn't be mad if Matt Ryan just snapped on his whole team (aside from Julio, that is) for all the inexcusable blunders this team has caused him. Actually, it's what I'm looking for in him. I would be really proud of him. Thanks, Beek.
Matt: Hey, good to hear from you, Zh'vae. The offense, much like this team, has been up and down in 2018. I was going through the scores and performances recently and, for a stretch of games, the offense was extremely productive. Remember, Matt Ryan was on pace to match or exceed his 2016 MVP numbers for a time. The Falcons put up 31, 37, 36, 17, 34, 23 and 38 points from Weeks 2 through 9. Their record, however, was 4-3 and that's because the defense was really struggling and surrendering a ton of points, too. Since then, though, the offense hasn't been hitting on all cylinders. With a chance to make a playoff push in the second half of the season, the Falcons have gone 0-4. And while there are a multitude of reasons why they've lost those games, a lot of people are looking at the offense (and Steve Sarkisian) since that has been a strength for this team for so long – and they have Matt Ryan, Julio Jones, Alex Mack and a dynamic rookie in Calvin Ridley. So, I get it. I think it'll be interesting to see how these team finishes over the next four games, but I do anticipate changes (as I noted a few times above). I think the Falcons have some obvious personnel decisions to make – several players are set to become unrestricted free agents in 2019. And as you know, every team makes changes in the offseason, even after coming off successful campaigns. It wouldn't be unusual to see some coaches leave for other opportunities or for the Falcons to make some moves in that regard. I'm not going to speculate on that front right now though. Let's see how this team plays in Green Bay and through the final quarter of the season.