Stop me if you've heard this before, but Julio Jones is in the midst of a historic season.
Despite an up-and-down performance from the offense in Atlanta's Week 10 loss to the Cleveland Browns, Jones managed to top 100 yards for the fourth straight game and the sixth time this season. He finished Sunday's contest with 107 yards on seven receptions and picked up his second touchdown catch of the year.
On his first catch of the day – a 30-yard pickup – Jones became the fastest player in NFL history to record 10,000 receiving yards. The five-time Pro Bowler smashed Calvin Johnson's previous record of 115 games by reaching the feat in just 104 contests.
The eighth-year veteran also eclipsed 1,000 receiving yards on Sunday. This is the second time in his career that Jones has reached the 1,000-yard milestone in the first nine games. There have been 10 players since the 1970 AFL-NFL merger to reach 1,000 receiving yards in their team's first nine games, only Jones and Isaac Bruce managed to accomplish that feat in two different seasons.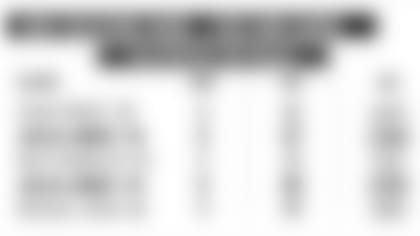 Jones has 67 catches for 1,040 yards, that's the second-highest yardage total through a team's first nine games since the merger and the fifth-highest mark all-time. Unsurprisingly, Jones owns the post-merger record for most yards through a team's first 10 games. He is on pace for more than 1,800 yards this season, which would make him the only player in NFL history to post two seasons of 1,800-plus yards. His 1,871 yards in 2015 stand as the second-highest single season total in league annals behind Johnson (1,964).
How does he do it? Let's dive into the Next Gen Stats for a closer look at just how Jones has managed to rack up historic numbers thus far in 2018.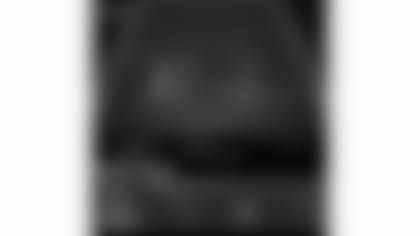 Jones has been targeted at least nine times in all but one game this season, including six games with at least 10 targets. He's put up more than 100 yards in every game that he's had double-digit targets and has averaged better than 15 yards per receptions in five of those games.
Overall, Jones has been targeted 102 times and has caught 65.69 percent of those targets. He accounts for 46.49 percent of the teams targeted air yards and averages 13.4 air yards per target. Defenders give Jones an average of 6.2 yards of cushion
He leads all Falcons receivers in snaps, playing 470 of Atlanta's 588 offensive snaps while adding three snaps on defense and two on special teams – defending Hail Mary's and onside kicks.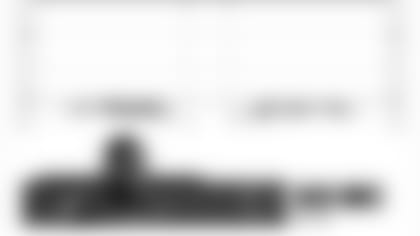 Jones has predominately lined up wide with 378 snaps playing outside, 83 snaps in the slot and five aligned tight. Unsurprisingly, he's had a great deal of success on the outside, racking up 614 yards when aligned wide to the left of the offensive formation and 247 yards when lined up to the right. That accounts for 83 percent of his yardage, nearly 80 percent of his routes, and both of his touchdowns.
Jones has lined up on the left side of the offensive formation on roughly 75 percent of his snaps and averages better than 16 yards per reception. While he's seen the most action on the left side, that doesn't mean his numbers on the right are lacking. Jones has compiled 317 yards on 23 catches when lined up to Matt Ryan's right.
Plays with Ryan under center and a single running back have led to a great deal of success for Jones. That likely is a result of defenses having to respect the Falcons run game and Atlanta's ability to employ hard run-action fakes. On 155 plays, Jones has caught 20 passes for 378 yards with two touchdowns while averaging 18.9 yards per reception.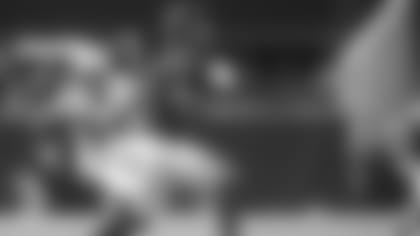 In his 475 snaps, Jones has covered nearly six miles – 10,251.14 yards to be exact. Thanks to his massive stride length, he covers an average of 22 yards per play and has reached a top speed of 21.60 miles per hour.
Fun fact, that's the third-fastest top speed of any Falcon this season. Marvin Hall (pictured above) holds the honor of Fastest Falcon, clocking 22.44 mph while – UPSET ALERT – rookie linebacker Foye Oluokun has hit 21.83 mph.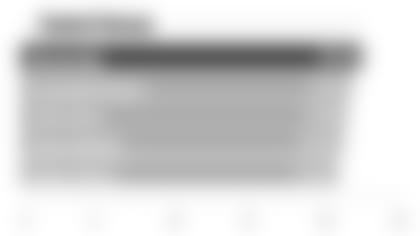 Jones has covered more than three miles at sprint speed – 12 mph or faster – and another two miles running, which is categorized as 6.6 to 12 mph. Jones has sprinted for more yardage than any other Falcon this season, although the league should probably recalibrate these categorizations for him because, let's be honest, 12 mph is a Ron Burgundy-esque soft jay jog. As if you needed any more proof that Jones is the definition of a go-to guy, he is at his best in arguably the most important area, third downs. He leads the league with 310 yards on third downs and is tied with Adam Thielen for the NFL lead with 22 catches and 17 first down receptions in those crucial third-down situations. Jones has caught 22 of the 27 passes thrown his way on third downs. He is averaging 14.1 yards per reception and both of his scores came on third downs.
With seven games to play in 2018, Jones sits 770 yards shy of topping Roddy White's franchise record of 10,863 receiving yards. He would need to average 85.5 yards per game to surpass his former teammate.
Jones averages 97.1 yards per game – the highest average of any receiver in NFL history by more than 10 yards.
How Damontae Kazee earned his league-leading fifth interception
Damontae Kazee notched his fifth interception of the season, the most in the NFL this season and the most by a Falcon in a single season since Thomas DeCoud picked off six passes in his 2012 Pro Bowl campaign. Despite Baker Mayfield completing nine straight passes, the Browns tried to run a little bit of trickeration on the Falcons defense which allowed for Kazee to come up with pick number five.
The Browns lined up in the shotgun with three running backs surrounding Mayfield. The Falcons countered with a 4-3 alignment with CB Robert Alford covering the lone receiver split out wide and S Sharrod Neasman playing in the box. Kazee was the lone high safety playing 18 yards off the line of scrimmage.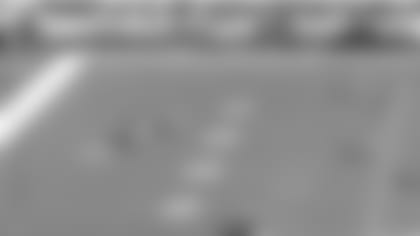 At the snap, Mayfield handed off to RB Dontrell Hilliard who moved from left to right. Mayfield then leaked out of the backfield and ran upfield as Hilliard threw the ball back across the field. LB De'Vondre Campbell picked up Mayfield's route and Kazee, recognizing the throw darted across the field to pick off the pass. Kazee covered 56.29 yards on the play, including 33 yards on the INT return. He reached a top speed of 20.94 mph and undercut Mayfield by 2.05 yards to make the play.
Hilliard's pass covered an air distance of 32.3 yards and it took 3.30 seconds from snap to throw. The length of time the play took to develop combined with the long throw allowed Kazee to capitalize on a pass with a completion probability of just 45.4 percent.