With apologies to the 1967 Red Sox and 1980 Cleveland Browns, the Falcons have been the Cardiac Kids (or Kardiac Kids if you're from Cleveland) this season. Five of Atlanta's six games have come down to the final play as the club has seen firsthand just how thin the margin for error is in the NFL.
After a rough outing in Pittsburgh, the Falcons responded with another heart-stopping outing – this time a 34-29 win over the Buccaneers at Mercedes-Benz Stadium. Similar to the way they rebounded from the season-opening loss in Philadelphia, the offense found its footing in the red area and Matt Ryan delivered a sterling performance.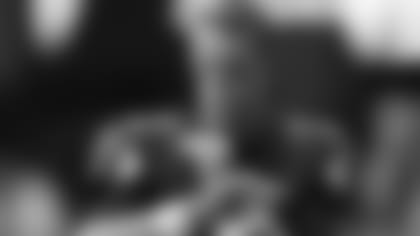 Matt Ryan is in the zone
Matt Ryan is dealing. Following the win over Tampa Bay, Ryan ranks fifth in completion percentage (69.6), third in yards (1,955), fifth in yards per attempt (8.73), tied for fourth in touchdowns (14), fourth in passer rating (113.6), and tied for third in passes of 25-plus yards (16). He completed better-than 70 percent of his passes for the fourth time this season and became one of five quarterbacks to hit on 75 percent of their passes on 40-or-more attempts.
Ryan opened the game by completing his first 12 passes, which included a 35-yard touchdown to Mohamed Sanu. He finished the game completing 31 of 41 passes for 354 yards and three scores. The Falcons attacked the left side of the field – the right side of the Buccaneers defense. More than half of Ryan's total passing yards came when throwing to his left as he connected on 14 of 17 throws for 180 yards and two touchdowns.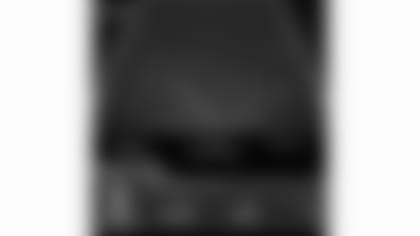 "I felt like I was in a good rhythm to start," said Ryan." [I was] seeing things clearly, putting the ball where I wanted to put it, making good decisions. It is a good feeling when you're in that spot. And you just try and stay there, with each play call that comes in, you try and make the right reads, go to the right spot and be accurate with the football."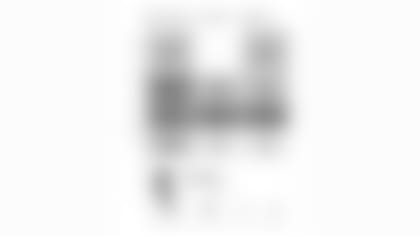 For a long time, 60 percent has kind of been like the Mendoza Line for quarterbacks' completion percentage in the NFL. As offenses have evolved, that line is starting to creep up. Of the 30 who attempted at least 15 passes in Week 6, 22 of them had expected completion percentages 60 percent or higher. Ryan's expected completion percentage against the Bucs was 65.3 percent. He blew that away by more than 10 percentage points at 75.6 percent.
Only three quarterbacks had a larger differential between their expected completion percentage and their actual completion percentage. Ryan's 75.6 percentage was the second-highest in the league last week and he threw 11 more passes than New York Jets rookie quarterback Sam Darnold, who checked in at 80 percent (24 of 30).
Key to Ryan's success last week was his ability to complete passes in tight windows. Falcons receivers all hovered right around the league average of 2.79 yards of separation on their targets. Ryan showed great trust in his receivers completing passes to eight different receivers, including players like Justin Hardy and Russell Gage who have not seen many targets this season.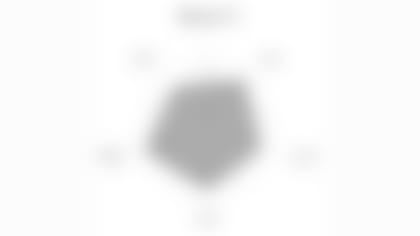 "It's impressive for the guys that don't get all of the same number of snaps but when they get their chances, make plays," said Ryan. "It's really cool to see but that's what makes good football teams."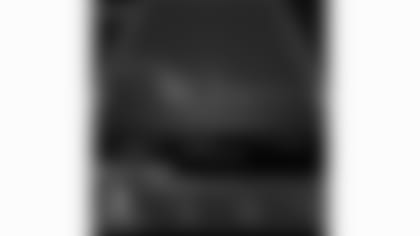 For the second straight week Ryan zeroed in on tight end Austin Hooper to move the chains. Hooper caught nine of 10 targets for 71 yards and a score while averaging 3.06 yards of separation. Ryan also found plenty of opportunities to get the ball to Julio Jones as he caught 10 of 14 targets for 143 yards while averaging 3.42 yards of separation.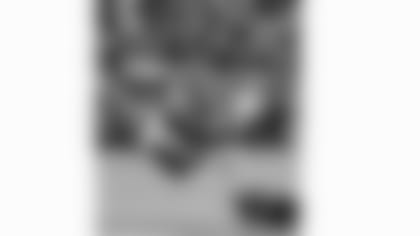 A difficult – and moving – target
Atlanta's defense produced two sacks in Sunday's win over the Buccaneers. On the surface, that might not seem like something worth writing home about but look a little closer and there is a lot more that went into and came out of those plays. Both sacks came on third downs and getting off of the field was critical in a game that saw Tampa record 20 first downs and convert better than 60 percent of its third-down attempts. Coach Dan Quinn has cited making plays in winning moments as keys.
Atlanta's first sack of the game came when Brooks Reed dropped Jameis Winston on a third-and-12 play from the Buccaneers 49-yard line, forcing the Bucs to punt. On the ensuing Falcons drive, Ito Smith punctuated a 14-play, 86-yard drive with a 14-yard touchdown run. The combination of the defense getting off the field and the offense putting together a long drive is something that Atlanta will need going forward.
Those scenarios flip the momentum and the pressure.
Jack Crawford brought down Winston for Atlanta's second sack of the day on a third-and-5 play from the Falcons 11-yard line, forcing the Bucs to settle for a 35-yard field goal. Despite the fact that Tampa cut Atlanta's lead to 24-16, the four points saved as a result of Crawford's sack would prove to be crucial as the game wore on.
Listen to any defensive player or coach during the week and you will hear that getting off the field on third down is a key to victory. Listen to any offensive player or coach during the week and they'll tell you that sustaining drives and converting on third down are keys to victory. That's from syllabus day in Coach-speak 101. Winston's escapability made the task of getting off the field that much more difficult on Sunday.
On Reed's sack, Winston escapes the grasp of Vic Beasley Jr. and a leaping Takk McKinley before Reed was able to corral him shy of the line of scrimmage. From snap to sack the play lasted 7.7 seconds. The average NFL play is somewhere in the neighborhood of four seconds and the 20 fastest sacks of Week 6 all clocked in at 3.77 seconds or quicker. Winston's ability to extend plays and shake out of tackles means you have to be able to defend two different plays.
"Jameis sometimes will extend a play and it starts one way and it breaks contain and gets outside the pocket," said Quinn. "We'll often times describe that to the defense as two plays. The first play starts when the first player drops back into pass and when the rush comes, he sees to move out as the second play begins."
In the third quarter, Winston avoided Crawford's initial rush then side-stepped McKinley before he was eventually brought down Crawford for a 6-yard loss. That sack took 7.1 seconds. That's longer than a Vine (rest in peace).
These long plays highlight why Coach Quinn places a premium on speed and urgency. No player is out of a play until the whistle blows and if either Reed or Crawford had relaxed their pursuit for a second, the outcome of Sunday's game could have been much different.