Despite struggles with consistency, the Falcons have shown to be dangerous offensively. Atlanta's opening drive at Lambeau Field was a prime example of what this offense is capable of when firing on all cylinders. The Falcons opened the game with a 5-yard run, then hit two chunk plays on passes to Julio Jones.
Another 10-yard connection to Mohamed Sanu put the Falcons in the red zone before Matt Ryan hit Jones again for the opening score.
How often do you hear a player or coach talk about getting the ball in the hands of their playmakers in space and giving them an opportunity to make something happen? That's exactly what the Falcons did on their opening touchdown against the Packers.
After driving to the Green Bay 16-yard line, Ryan hit Jones in stride for a 16-yard catch-and-run touchdown. We've seen Jones do this several times in his career, catch a short pass in space and turn it into a long touchdown. While this one goes down as a 16-yard touchdown for Jones and Ryan, the All-Pro receiver covered 45.79 total yards on the play, making it the longest play of the game and the third time this season that Jones has covered more than 40 yards on a scoring play.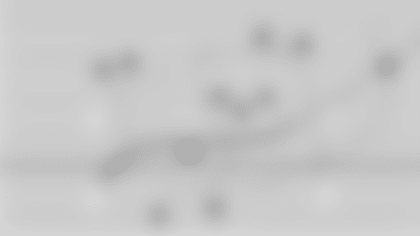 He reached a top speed of 18.94 mph as he raced across the field on a shallow crossing route. Ryan's pass covered an air distance of 12.6 yards – the distance from where he released the ball to the spot that Jones caught it. The ball traveled 3.1 air yards – the distance from the line of scrimmage to the catch – before Jones hauled it in. He then added 13 yards after the catch for the score.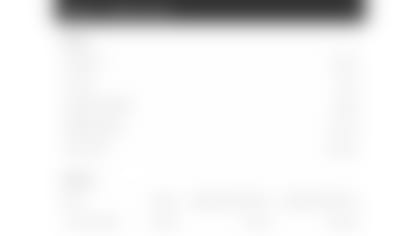 Ryan's pass had a completion probability of 88.8 percent, making it one of his safest throws. While the throw may have been a simple one for Ryan, Jones' route did take a little bit of time to develop. The combination of solid protection and Ryan's ability to move in the pocket bought the QB an extra fraction of a second, allowing Jones to come open with room to run. For the game, Ryan averaged 2.88 seconds from snap to throw, which is roughly two-tenths of a second more time than he's had on average this season (2.69 seconds). On his TD pass to Jones, Ryan released the ball 2.97 seconds after the snap.
While longer a QB takes to throw doesn't always equate to better protection, that extra fraction of a second made all the difference on this play. The margin between good blocking and efficient release versus holding the ball too long is slim. Ryan's 16-yard touchdown toss to Jones was a good example of everything coming together perfectly. Play design, protection, timing, and route running. To quote John 'Hannibal' Smith "I love it when a plan comes to together."
Shoutout to all the '80s babies in the crowd.
The play design was simple, yet elegant. Atlanta broke the huddle with Jones and Sanu split wide to the left and right respectively, tight end Austin Hooper in the left slot and Eric Saubert as the inline tight end to the right. Ito Smith initially lined up in the backfield to Ryan's left but motioned into the right slot before the snap. Packers linebackers Kyler Fackrell and Blake Martinez followed Smith and Saubert while cornerbacks Jaire Alexander and Josh Jackson ran with Hooper and Sanu. That cleared the middle of the field for Jones. The five-time Pro Bowler crossed underneath linebacker Antonio Morrison and a deep dropping nose tackle Kenny Clark and caught the ball with plenty of room to run. 
Jones had more than 5 yards of space between himself and the nearest defender when he caught the ball and, despite an impressive effort from Jackson, was able to beat everyone to the pylon for his fourth touchdown catch of the season.
Jones would finish the game with eight catches for 106 yards, giving him an NFL-best 1,429 yards on 94 catches. He is the first player in NFL history to record five straight seasons with at least 1,400 yards. Of his 1,429 yards this season, 409 have come after the catch which ranks fifth among receivers. He led the team and posted a game-high 33.5 yards after the catch and 13.3 yards per reception. Sunday marked Jones' ninth 100-yard game of the season, tying his own franchise record. 
Ryan would connect with Jones for a second touchdown later in the game. This time it was a bit more straightforward 12-yard touchdown, but it marked the 10th time in his career that Jones has caught two TD passes in one game – 12 if you count postseason – which tied Terance Mathis for the second most in club history. Andre 'Bad Moon' Rison holds the team record with 15 such games.
Diving a little deeper into Jones' performance on Sunday shows us that he covered more yards from scrimmage than any other player in the game, 1134.87. That's 20 more total yards than the closest Falcon, safety Damontae Kazee (1114.68) and roughly 45 yards more than the closest Packer, Tramon Williams (1090.53). Jones sprinted (12+ mph) for 513 of those yards and ran (6.6 to 11.9 mph) for another 446 yards. He reached a top speed of 20.21 for the day, bested only by special teamers Justin Bethel (21.19) and Brian Hill (21.05).
Jones covered an average of 18.9 yards per play and was on the field for 60 of Atlanta's 68 offensive plays. He was targeted 11 times by Ryan and caught eight passes – hauling in 72.7 percent of his targets despite only averaging 1.6 yards of separation per target. No player in the NFL caught passes at that high of a rate with that little room last week. Of the five receivers that saw the less than 1.7 yards of separation on average, Jones was the only one to record 100 yards and catch more than four passes.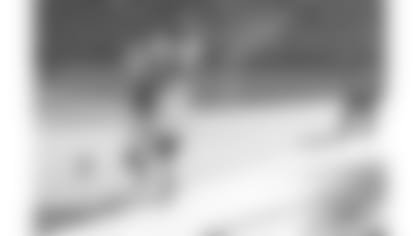 Improbable but not impossible
To paraphrase another 80's favorite, I don't think that word means what you think it means. Prior to their 16-yard touchdown hookup, Ryan found Jones on the sideline for a 19-yard gain that had a completion probability of just 13.1 percent. It was the lowest percentage completion by any quarterback in the league last week and ranks as the fifth-most improbable connection in the NFL this season. 
At the snap, Jones had just 2.4 yards of separation from Jaire Alexander. The rookie cornerback ran stride for stride with Jones and was in his hip pocket when the pass arrived. Jones was able to use his body to create less than half a yard of separation at the time of the catch. The 6-foot-3 receiver was also right on the sideline, which meant he had to tap his toes in bounds to complete the catch.
Green Bay would challenge the play, but on review official Walt Coleman upheld the on-field ruling of a catch, giving Jones a 19-yard pickup and setting up Atlanta's opening score.