After a tough road loss to the Vikings in Week 1, the Falcons will look to rebound in their home-opener against the Eagles on "Sunday Night Football." One player who is expected to play a major role for Atlanta (0-1) is All-Pro receiver Julio Jones.
Jones was targeted 11 times against the Vikings and finished with six catches for 31 yards and a touchdown. Despite it being his lowest Week 1-matchup to date (yards-wise), Jones figures to make a major impact in the matchup against Philadelphia (1-0). Here are three key stats that point to that happening.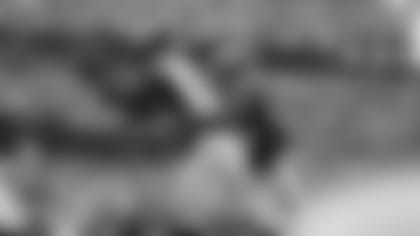 1. The $66 million dollar man
Since Jones entered the NFL in 2011, he and the Falcons have faced the Eagles six times, including one postseason matchup. In six matchups, the nine-year veteran has posted 100-or-more receiving yards in five of them. Do you know how many other receivers have posted five 100-plus receiving yards against the Eagles since 2011? None. That includes the Cowboys, Redskins and Giants who play Philadelphia twice a year.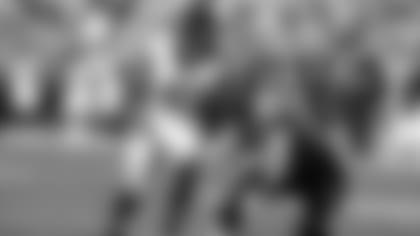 2. Falcon franchise
Having played in 112 career games, Jones has totaled 704 receptions for 10,762 receiving yards and 52 touchdowns. The Alabama product surpassed 700 receptions in Week 1, becoming the second-fastest receiver to accomplish the feat (Antonio Brown took 111 games). Jones is now just 102 receiving yards away from surpassing Roddy White (10,863), who is being inducted into the Falcons' Ring of Honor this November. What would 102 yards this game give Jones? His 50th regular-season game with 100-plus receiving yards. He would also be among greats like Jerry Rice, Randy Moss, Marvin Harrison, Andre Johnson and Terrell Owens.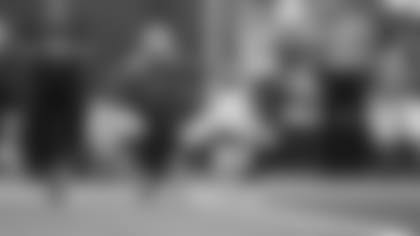 3. Jet's flight team
One amazing thing that Jones brings to the Falcons is the way he makes two or three defensive backs pay attention just to him during the game, allowing Austin Hooper, Mohamed Sanu, Calvin Ridley (pictured above) and Justin Hardy the chance to get the ball more and move the chains. In Week 1, Jones only totaled 31 receiving yards, but those four other players each posted more than Jones and totaled 239 receiving yards. Last Sunday, the Eagles defense allowed Case Keenum and the Redskins to throw for 380 yards, including a 48-yard passing touchdown and a 69-yard passing touchdown. Look for the Falcons offense to get in the right space, no matter who is making the plays.