FLOWERY BRANCH, Ga. – There were a lot of interesting topics covered by Matt Ryan, Dirk Koetter and Mike Mularkey when they recently sat down together during Falcons Audible podcast to reminisce about their past as well as the possibilities that lie ahead in 2019.
Some comments were unexpected, and some were inspiring. Others, if we're being totally honest, were somewhat predictable. And some were just downright hilarious.
The best part, though, was their candor as Ryan, Koetter and Mularkey talked about the relationships they've each formed with one another over the years – and the things they've learned from another.
Like, for example, acquiring a taste for "higher-end Belgian beers" – and that former Falcons star Tony Gonzalez was, according to Ryan, "the biggest beer snob on the planet."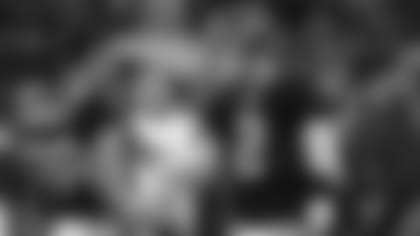 Ryan said he also learned "what it's like to be a dad at your son's high school football games" through Koetter and his son, Davis.
And then the Falcons quarterback couldn't resist having a little fun at his offensive coordinator's expense.
"So Dirk would come in on Saturday mornings and give us the recap of what went on the Friday night before and how he was yelling at the coaches from the stands," Ryan said, prompting all three to have a good laugh.
Also in the podcast (listen below or in the links above), Ryan explains how he's learned the importance of getting away, recharging and spending quality time with the family from Mularkey.