FLOWERY BRANCH, Ga. – In case you missed it, Falcons general manager Thomas Dimitroff released a statement Wednesday night, announcing that star receiver Julio Jones will report to training camp on Thursday.
"This adjustment does not impede us from working on other extensions with other key members of our football team. We will continue to work on those contracts going forward."
In short, absolutely nothing has changed when it comes to working on new deals for other key Falcons. Dimitroff noted that the Falcons "have come to an agreement" with Jones on his contract and "will re-address everything in 2019."
And that "adjustment" was clearly made with key starters and some reliable backups in mind. Among those players who are in the final year of their contracts are defensive tackle Grady Jarrett (pictured below), left tackle Jake Matthews, safety Ricardo Allen, and running back Tevin Coleman.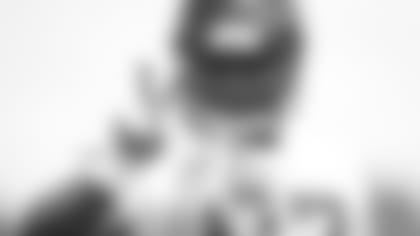 Dimitroff has a proven track record of building – and maintaining – successful rosters. Since coming to Atlanta in 2008, the Falcons general manager has put together five consecutive winning seasons from 2008-12 and three straight playoff berths – a first in franchise history.
Dimitroff's philosophy on building through the NFL Draft coupled with coach Dan Quinn's blueprint for specific types of players needed has helped the Falcons create one of the NFL's best rosters in the salary cap era.
The Falcons had 17 starters – nine on defense and eight on offense – who were either drafted or signed by the team as college free agents in 2017. Atlanta enters this season expected to make yet another run at the playoffs for a third year in a row.