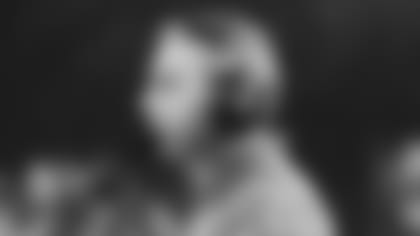 Presented by Ford, the Atlanta Falcons Coach of the Week program recognizes 12 high school football coaches across the state of Georgia for their hard work and dedication to making a difference in student-athletes lives on and off the field over the course of the GHSA season.
The second winner of the 2016 season is Matt Dickmann of Harrison High School. Known for building programs, the 52-year old is in his 30th year coaching and fourth at Harrison. Dickmann joined the Hoyas in 2013 following an eight year run at Seminole Ridge, FL were he transformed an 0-9 team with no senior class into a perennial power, recording a 53-26 mark with five state playoff berths and three district championships in his final three seasons.
After three seasons of finishing 5-5, Dickmann and Harrison are off to their best start in eight years at 3-0. The Hoyas currently rank No. 6 in Class AAAAAA.
Slow and Steady wins the Race
Rome wasn't built in a day. It has taken some time, but Dickmann has started to steer Harrison in the right direction.
"It was a lot tougher probably to come here and change a program than it was to start from scratch and build a program, but because of this community and administration and booster club, they really wanted to do everything they could to help get this program back on track," explained Dickmann
Dickmann's leadership has been honored before, winning Coach of the Year from the Miami Dolphins, but the recognition from the Falcons is something he cherishes.
"It's always an honor to receive something like that from the community," he said. "The biggest thing with me though, is that's a reflection on what our staff has done. How our booster club has helped us, how the administration has helped us hire people that are great teachers, great coaches and great people. If you don't have all those people behind the scenes doing that, you really can't get awards like this."
Off the field, Dickmann and his coaching staff also implement community services days.
"We've been very involved with our junior program, putting on clinics and camps. Just anything we can do to help in the community we are willing to do, because I believe you always have to pay it forward. It's your area here and your community, so you give back as much as you can."