FLOWERY BRANCH, Ga. – The Falcons are making some major upgrades to their training complex. They're adding a massive two-story strength and conditioning space, building a brand new locker rooms and renovating their dining services area, team president Greg Beadles announced on Wednesday morning.
The Falcons are putting an estimated $25-30 million into these projects, designed to improve amenities for the players and remodel a training facility that was built in 2000.
Construction on the strength and conditioning expansion and dining upgrades will begin shortly after this week's mandatory minicamp, with the hope it will be complete early in 2024. The new locker rooms will be built starting at the end of the 2023 season and will be ready for use in 2024. They'll be more than twice as large as the current space, with 90 permanent lockers to accommodate expanded rosters. The equipment room will also expand, as well as locker rooms for coaches and staff.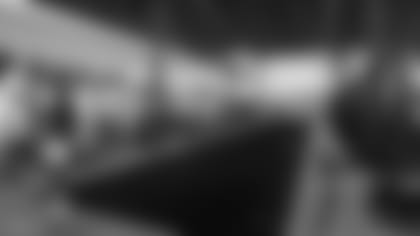 Beadles said plans for this project started last summer, when the team started touring other football facilities like the University of Georgia and Clemson. They were not done in response to the recent NFLPA report card that criticized some aspects of the facility.
"We were already in the process of addressing these things," Beadles said in a press conference. "So the things that came up in the report card, from a facility standpoint, we agreed with. We were already addressing them. We knew the dining area and the locker room and strength and conditioning area were things we wanted to improve.
"Coach [Arthur Smith] has had some players involved and review plans and gotten input from them. But directly, the scorecard wasn't an impetus for this, but it's related, and we agreed with what it pointed out about the facility."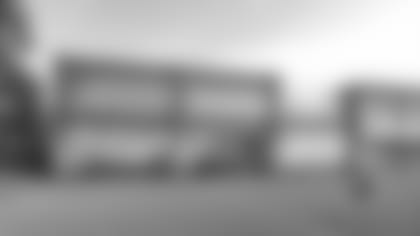 These new renovations are part of a longer effort to upgrade the facility. The Falcons have added a healthcare facility open to the public that also helps with medical player evaluations. They built Ticketmaster Studios as well, and have upgraded other behind-the-scenes areas like the training room.
This next project will have a direct impact on the player experience, which might even be a selling point to free agents looking for a new team.
"I think it can be, but it's not why we're doing it," Beadles said. "…We know that players look and want to see that the team and the owner is taking care of the players and putting them first. From that standpoint, it's beneficial."