FLOWERY BRANCH, Ga. – The Atlanta Falcons wrapped up their rookie minicamp last week, giving coaches their first chance to work with incoming players.
On Monday we named five standout offensive players from minicamp, which you can check out here. Now, it's time to list the defensive players (in no specific order) who really put on a strong showing during the course of minicamp.
CB Jordan Miller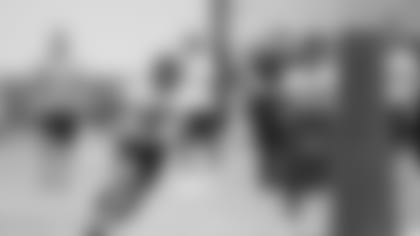 An injury that ended Jordan Miller's 2017 season may have played a role in the former Washington cornerback sliding in the draft. During minicamp, however, Miller showed why the Falcons believe he was a great value pick in the fifth round.
Although somewhat slight, Miller, who is 6-foot-1 and 186 pounds with 32 7/8-inch arms, has nice length and size at cornerback. He moved really well while carrying receivers through their routes, and he made some good plays while the ball was in the air.
LB Tre' Crawford
When the offensive line squared up against defensive linemen and pass rusher for a period during Saturday's minicamp practice, Crawford was a clear winner. Showcasing his great burst off the ball, Crawford won both of his reps off of the edge, including a matchup against first-round pick Kaleb McGary.
The former Alabama-Birmingham linebacker worked in plenty of pass-rush drills and showed he had an aptitude for operating in that role. Given the non-contact nature of minicamp, it's difficult evaluating some of the defensive players, but Crawford will be one to keep an eye on.
CB Taveze Calhoun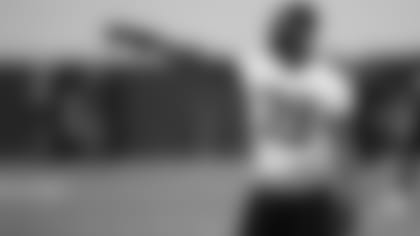 Often starting at the right cornerback spot opposite of Miller, Taveze Calhoun played fairly consistently throughout minicamp. Calhoun spent the 2018 season on the Falcons' practice squad, and it was encouraging to see him play sound fundamentally on the field.
The former Mississippi State corner's biggest challenge will come in training camp, but he made a few good plays on the ball and never looked to be noticeably out of position.
DT Willie Yarbary
Like Crawford, Willie Yarbary's spot on this list was earned during the offensive line-vs.-defensive line portion of Saturday's practice. In his two reps on the interior, Yarbary showed plenty of urgency and a couple of well-placed rush moves to knife into the backfield.
At 6-foot-2 and 285-pound, Yarbary might seem like he's on the smaller size for defensive tackles, but the Falcons actually have a number of players similar in size at that position, including Michael Bennett (6-2, 287) and Jacob Tuioti-Mariner (6-2, 285). Grady Jarrett and Deadrin Senat are actually shorter at 6-foot and 6-1, respectively, but both weigh in at 305. Regardless, Yarbary played with good leverage, quickness and technique during minicamp – which he'll need to do consistently if the undrafted free agent hopes to earn a long-term spot on this roster.
S Parker Baldwin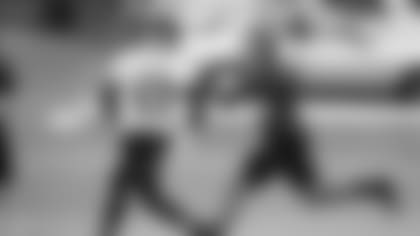 On both days of minicamp, Parker Baldwin was the top guy up at free safety. A former teammate of Damontae Kazee's at San Diego State, Baldwin wasn't tested too often over the weekend, but he also didn't give up any big plays.
While it certainly helps to make some eye-catching plays during times like minicamp and training camp, there's something to be said for consistency. Baldwin was a consistent player in coverage during his time on the field, and that's worth noting. In four years at SDSU, Baldwin picked off six passes and made 254 tackles – 8.5 for a loss.