The Atlanta Falcons will make their 43rd appearance on "Monday Night Football" this week against the New York Giants. And while the Falcons have won only 15 times on this particular national stage, including their last four games, there have been plenty of memorable individual performances.
There are far too many impressive Monday-night showings to list them all here, but I've whittled down the list to five of the games that featured a spectacular (or pair of spectacular) performances. So, let's get to it.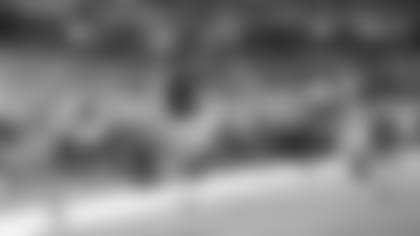 5. Julio Jones – 2015 vs. Philadelphia Eagles
The Dan Quinn Era began on "Monday Night Football," and Julio Jones put on a show. The Falcons' All-Pro receiver caught nine passes for 141 yards and a pair of touchdowns to lead all players. It was the type of dominant performance Falcons fans have come to expect from Jones, and he played a major role in Atlanta's 26-24 victory.
That Eagles game kicked off a career season for Jones, in which he caught 136 passes for 1,871 yards – both career highs – and eight touchdowns. Jones' 1,871 yards in 2015 are the second-most in a single season by a receiver in NFL history.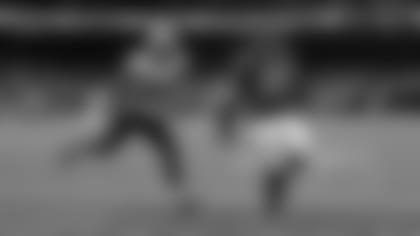 4. Devonta Freeman and Tevin Coleman – 2016 vs. New Orleans Saints
The Falcons-Saints rivalry has become a primetime staple for the NFL over the last decade, and Atlanta's 45-32 win in New Orleans in 2016 certainly lived up to the standard these two teams have set. There were several great performances in this game, including Deion Jones and his 90-yard pick-six, but Devonta Freeman and Tevin Coleman were the stand-out players.
Freeman gained 152 rushing yards on just 14 carries, an average of over 10 yards per carry, and he caught five passes for 55 yards and a touchdown. Freeman's 207 yards from scrimmage set a career high.
Coleman was a versatile weapon for the Falcons gaining 42 yards on the ground and 47 yards as a receiver. The Saints also couldn't keep Coleman out of the end zone, as he led all players with three touchdowns in the game.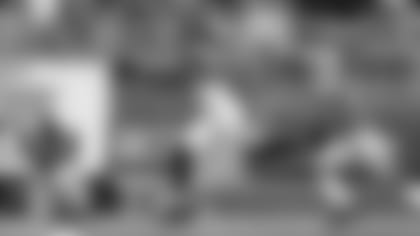 3. Matt Ryan and Roddy White – 2012 vs. Detroit Lions
Although played on a Saturday, this Dec. 22 matchup between the Falcons and Lions was the final "Monday Night Football" broadcast of the 2012 season, and it was a statement win for Atlanta. The Falcons entered the game at 12-2 and looking to lock up the No. 1 seed in the playoffs with a victory against the Lions, which they achieved with a 31-18 win.
As they did so often that season, Matt Ryan and Roddy White led the way in the victory. Ryan completed 23 of his 32 passes for 279 yards and four touchdowns. His quarterback rating of 142.6 was just over 15 points away from perfect. White caught eight of Ryan's passes for 153 yards – his second-highest total of the season – and a pair of touchdowns.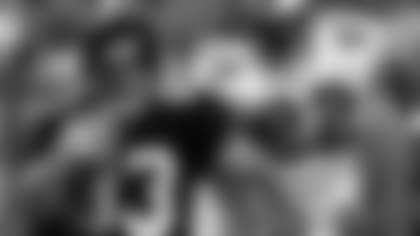 2. Chris Chandler and Tim Dwight – 1999 vs. San Francisco 49ers
Fresh off their Super Bowl berth after the 1998 season, the Falcons didn't have the follow-up year they wanted. But they ended their season on a positive note by beating their division rival, the San Francisco 49ers, 34-29 on "Monday Night Football." In that game, Chris Chandler and Tim Dwight had a night to remember.
In a classic duel against 49ers quarterback Jeff Garcia, Chandler threw for 306 yards and three touchdowns in the victory. Many of his passes went Dwight's way, and the receiver finished with seven catches for 162 yards and two touchdowns. Dwight wasn't just effective as a receiver, however. A dangerous return man, Dwight scored on a 70-yard punt return with just seconds left before halftime, giving the Falcons a 17-7 lead heading into the half.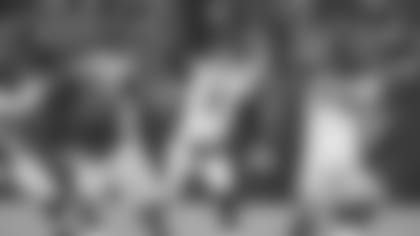 1. Matt Ryan and Julio Jones – 2014 vs. Green Bay Packers
Matt Ryan and Julio Jones have been responsible for some monster performances over the years, and this 2014 game against the Packers got much of the NFL world talking about the Falcons' duo. Although the Falcons ended up on the wrong side of a 43-37 shootout against Aaron Rodgers, who would end up being named the NFL's Most Valuable Player that season, Jones had his best game to date at that time.
Jones caught 11 passes for 259 yards and a touchdown on a snowy night with the temperatures well below freezing, including a long 79-yard gain that helped the Falcons start their second-half rally.
Ryan went toe-to-toe with Rodgers on the road, completing 24 of his 39 passes for 375 yards and four touchdown passes. The Falcons ultimately lost the game, but it was another tremendous showing from Jones and Ryan during a primetime matchup.