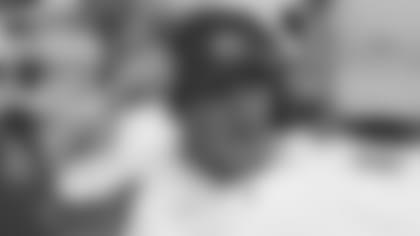 The third winner of the 2016 season is Matt Land of Dalton High School. Land, in his 24th year with the Catamounts, has led Dalton to a 3-0 start and a No. 7 ranking in Class AAAAAA. Land has been a fixture in Dalton, Ga., coaching as an assistant for 17 years before taking over as head coach in 2010 and compiling a 48-23 record to date.
In 2015, Land led the Catamounts to a 9-3 record and a trip to the second round of the state playoffs, in the process winning Region 7-AAAAA Coach of the Year and Dalton Daily Citizen Coach of the Year. Adding Atlanta Falcons Coach of the Week is just the latest in Land's growing list of accolades.
"It's a very big deal," explained Land on winning the award. "It's a big deal to me because it's more indicative of quality and character of your program instead of maybe just success on the scoreboard. Our community has always found great pride in the tradition of Dalton High football and the young men that play it."
Land coaches one of the most prestigious programs in the state, a school that boasts a 622-234-21 record (.721%), 23 region titles and four players that have made it to the NFL.
"The great thing about coaching at Dalton is you're never having to build or recreate a model. I'm really a trustee, a trustee of one of the great high school programs certainly in the state and we feel here, in the country. It's very storied," told Land. "The big thing for me to do is continue a lot of those pillars have been in place since even before I was born. It's things like integrity, commitment and sacrifice and loyalty and hard work."
Those pillars are put to use during Dalton's multiple team projects.
"We have a mentoring program that really we're involved in all the way down from former players who are mentoring current players to current players who will one day mentor future players,'' he said. "It's truly a community giveback."