The NFL has named Booker T. Washington High School Coach Derrick Avery as the recipient of the 2020 NFL Don Shula High School Coach of the Year, the league announced today.
The honor is given to the high school football coach that best represents character, integrity, leadership, dedication to the community, commitment to player protection and on-field success.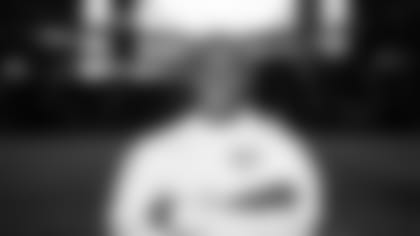 Last fall, Avery led the Booker T. Washington High School Bulldogs to a 7-3 record and a return to the postseason – a four-win improvement over the season prior.
Off the field, Avery was the first local high school coach to partner with the Falcons' player-led social justice committee in the Rise Up & Vote campaign, which focused on voter education and participation. Throughout the fall, he made the initiative a top priority across all sports at Booker T. Washington High School.
Avery ensured all of his players, not just the eligible group working the polls, took part in various social justice conversations and voter education calls. Those who were eligible to volunteer, along with their head coach, spent time learning voting rules and regulations, watching educational videos and speaking with local legislators. On Election Day in November, eligible Booker T. Washington players volunteered at polling precincts throughout metro-Atlanta thanks to Avery's guidance.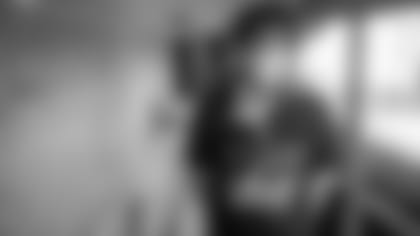 "I love football, I love sports, it comes naturally when you love what you're doing. You never think about the accolades or gifts," Avery said. "It's an honor to be chosen. From out of 400 coaches in Georgia to the 32 outstanding coaches from the clubs, it really is an honor."
"The Atlanta Falcons are thrilled that Coach Avery has been named the 2020 NFL Don Shula High School Coach of the Year," Atlanta Falcons President & CEO Rich McKay said. "This past year, he was instrumental in having his team participate in the Falcons' player-led Social Justice Committee's Rise Up and Vote Campaign and become involved in their community on Atlanta's westside. In addition to leading a successful group of young men on the field, Coach Avery serves as a role model for his players and fellow coaches off the field as well and truly embodies the spirit of this award."
All 32 NFL teams selected a nominee for the award, which was then decided by a panel that features:
Pro Football Hall of Fame President David Baker
Pro Football Hall of Famer and Former Dallas Cowboys Personnel Director Gil Brandt
Pro Football Hall of Fame Coach and current NBC analyst Tony Dungy
Three-time Super Bowl Champion and NFL Legends Youth Advisory Committee Member Willie McGinest, among others.
Avery is the second Atlanta Falcons Coach of the Year to be selected as the Don Shula NFL High School Coach of the Year joining Dalton High School's Matt Land, who earned the award in 2019. With Avery's selection, the Atlanta Falcons have become the first organization to have consecutive nominees selected in the award's history.
In partnership with Nike, as the 2020 Don Shula NFL High School Coach of the Year, Avery and Booker T. Washington High School's football program will receive $30,000. Avery will also be invited to attend Super Bowl LVI in Los Angeles.