The Atlanta Falcons (0-5) will head to Minnesota this weekend to take on the Vikings (1-4) in a matchup between two teams who were expected to compete in the NFC but find themselves in early holes.
Atlanta will take the field for the first time with Raheem Morris as interim head coach, and it will be interesting to see how different the Falcons look under his command. That's a problem for the Vikings to figure out, however. To get a better understand of what Atlanta is up against, I reached out to ESPN's Courtney Cronin (@CourtneyRCronin) and Eric Smith (Eric_L_Smith) of Vikings.com.
After yet another one-point loss, what's the mindset in Minnesota?
Courtney Cronin: The Vikings' 1-4 start, including two losses by one point, has everyone in TCO Performance Center – coaches and players – 'extremely frustrated,' according to wide receiver Adam Thielen. That's not to say that's the attitude Minnesota has been carrying throughout the week, but simply points to the Vikings' belief that they're better than their record shows. There's a lot of talent on this roster, but the defense is dealing a rash of injuries (Danielle Hunter, Anthony Barr, Troy Dye to name a few) and the growing pains that come with a new crop of young corners. Minnesota feels the improvement it has shown week to week has tangible benefits it can see coming to fruition, but with only one win to show from the first five weeks of the season, it's a tough pill to swallow given how close they were to beating teams like Tennessee and Seattle. The silver lining? Two of Minnesota's four losses came to teams that remain undefeated (the aforementioned Titans and Green Bay). It's a sign that this team believes it's close to putting it all together to close out games and keep their playoff hopes alive.
Eric Smith: There's a bit of frustration, and that's expected after the last two losses have been by a single point. The loss in Seattle was especially deflating since they were essentially a yard away from getting the win. But there's also a hunger to get back to work. Yes, the Vikings are 1-4 (with the combined record of their opponents is 16-2), but they have shown flashes in recent weeks. The first two weeks of the season were all over the place, but the team has competed hard in the past three weeks. Unfortunately, they have just one win to show for it. But there are 11 games remaining, and the hope is that the team can have these close games go their way and make a run at the postseason.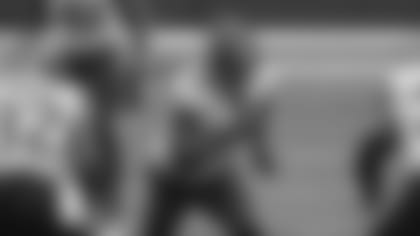 This isn't the defense the Vikings expected to field, but why have they struggled so much thus far?
Cronin: They lost nine players from a year ago, including two starting defensive linemen and their entire group of cornerbacks. Their biggest free-agent acquisition, nose tackle Michael Pierce, opted out of the 2020 season over respiratory concerns. Then Danielle Hunter got hurt in practice on Aug. 14 and hasn't taken the field since. The Vikings traded for defensive end Yannick Ngakoue, who has been terrific so far, but one player can't save an entire front seven or generate the pass rush by himself for the entire game. Their linebacking corps was considered the strength of this defense going into 2020, but injuries have hampered that unit considerably.
This was bound to be a rebuilding year for Mike Zimmer's defense even though it looked like they could sustain a unit that ranked in the top 10-15 in defensive efficiency based on the veterans they had remaining, from Harrison Smith to Eric Kendricks. But the development of this group and how many young players are stepping into roles they've never played before has made this thing trend more slowly towards progress than most expected.
Smith: These are not the 2017 Vikings on defense, as that unit led the league in points and yards per game. Some of the struggles this year can be attributed to offseason roster turnover, as the Vikings saw their top three cornerbacks leave and be replaced by a quartet of young players, including two rookies. The Vikings are also dealing with injuries to key players in Anthony Barr and Danielle Hunter, and have had trouble replacing what was expected of defensive tackle Michael Pierce, who opted out due to COVID. The team still have some veterans such as Harrison Smith and Eric Kendricks, but a young secondary has endured some ups and downs against a slate of strong quarterbacks. They'll be tested once again against the Matt Ryan and the Falcons' array of playmakers.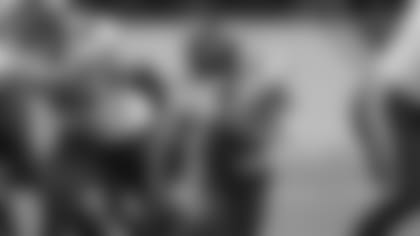 Dalvin Cook has been a star this season, but how serious is his groin injury?
Cronin: The nature of Cook's injury isn't considered major (an adductor strain, per my colleague Adam Schefter), but the Vikings are wisely slow playing this for now. Cook didn't practice on Wednesday or Thursday and with the bye week coming up, it's likely he'll get two weeks to heal his body before the Vikings open the second half of their season in Green Bay in Week 8. In any event, Minnesota is comfortable turning the reins of the run game over to Cook's back-up, Alexander Mattison. "I guess the best compliment I can give 'Matt' is that when Dalvin leaves the game, I don't change my mindset at all," offensive coordinator Gary Kubiak said. "I mean he's a fine, young player, is playing behind a very established player in this league, so he's got a great example in front of him. 'Matt' is a three-down player. He understands pass protections, catches the ball really well, and you guys have seen what he can do, so we're really proud of how he played the other night. I would say everybody expects it from him, because of watching him work, watching him practice and his preparation as a player, and [Kennedy Polamalu] does a really good job with him, so 'Matt' has got a very bright future."
Smith: We'll know more as we find out if he practices this week. To recap, he injured his groin early in the third quarter against the Seahawks and was out for all but one play. He did have an MRI on Monday, which Vikings Head Coach Mike Zimmer said went well. Perhaps the Vikings are cautious with him since the bye week is next week. If Cook doesn't play, the Vikings will lean on Alexander Mattison, who had 100-plus rushing yards in Seattle.
What is the Vikings' view of the Falcons, who are now 0-5?
Cronin: They're not taking them lightly. That's the vibe I got from talking to coaches and players this week about how to prepare for a winless team that is undergoing a major period of transition with coaches taking on new roles on an interim basis. Look at the Texans last week after Bill O'Brien was fired. They won that game against Jacksonville for Romeo Crennel, and it may be the juice they need to salvage what feels like a lost season. I think Minnesota is expecting the same from Atlanta. The scheme might not change all that much under Raheem Morris, but like Vikings' special teams coordinator Marwan Maalouf told me, they have to "be prepared for any and all" from play fakes on offense and on special teams to new formations they may have not seen yet on film.
Smith: Considering the front-office changes Atlanta just made, the Falcons will likely come out with a revamped attitude on Sunday. Nobody likes to see a coach or general manager get fired, so I expect the Falcons to be fired up and want to show they're a better team than their record shows. And as I mentioned above, Atlanta still has plenty of playmakers, including Julio Jones if he returns for this game.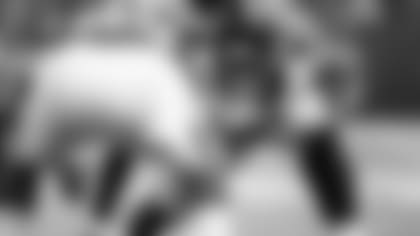 How do the Vikings win this game on Sunday, and how do the Falcons win?
Cronin: Minnesota does exactly what it did against Seattle, except this time it closes out the game on defense and doesn't let the opposing QB go the length of the field in 102 seconds. But even before that happened last Sunday, the Vikings gave up 21 points in 1:53. They can't have those lapses where they fall apart even momentarily because teams will take advantage. The offense looked as good as anyone has seen it last week with Kirk Cousins spreading the ball around, igniting the screen game, utilizing tight end Irv Smith Jr. to open up things for everyone else. That's what has to happen if Minnesota wants to walk away with a win.
The Falcons win this game by getting heavy pressure on Cousins early via Grady Jarrett. Garrett Bradbury struggled against Jarrett in his first game as a rookie last year. If I'm Atlanta, I line Jarrett up over the Vikings' right guard spot, which could either be occupied by Dru Samia or rookie Ezra Cleveland. Cousins hasn't fared well under pressure, and if the Falcons can halt the Vikings' offense from getting into a rhythm and try to improve upon that plus-one turnover differential, they could walk away with their first win of 2020.
Smith: With both offenses having the potential to score in the 30s, and both defenses having up-and-down seasons so far, this one could be a shootout. For the Vikings to win, they will need to keep up their recent offensive surge and play like they did in the first half when they shut out the Seahawks. And if the game is close again late in the fourth quarter, the defense will need to make a play when it's crunch time. For Atlanta, if the trend continues of struggling on defense, they might need to outscore the Vikings, which could be done given Minnesota's own defense struggles, too. This one could come down to whichever team executes late if it's close in the fourth quarter.
Grady Jarrett and the Atlanta Falcons began preparing for their Week 6 match up against the Minnesota Vikings. Take a look at the best images from practice in this gallery, presented by Quikrete.