Editor's note: Archer's Take is a weekly series in which Falcons analyst Dave Archer provides insight and analysis of each Falcons game.
Matt Ryan, quarterback and scholar
Matt Ryan has an elite ability to do a complex math problem in his head on the fly. To know before Julio Jones makes a break that he is going to come out at a certain angle, and that I've got to put enough touch on the ball to give him the opportunity to find the ball once he turns his head around. And to be able to factor into the equation how much air needs to be put under the ball to keep it out of harm's way for a defender to go get it, yet give Jones the opportunity to go catch it. If you can boil the intricacies of that down for just one throw, which he did a number of times, there's just not many guys that can do that. And he can.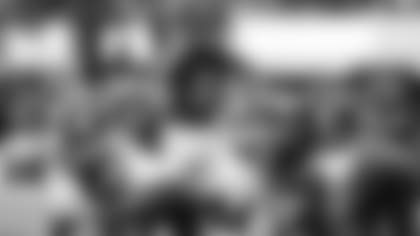 With the game on the line, and missing two targets, Matt Ryan delivered
The beauty of Matt Ryan as a teammate is that he trusts everybody around him. That showed on the Falcons' final two drives when Matt Ryan went eight-for-nine passing without Mohamed Sanu or Calvin Ridley in the game. If I step into the huddle as a receiver, and I'm not Julio Jones, or Sanu or Ridley, I still know that No. 2 believes in what I can do. Matt Ryan exudes that, he gives you that feeling. That's leadership. And he gives guys opportunities, he doesn't shy away from them. Justin Hardy hasn't been in the game much? He still gets the ball to Justin Hardy. Marvin Hall is coming into the game? He gets the ball to Marvin Hall. His ability to believe in guys and give them an opportunity speaks volumes.
When you go eight-for-nine passing and you don't have Sanu or Ridley on the field, then you need other guys to step up. How about Russell Gage coming in out of nowhere? The guy runs down on punts. He comes in, he knows where to line up, he motions across like he's supposed to, and he's the featured guy on a play because they're going to run a pick play and get him the ball in the flat with Justin Hardy making the key block, and Gage steps through for the first down. That's incredible and it really speaks to those guys as well.
Austin Hooper is emerging right on schedule
I think Austin Hooper's work in the offseason, and taking some of the criticism to heart and asking "how can I be better?" is paying dividends for the Falcons. So has the time that he's spent with Matt Ryan over the last two seasons. This is a guy who was basically sitting on Matt's front steps when he would come out to get his morning paper and asking "can we go throw the ball?" He went wherever Matt was this offseason and worked with him and you can see it paying off this season. Today he made contested catches with guys draped all over him, and catches in the open field and then made something happen with the ball in his hands. He's now got 17 catches in the past two games. He's becoming the guy the Falcons hoped he would, and frankly it's happening right on time. It's his third year, this is when it's supposed to blossom for him, and it is.
Matt trusts him to make key catches, and there were a number of plays in this game that were designed to get Hooper isolated. That's Tony Gonzalez-type stuff. They'll put three receivers to the field, and line Hooper up with a nasty split three yards from the tackle. The Falcons were isolating him and trying to create something for him. So now, if I'm Steve Sarkisian and I've got Julio, Sanu, Ridley and now a tight end that I like to get into one-on-one matchups. Sarkisian did that a number of times today, and Austin Hooper answered the call every time.
Sanu, Ridley, Hooper now forcing defenses to open opportunities for Julio Jones
They tried everything to cover Julio today. They tried to cover him in man, they tried to cover him with a safety over the top, they tried to bracket him from the inside with a defender waiting on him when he came across the field. It's just his greatness. He's a great player, and they didn't have any answers.
But you would always talk about the presence of Jones on the field creating opportunities for other players. Well, this year you've got Sanu playing at a high level, and the emergence of Ridley and Hooper. Now, as a defense, what are you going to do? Can you continue to roll your coverage to Jones and dedicate three players to him? You're going to get killed if you do that. You've got to take your chances to stop the other guys, and when you take your chances, Julio is going to get you for 10 catches and 145 yards.
This year, the threat of other Falcons targets are creating opportunities for Julio Jones.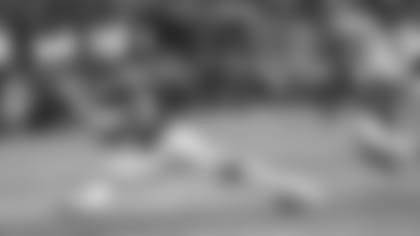 Effort level is creating just enough opportunities on defense to win
Number one, they're playing hard. You've got a lot of guys that aren't the typical starters. But the guys that are playing are playing as hard as they can. They'll continue to work on getting lined up correctly on a consistent basis, but because they're playing hard they are creating opportunities. So now, Jameis Winston doesn't have his receiver down in the red zone wide open because Duke Riley is playing hard. So now, Winston has to try to fit the ball into a tight window because Riley's effort has him in the face of Chris Godwin. Winston forces the ball in there, hits Riley in the back of the helmet and here come two other guys that are playing hard, Damontae Kazee and Brian Poole. You end up with a takeaway in the end zone largely due to the effort level.
I think that's what they're going to have be for a while as a defense. They may not shut anyone out, and it may be a struggle to keep teams in that 20-point range, but they're going to create plays because they play hard as a group. And they've got some guys, including Kazee, that have good ball skills.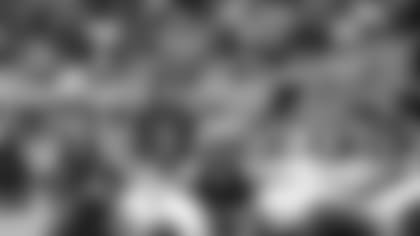 Dan Quinn's trust in Matt Bryant led him to roll the dice
On the Falcons' final drive, I think there is a chance the Falcons would have gone for it if it was fourth-and-1. I think Dan Quinn might have tried to go for it to win if they could have cut the distance on the third-down play. But when the third-down run went nowhere, making it fourth-and-2, that helped make the decision for coach Quinn not to go for it.
I'll admit, I was surprised to see them bring in Matt Bryant for the 57-yard attempt. But that's one of the things you've got to know about Dan Quinn. He trusts his guys to go out and make the play, and Matt Bryant is one of those guys. He sent the guy out to kick a 57-yard field goal, and if he misses Tampa would get the ball at the 47-yard line, essentially one completion away from being in field goal range to win the game. But he trusts that guy to go do that. It's just a belief in Matt Bryant. And how good is Matt Bryant? It doesn't get any better than that.
Falcons learned from last week's pass protection issues, made fixes this week
The pass blocking was much better this week. I thought there was a sense of urgency by the guys up front, and it helped. We talked last week about the problems the Steelers caused with the slot blitz, and that this is copycat league. And it came this week. But the Falcons knew it was coming and had an answer for it.
Positive momentum was needed, and the Falcons got it
They needed to find some way to turn things around from a momentum standpoint. Momentum is real, and you feel it. When you come to practice after you've lost a few, that begins to add up. As much as you try to stay resilient and just focus on the week ahead, you can feel it. This win pushes that feeling out. All of a sudden you're 2-1 in the division, you've found a way to climb back in, and you're in a conference where most of the teams are .500 or less.
This was a big win to turn the momentum. You've got some young players that are playing for the first time in a big role, and they hadn't had success yet. Now they get a win, and that feels a lot different. I don't care what the score is, that feels different.