Welcome to Straight from the 'Beek! The guys in the Red and Black are coming off their first win in a month – a 34-29 win over the Bucs – and you've got plenty to say, including some questions. So, let's get right to them. Just remember that al opinions here are mine unless otherwise noted.
Reginald from Atlanta, GA
Hi, Beek. Why is the Falcons' third-quarter production mostly null and void?
Matt: Guys, the Falcons just won for the second time this season and it was against a divisional foe that beat the Saints, Eagles and only lost by three to the Steelers – and you want to criticize the third quarter production? I mean, the Bucs outscored the Falcons 3-0 in the third, but the Falcons won the game. And if you take out the Steelers game, the Falcons have scored the same amount of points as their opponents in the third quarter this season: 17. Pittsburgh, however, outscored Atlanta 14-0.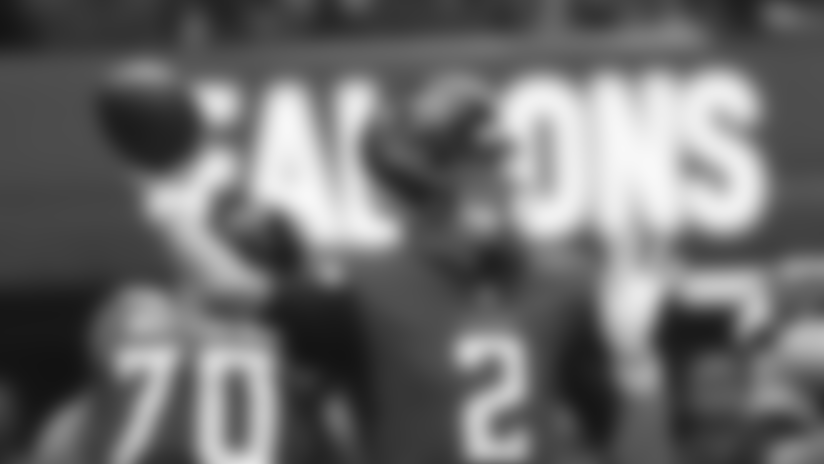 Kevin from Sierra Madre, CA
Hello, Beek. The good news is that our Falcons won and got out of a three-game losing streak. Though the bad news is that we surrendered over 500 yards on defense and have now done that twice in the same year. That has not been done to since 1966 since we started in the NFL. We really need to focus on who to add on defense next year or hope we can score big in free agency. Matt Ryan cannot keep carrying this team in shootout after shootout. Though I am very grateful we have No. 2 on our side. He is going to break Drew Brees' record one of these days I hope. RISE UP FALCONS!
Matt: Hi, Kevin. Do me a favor and look at these points totals from nine teams below:
Buccaneers – 31
Raiders – 28
Saints – 32
Panthers – 33
Broncos – 16
Seahawks – 26
Chargers – 33
Packers – 32
Buccaneers – 28
Those were the Falcons' first nine opponents in 2016 and that's how many points Atlanta's defense surrendered in those games. I don't know what the percentages are, to be honest, but anytime a team scores more than 21 points in the NFL, I'd like to think their chances for success are pretty good. The Falcons' record through those nine games was 6-3, meaning they were in a lot of shootouts and won the majority of them. The difference this year is that they haven't been on the winning end of those shootouts – and you could point to a number of reasons why, beginning with the injuries. The squeaked by the Packers in Week 8 that year – 33-32 – and avoided what would have been a three-game losing streak, by the way. Sound familiar? The 10th game, for what it's worth, was a 24-15 loss to the Eagles, so the Falcons were 6-4 at one point. They split their next two games and were 7-5 … and somehow managed to advance to the Super Bowl. Let's see how this thing shakes out, OK?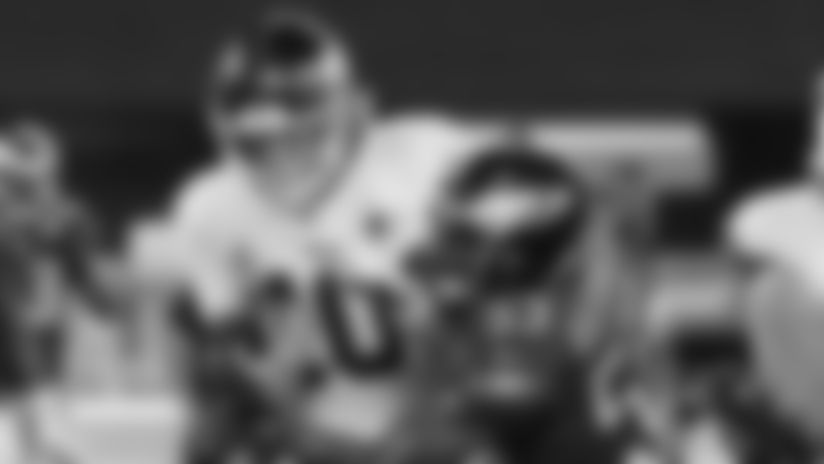 Jerry from Statesboro, GA
Hey, Beek. Great article yesterday. Everything is still on the table. Heck, we're 2-1 in the South division. That's what the fans need to focus on right now. I felt like it was going to be a blowout early, but then Ridley got hurt. By the way, I think he's going to blow your predictions for his stats this year off the map. At times our defense looked improved. But who cares if we won. I just realized something that you could show the Matt Ryan haters. Look at his TD to interception ratio for the last four games and ask them to explain how it is Matt Ryan's fault for the losses. My question is, should we change anything next week with Ridley and Sanu banged up? On defense, should we blitz with Brian Poole against the Giants being that Eli Manning struggles against the blitz at times?
Matt: It's funny, Jerry, but I haven't received any anti-Matt Ryan emails in quite some time. Is it because he's playing lights out, isn't washed up and is playing at an elite level? Not sure, just a thought. In his last four games, Ryan has completed 86 of 115 passes for 1,147 yards and 11 touchdowns and zero interceptions. Ryan has thrown a couple of picks in 2018 – one in each of the first two games of the season. Remember how many times I've been called a Matt Ryan apologist? That stuff doesn't bother me, but I do think it's kind of funny and befuddling at the same time. As far as Calvin Ridley and Mohamed Sanu go, let's see what the injury report is this week before we start jumping to any conclusions. Regarding the defense, yes, I think it's imperative to get some pressure on Eli Manning because he will react and force some throws when he's under duress. Thanks for writing in, Jerry.
John from Vermillion, SD
Hey Beek, some game!! Well, I was the first person to write in before the Steelers game that after that game we had the potential to rattle off five straight. I still feel that way and I see that you and probably many fans have taken the cheese on that. The problem is that is the wrong mantra and almost wish I never said it. On Monday night the Giants might knock us on our (expletive) if we think that way. We have the potential to make the playoffs but only if we think one game at a time. If we take that mantra although less sexy we can help everybody RISE UP! We can beat the Giants if we RISE UP!
Matt: Hey, John. No one took the so-called cheese because that's the only thing the Falcons can do in order to turn around their season. What's the alternative during a three-game skid? As I've said since I started this mailbag, these coaches and players will never look beyond the next opponent – and they're not going to start now. So much can change in the NFL from week to week – in the standings and in the injury reports. It's pointless to look too far down the road, but we can as fans (plus, it's fun to debate). One of my objectives here is to stick to the logic and that sometimes means pointing out how the season isn't over (when nearly every email and letter I receive is from a fan saying we need to throw in the towel, trade this player, cut that player or fire that coach). So, yes, I point out things like how 1-4 is not a death sentence and that 10 teams since 1978 have gone on to the postseason. The reality is that the margin of error is so small when teams start that way the Falcons have. But what if the Falcons were 4-2 right now instead of 2-4 and then lost three straight? Or what if the Falcons were 10-3 but lost their final three games? Would fans react the same? Probably not because it's only natural to expect more losses as the season progresses because this league is competitive and balanced. The win over the Bucs was huge because it got this team pointed in the right direction. But it doesn't mean as much if they can't string some wins together. I strongly recommend you read this when you have a minute.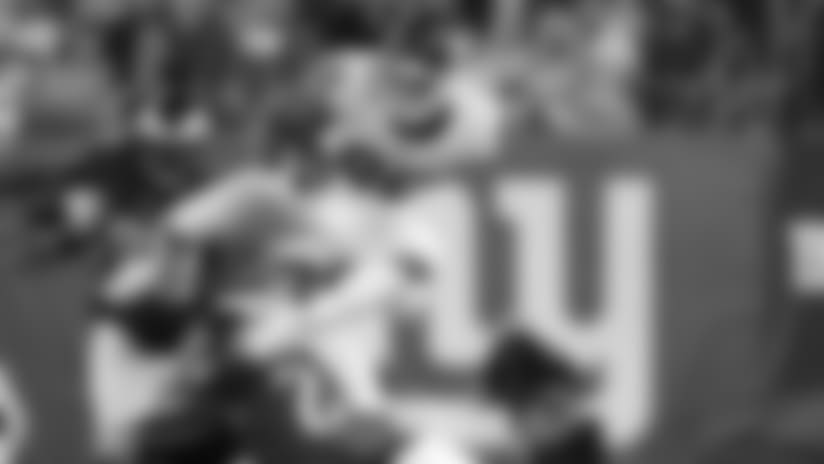 Danish from Princeton, NJ
Hey Beek, hope you're doing great and reveling in this intense and a much-needed win! How about the Matts on our team, both coming through big time! It was an amazing win. It's my first letter this season but I've been keeping up with your good work and the podcast is dynamite! So now to my question. Although there was improvement in our defense this week, it was obviously nowhere near perfect or even up to the mark. With that said, what does our defense need to do to curtail the threat Saquon Barkley brings? The way we're tackling and the way Barkley breaks tackles, I'm really afraid. Also, looking around the league, the two teams we're going to be playing in the next few weeks put out some great wins today, especially the Cowboys against a stout Jags defense. Do you think we can stop them and is their defense weak enough that our offense can dictate the way they have been? Oh, not to mention the offensive injuries we saw today. If you haven't noticed, I'm extremely nervous with everything right now.
Matt: Hi, Danish. It's always good to hear people are enjoying SFTB – it's for the fans, after all – and I'm stoked you like the new podcast. I'll be sure to pass on the word. Look, all teams can do is focus on one opponent at a time because so much changes in this league on a weekly basis. And I'm not just talking about the unpredictable wins and losses, but the injuries as well. It's an extremely physical sport and injuries are a part of the game. Seasons turn on them, at times. That all said, you're right, the Giants are up next and Saquon Barkley appears to be as good as advertised. We're only six games into his young career, but he looks like a generational talent – a name we might be talking about for the next 10 years or possibly longer. But let's hold on to the crown and keep the gold coat in moth balls until we get into his fourth or fifth year as a pro. The No. 1 priority for ever defense every single week is always the same: stop the run. And the Falcons will come into their "Monday Night Football" showdown with the Giants planning to do just that. They'll have to play disciplined football, know their gap assignments, take the right angles and tackle well. And even if teams do that Barkley can't hurt you because he can cut back and hit another gear concurrently. The Falcons will need to swarm to the ball and gang tackle. Don't forget that the Giants also have some pretty good receivers in Odell Beckham and Sterling Shepard, too. They'll be a challenge to contain. I'm not going to talk about the Cowboys right now … that's a month away. Thanks for writing in, Danish.