FLOWERY BRANCH, Ga. — The Atlanta Falcons are a quarter-ish way through their 2023 season, and the first quarter has revealed a sore point for their offense.
Through four games, and therefore four opening drives, the Falcons have failed to put any points on the board with its first offensive attack. The unit has gone three-and-out three times. The only time it picked up a fresh set of downs, quarterback Desmond Ridder was intercepted immediately afterward, so the drive still only consisted of three plays.
Starting slow surely factors into why the Falcons are 2-2 heading into Week 5, and it's a habit Atlanta wants to kick before hosting the Houston Texans on Sunday (1 p.m. ET, FOX) at Mercedes-Benz Stadium.
"Everybody has butterflies when you start the game off, but that's what will help us separate, like if we can start a game quickly," Falcons wide receiver Mack Hollins said. "We're still in games. ... But it's hey, how can we start a game the right way? How can we go and score seven points on the first drive and let the defense breathe a little bit? Like all right, now let's play defense, now let's get a stop, now the offense is back and now let's start stacking."
Below is a complete look at the Falcons' first offensive drive in each game: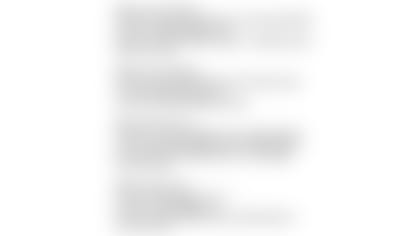 In total, Atlanta has had 12 opening-drive plays for a total of 27 net yards and a first down.
Ridder has completed five of his seven passes for 19 yards and an interception. He actually caught one of those passes, but otherwise, wide receiver Drake London and running backs Tyler Allgeier and Bijan Robinson (two) have recorded receptions. Wide receiver Mack Hollins missed his sole target.
Robinson (three) and Allgeier (one) have combined for four carries. Ridder has been sacked once.
"You're looking for answers, and you need solutions," Falcons head coach Arthur Smith said. "So, yeah, you try different things. Sometimes it's a fine line to try to do too many different things."
Last weekend was the first time the Falcons did not throw the ball with their first play of the game. Robinson carried it instead but ultimately lost a yard. And, two plays later, the offense was still a yard short of moving the chains. Atlanta had to punt from its own red zone.
"It's not ideal," Smith said. "There's some things you get hesitant on and then all of a sudden you also try to force things, and neither result is good for you."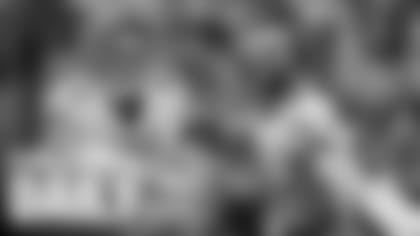 Starting fast is proven to lead to success.
There are two NFL teams still undefeated: the Philadelphia Eagles and San Francisco 49ers.
The Eagles' four opening drives have finished as such: field goal, field goal, turnover on downs and touchdown. The 49ers' go like this: touchdown, touchdown, field goal and touchdown.
Neither the Eagles nor the 49ers have been trailing on the scoreboard after 15 minutes of work. The Falcons cannot say the same. Atlanta was tied scoreless, up by a field goal, down by a field goal and down by a touchdown in each of their games.
"Obviously we got to do a better job," Smith said. "Starts with me jump starting up the offense early."
The issue goes beyond just being able to make it into the end zone at the earliest opportunity. The Falcons offense in general is just not producing as well in the first quarter as it is the other three.
Take a look at the numbers.
Table inside Article

| Game | Q1 Score | Final Score | Q1 Yards | Q2-Q4 Yards | Q2-Q4 Average | Total Yards |
| --- | --- | --- | --- | --- | --- | --- |
| Week 1: ATL vs. CAR | 0-0, ALL | 24-10, ATL | 53 | 168 | 56 | 221 |
| Week 2: ATL vs. GRB | 3-0, ATL | 25-24, ATL | 87 | 359 | 120 | 446 |
| Week 3: ATL @ DET | 3-0, DET | 20-6, DET | 44 | 139 | 46 | 183 |
| Week 4: ATL @ JAX | 7-0, JAX | 23-7, JAX | 5 | 282 | 94 | 287 |
Overall, the Falcons are averaging 284.25 offensive yards per game. That should then average out to 71.06 yards per quarter. Clearly, that's not the case.
Each game has its own ebbs and flows, so it'll never be as simple as compiling an average like that. The key, though, is reaching some sort of a rhythm as an offense. And that is where the Falcons have struggled so far. Their yardage totals have fluctuated each week — 281, 224, 358 and 300 from Weeks 1 through 4 in order. And when broken down into passing and rushing — 91 and 130, 235 and 211, 139 and 44, then 160 and 127, all respectively — that lack of consistency is even more evident.
"It's just one little thing here and there on each of those plays — whether it's at the start of the game or whether it's along in the middle of the game, whatever it may be — that is keeping us from keeping that momentum going," Ridder said. "For us, it's about executing every single play. It's about all 11 guys on the field doing their job and doing it to the fullest. And making sure that when we go out there, we're playing as all 11 and not just 10."