The story of the Atlanta Falcons' 2019 season is well known at this point, but the team's early struggles and late-year success brought about an interesting debate among those invested in the team.
It's not a debate specific to the Falcons. In fact, it's likely among the more common topics discussed by fans around the NFL, and it centers around two distinct paths for a team to take once losses begin to pile up. The first path is for a struggling team to continue to bottom out in an effort to earn the highest possible draft pick. The second is for that team to seek wins at every opportunity to generate momentum heading into the offseason.
Let's forget this notion of tanking
Let me first point out that while "tanking" has become a common practice in the NBA, that's not something NFL players and coaches would ever purposefully do. NFL careers are already short enough as it is without wasting seasons, and the game is too physical for a player to safely give anything less than 100 percent.
Consider the Miami Dolphins as a case study in the attitude teams take towards tanking. Entering the season, the Dolphins were believed to be the team most likely to lose on purpose to earn the No. 1 pick in the NFL Draft and select Alabama quarterback Tua Tagovailoa. They offloaded players like Laremy Tunsil and Minkah Fitzpatrick early in the season, further cementing that belief. And then what happened? The Dolphins finished with a 5-11 record – greatly outperforming expectations – and coach Brian Flores has garnered some Coach of the Year support.
So, teams aren't ever going to willingly tank. But that's not a compelling answer for those asking whether or not they should. Let's take a look at what history has to say on the matter.
How valuable is a top draft pick?
Entering their Week 9 bye, the Falcons had a 1-7 record, which was tied for the third-worst in the league. At the very least, Atlanta looked poised for a top-10 pick and possibly a top-five pick. After a 6-2 finish, the Falcons are slotted to pick at No. 16.
Based on the past 20 NFL Drafts, that change could have an impact on the team's ability to land an elite player but not by as much as you might think.
Since the 2000 NFL Draft, there have been 151 Pro Bowlers drafted within the top-15 picks – an average of 7.55 per year. For picks 16-32, the number of Pro Bowlers selected is 97 – an average of 4.85 per year. So, about three more Pro Bowlers come from the first half of the draft than the second half, but there are still roughly five Pro Bowlers to be found after the first 15 picks.
It's also easy to expect there is greater risk involved for teams further down in the draft, but, again, not as much as might be initially thought.
Over the last two decades, teams picking in the first 15 picks have missed on a player 65 times or about 3.25 times per draft. After those 15 picks, teams have missed on a player 98 times or about 4.9 times per draft.
For the purposes of this article, I've defined a "miss" for a team as a player selected in the first round who did not reach the Pro Bowl at least once and did not become a reliable starter for the team who selected him, even if the reason for that was an injury.
Teams are a bit more likely to miss on a pick once higher quality players are off the board, but that is also likely too simplistic. Teams picking later in the draft are, by the nature of the draft order, better and therefore may be less reliant on their draft picks.
Regardless of where teams pick in the first round there is often talent available. It's up to the team to make the right selection. For example, given where the Falcons are slotted right now, here are some of the notable players taken at No. 16 in the NFL Draft since 2000:
2000 – LB Julian Peterson (1x All-Pro, 5x Pro Bowler)
2003 – S Troy Polamalu (4x All-Pro, 8x Pro Bowler)
2004 – G Shawn Andrews (1x All-Pro, 2x Pro Bowler)
2008 – DB Dominique Rodgers-Cromartie (2x Pro Bowler)
2011 – DE Ryan Kerrigan (4x Pro Bowler)
2014 – G Zack Martin (3x All-Pro, 6x Pro Bowler)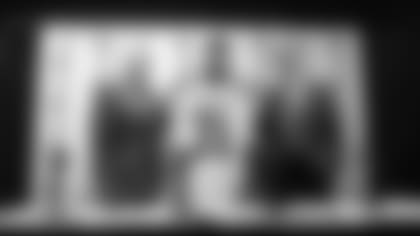 And the list above fails to include the players who were still on the board at the time the team with the No. 16 pick was selecting. Some of the best players in the NFL were taken in the back half of the first round, including:
2000 – RB Shaun Alexander (No. 19 pick)
2002 – S Ed Reed (No. 24 pick)
2003 – TE Dallas Clark (No. 24 pick), DB Nnamdi Asomugha (No. 31 pick)
2005 – QB Aaron Rodgers (No. 24 pick)
2008 – DB Aqib Talib (No. 20 pick), RB Chris Johnson (No. 24 pick)
2009 – C Alex Mack (No. 21 pick), LB Clay Matthews (No. 26 pick)
2011 – DE Cameron Jordan (No. 24 pick)
2012 – DE Melvin Ingram (No. 18 pick), DE Chandler Jones (No. 21 pick)
2013 – WR DeAndre Hopkins (No. 27 pick)
2016 – S Keanu Neal (No. 17 pick)
2018 – S Derwin James (No. 17 pick), LB Leighton Vander Esch (No. 19 pick)
It's also important to note that not all draft classes are equally filled with the same level of talent. The 2011 draft was loaded with players like Cam Newton, Von Miller, J.J. Watt and Julio Jones. Similarly, the 2007 draft had a lot of talent and depth, including players like Patrick Willis, Darrelle Revis, Joe Staley and Greg Olsen. Other drafts, like those in 2009 or 2015, didn't produce the same number of star players.
It's true that teams picking near the top of the draft will have the first crack at players like Chase Young or Joe Burrow – two of the most highly touted prospects in this year's class. But history has shown us that there are some truly elite players who go later in the first round.
Mock drafts are a reflection of what a player has accomplished in college as well as some projection of what he can become, but nobody truly knows how a career will turn out. At the end of the day, it's up to the team to make the correct selection, regardless of where they are picking.
Can late-season momentum carry over to the next year?
Due to some corrections and changes made at the bye week, the Falcons ended the 2019 season looking like a very different team from the one that started it. The question now is whether or not they will continue to play like the unit that finished on a 6-2 run at the start of the 2020 season?
There's obviously a lot that will change in the coming months with free agency and the draft, but the coaching staff will remain mostly intact and the Falcons will still have many of their primary core pieces returning. With the help of Pro Football Reference, I again looked at history to see if there is any pattern of late-year success carrying over to the next season.
Since the league expanded to a 16-game regular-season schedule in 1978, 80 teams have started a season with a 1-7 record. The average finish of those 80 teams is 4-12, so, not great. But, excluding the 2019 Jets and Falcons, who each finished with a 7-9 record, 11 of the teams that started 1-7 finished the year with at least six wins, signaling a dramatic end-of-year turnaround.
To get a slightly bigger sample size, I also looked at teams who started the year with a 2-6 record and ended the season with at least seven wins. Excluding the 2019 Broncos and Buccaneers, there are 25 teams that match that criteria. So that gives us a sample of 36 teams since the league's merger with similar turnarounds to what the Falcons accomplished this season.
However, just because their seasons resembled one another's doesn't mean the rest of the factors match up. For instance, a team having that turnaround in a coach's first season would have a notably different vibe to it than one with a veteran coach. Quinn just completed his fifth season with the Falcons, so that was something I looked at with each of those 36 teams. Similarly, Quinn's staff technically has one coordinator change with Raheem Morris officially taking on the defensive coordinator role, but that wasn't a major shakeup, so I looked for coaching stability among those teams entering their next seasons as well.
Given that criteria, there were eight teams I thought worth comparing to the situation in which the Falcons presently find themselves:
Started 1-7 and finished with a 6-9 record
Won 5 of their last 7 games
John Robinson's fifth season coaching the Rams
Started the 1988 season with a 4-0 record and finished 10-6 with a playoff berth
Started 1-7 and finished with a 6-10 record
Won 6 of last 8 games
Norv Turner's fifth season coaching the Redskins
Started the 1999 season with a 3-1 record and finished 10-6 with a playoff berth
Started 2-6 and finished with a 7-9 record
Won 5 of final 8 games
Mike Holmgren's fourth season coaching the Seahawks
Started the 2003 season with a 3-1 record and finished 10-6 with a playoff berth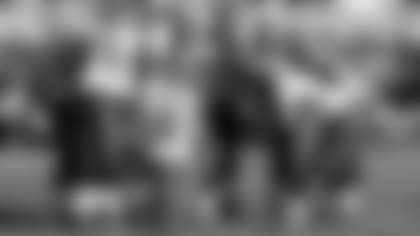 Started 1-7 and finished with a 7-9 record
Won 6 of their last 8 games
John Fox's third season coaching the Panthers
Started the 2005 season with a 2-2 record and finished 11-5 with a playoff berth
Started 2-6 and finished with an 8-8 record
Won 6 of their last 8 games
Jeff Fisher's 13th season coaching the Titans
Started the 2007 season with a 3-1 record and finished 10-6 with a playoff berth
Started 2-6 and finished with a 7-9 record
Won 5 of their last 8 games
Marvin Lewis's fifth season coaching the Bengals
Started the 2008 season with an 0-4 record and finished 4-11-1
Started 2-6 and finished with an 8-8 record
Won 6 of their last 8 games
Ken Whisenhunt's fifth season coaching the Cardinals
Started the 2012 season with a 4-0 record and finished 5-11
Started 2-6 and finished with an 8-8 record
Won 6 of their last 8 games
Mike Tomlin's seventh season coaching the Steelers
Started the 2014 season with a 2-2 record and finished 11-5 with a playoff berth
Of the eight teams, six of them made the playoffs and five of them started the next year with a winning record through their first four games. Now, there are obviously other factors that aren't accounted for in that list such as major roster moves or other changes within an organization, but the teams who were most similar to the 2019 Falcons did show some bounce-back the following season.
Ultimately, history is not a precursor for what will happen in the future; it can just provide a reference for what others in similar situations were able to accomplish. The 2018 Falcons finished the season on a three-game win streak only to start the 2019 season 1-7. But Atlanta's 6-2 record in the final eight games is different than it's 3-5 stretch during it's final eight games in 2018, so perhaps this run will have more of an impact. Nevertheless, it's up to the Falcons to fight their way back into playoff relevance after a disappointing season, but, hey, at least we know it's been done before.
And the answer is …
So, is it better for a team to finish on a hot streak or seek a higher pick in the draft? The answer to that is really based more on the situations with particular teams or a particular draft class, which isn't a satisfying answer, I know. But some drafts are deeper than others or players may slide down draft boards for reasons nobody is able to predict beforehand, just ask Laremy Tunsil.
Similarly, a team's success the next season has as much to do with how they handle that offseason and the corrections they make as anything else.
The Falcons ended the year as hot as anyone, and if they are able to hit on their pick in the draft, which history indicates is certainly possible, even at the No. 16 pick, they could make things interesting in 2020.