Russell Wilson is in the midst of an MVP-caliber season for the 5-2 Seattle Seahawks, and he'll next face a Falcons defense that has allowed some big games to opposing quarterbacks this year.
Atlanta's pass defense is 31st in DVOA (Defense-adjusted Value Over Average), according to Football Outsiders, and the Falcons are allowing an average of 274 yards through the air, which is fifth-most per game. The average quarterback rating for opposing quarterbacks during Atlanta's current five-game losing streak is 126.8. For perspective on that number, a perfect quarterback rating is 158.3.
Wilson, meanwhile, has been better than any of the quarterbacks the Falcons faced during that stretch with a quarterback rating of 114.1 through the first seven games, which is just .2 points off of the league lead. Wilson's 15 touchdowns tie him with Patrick Mahomes for the most in the NFL, and he's thrown just one interception, which is the second-fewest among qualified quarterbacks.
All of the stats above are meant to provide context for the upcoming matchup between the Falcons and the Seahawks, but there is much more to consider in the lead up to this game. Atlanta and Seattle are two teams intimately familiar with each other, having played three times in the past three years. Considering Dan Quinn's history in Seattle, there may not be an opposing coach and quarterback outside of the division the Falcons have more knowledge of.
"I think it always starts with Russell on the offensive side," Quinn said. "He's done a fantastic job of taking care of the ball this year, even stronger than most years. He's got a mindset to do that anyway, but I thought his ability to improvise plays on the run is really strong, and their offense has a very good awareness of how to do that."
The Falcons have played a slew of mobile quarterbacks this season, including Deshaun Watson, Marcus Mariota and Kyler Murray. Wilson certainly fits that bill, and his mobility could present problems for an Atlanta pass rush that has not recorded a sack over the last four games.
But, again, there is a history between these two teams to provide us with perhaps more context for the present. Despite – or possibly because of – Wilson's mobility, the Falcons have sacked him 10 times in the five games he's played against Atlanta throughout his career. Three of those sacks came prior to Quinn's arrival in 2015, highlighting the recent success the team has had in sacking Wilson.
Wilson is 2-3 in his career against the Falcons with his last win coming in Week 6 of the 2016 season. Since that game, a tight 26-24 slugfest, Atlanta has won three straight against the Seahawks, including a 34-31 victory in Seattle in 2017.
Here are Wilson's stats in the five games he's played against the Falcons, separated by regular season and playoff games, courtesy of Pro Football Reference: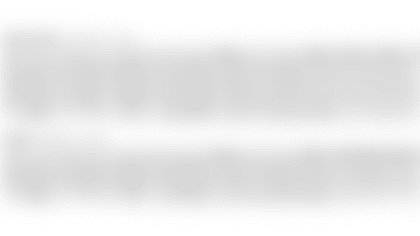 In his last two regular-season games against the Falcons, Wilson has thrown two touchdowns and run for another score, but he's also turned the ball over three times and been sacked four times. His average quarterback rating of 86.7 in those two games is the second-lowest average among all NFL teams he's played twice in his career, which is 18 of the league's 32 teams. It's the recent two regular-season games that I've chosen to focus on, because the two teams were vastly different in 2013.
But it's also important to note that while there are some players on each of these teams who played in those last two regular-season games, and the game in the 2016 playoffs, the Falcons are in a much different spot this season.
There's a saying in the investment community that past performance is no guarantee of future results, and that should be taken into account here as well. Nothing the Falcons have done previously against Wilson will matter once these two teams take the field on Sunday in Mercedes-Benz Stadium, but since Quinn's arrival they have shown a measure of success in at least creating sacks and forcing turnovers.
Wilson appears to have taken his game to another level this season, however, while the Falcons are searching for answers as new questions about this team continue to emerge each week. The familiarity between these two teams and, more specifically, Quinn, Wilson and Seattle coach Pete Carroll may even the playing field a bit, though, and allow Atlanta to find some of those answers.