Even Packers quarterback Aaron Rodgers expects it to be rocking.
The Falcons will play their first regular-season home game in their brand-new Mercedes-Benz Stadium before a national audience on "Sunday Night Football," and Rodgers was asked about the big game while speaking to a group of reporters on Thursday.
"The way that they've been constructing buildings, newer buildings, I'm sure there's some thought that goes into it about the sound and how they can make it as loud as possible," Rodgers said. "Atlanta's got some great sports fans."
Rodgers would probably like to forget his last two trips to Atlanta, both losses in the Georgia Dome. The latter was a 44-21 loss in the NFC Championship Game.
"It was rocking last year both times we played," Rodgers said of playing in Atlanta. "Minnesota was rocking opening that stadium and it's going to be rocking Sunday night as well."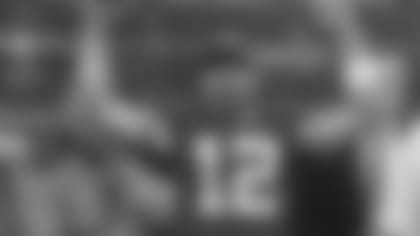 Rodgers, however, did manage to squeeze in at least one zinger about the Falcons' new digs.