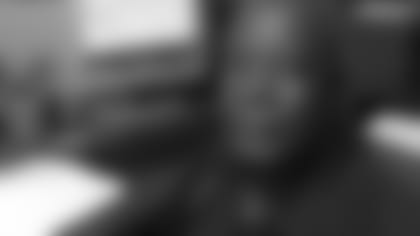 The eighth winner of the 2016 season is Fletcher Salter of Southwest DeKalb High School.
Salter is holds degrees from Alabama State University and Cambridge University.  He has taught at five schools in DeKalb and has coached basketball, baseball and football at various schools in the county.
Salter took over the Panthers program this season after years of serving on the staff alongside the late Michael Tanks, who passed away on August 3 due to a stroke.
"Coach Tanks and I were pretty much on the same page about how the program was to be ran," said Salter. "There are a lot of things that he talked about that I agree with. He was a person who was really concerned about the players and I am too. So we had a lot in common."
It has been 20 years since Salter has been a high school head coach in Georgia. He began his coaching career in 1985 and in 1991, his first year as head coach, led McNair to an 11-1 record. Salter spent six seasons at McNair, compiling a 38-38 record. This season, he has Southwest DeKalb sitting at 4-3, battling for a playoff position. After many years of coaching, Salter says he is honored that the Falcons would recognize him as Coach of the Week.
Aside from success on the field, a determining factor on why Salter earned the award is the focus he puts on the community.
"We associate with the middle schools and we are in the process of trying to do some form of community service," explained Salter. "We just go in and talk to the kids and bring them over to the school and to the ball games and things of that nature."