The Falcons were able to free up some additional cap space at the start of free agency to address their offensive line and fill some specific offensive roles. Even if nothing else happens, that should be considered a good start to the offseason.
But if the Falcons do have one or two moves left in them, who is still around that might be worth their attention?
Now, Atlanta likely doesn't have the remaining cap space to make a major deal, so that is something that will be taken into account as this list is made. Having said that, let's kick things off with someone who likely is out of their price range but would be a good addition for the right price.
Ansah, 29, has 48 sacks in just six NFL seasons. He has two double-digit sack seasons and has been an effective pass rusher for most of his career. The downside with Ansah is his injury history. Shoulder injuries have plagued Ansah for much of his career and landed him on injured reserve in 2018, cutting his final season in Detroit short. The Falcons have an obvious need at defensive end, but a short-term deal with Ansah might be a little out of their price range.
Gunter, 27, could be an interesting addition to the Falcons' defense. A fourth-round draft pick for the Arizona Cardinals in 2015, Gunter started 25 games for the Cardinals during his four seasons there, including 10 games in 2018. At 6-foot-5 and 305 pounds, Gunter would bring some nice size to the interior of the line, and he recorded a career-best 4.5 sacks last season.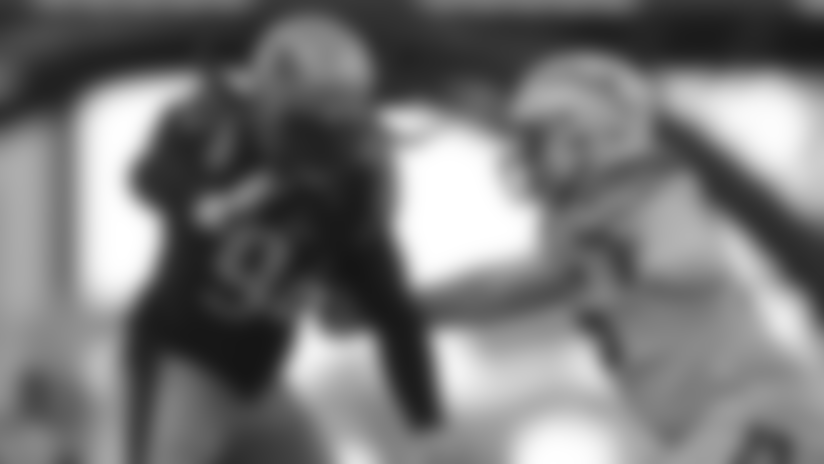 Might a reunion with Clayborn, 30, be a possibility? Clayborn asked for and was granted his release from the Patriots recently. He had spent the three previous seasons with the Falcons. The familiarity is certainly there, and Clayborn was productive while in Atlanta. During his three years with the Falcons, Clayborn recorded 17 sacks. And his six-sack game against the Cowboys is sure to be fresh in the minds of Atlanta fans. This seems like it would be an obvious fit, but things are never that simple this time of year.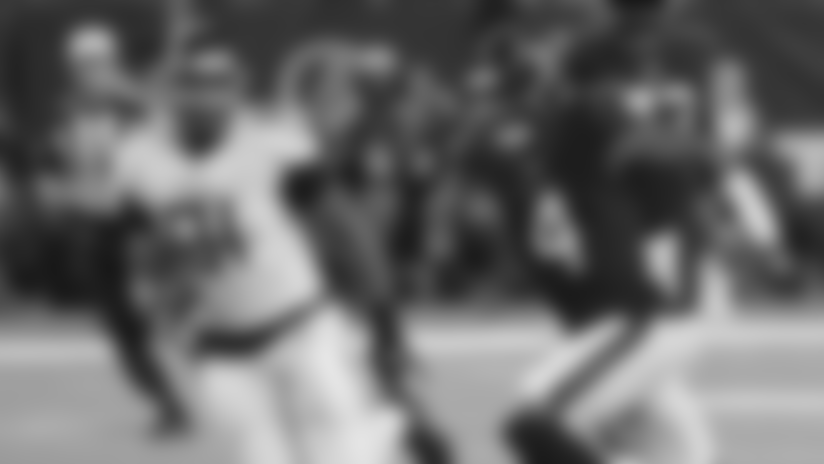 A former star at Georgia Tech, Morgan, 30, is on the open market after spending the entirety of his nine-year career in Tennessee. 2018 was a tough year for Morgan, who had just 25 tackles and a half sack despite starting 12 games. But he had a combined 16.5 sacks in 2016 and 2017, so the hope would be that he could bounce back to somewhere close to that level. Morgan could be a good rotational player for the Falcons, who need to find some guys to rotate on the edge.
Amerson, 27, is a former second-round pick who has been a starter for three different teams throughout his career. He's also proven to have a nose for the football with nine career interceptions and 65 pass defenses. The Falcons presumably are moving forward with second-year corner Isaiah Oliver as the starter opposite of Desmond Trufant, but it wouldn't hurt to add a veteran with starting experience to the secondary.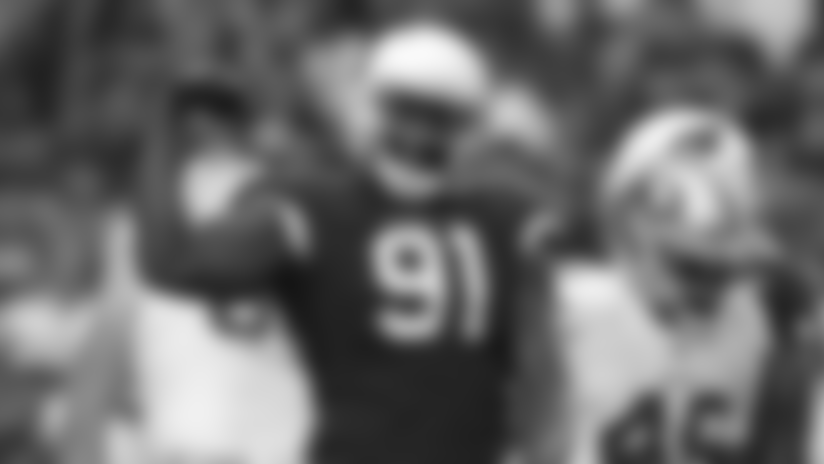 Mayowa's career began when he signed with the Seattle Seahawks as an undrafted free agent in 2013, joining a defense led by current Falcons coach Dan Quinn. More recently, Mayowa, 27, earned four sacks last season with the Arizona Cardinals as part of a rotation. Mayowa has always been a rotational player, but he's got 11 combined sacks over the past three seasons and is still relatively young.