Welcome to Straight from the Beek! We're inching closer and closer to the NFL Draft, free agency is in full swing and you've got plenty of questions. So, let's get right to them. Just remember that all opinions here are mine unless otherwise noted.
We've got some strong questions this morning; pass on the coffee!
Zach from Marietta, GA
Hey, Beek. Second time writing in. I love reading your column. I absolutely love Quinnen Williams out of Alabama. The Falcons have been in need of a plug in the middle as well as a consistent pass rusher. I believe he is both. With this being the last year for the contracts of Keanu Neal, Deion Jones, Austin Hooper, and a few others (correct me if I am wrong), I consider this our make-or-break season. We have to go all in this year. I believe if we don't make the playoffs this could be DQ's last year. I only believe this due to the win-now mentality. So, I think we should trade up for Williams. In later rounds we can grab a dawg off the edge. We need a Super Bowl this year and many fans will agree with me. Also, does Thomas Dimitroff read this to see Falcons fans opinions?
Matt: Hey, Zach. Lots of good stuff here. I totally agree with you on Quinnen Williams (pictured above). I think he's the most complete player in this draft class – and I think his ceiling his high, too (plus he's only 21). And yes, Keanu Neal, Deion Jones and Austin Hooper are all heading into the final seasons of their current deals. Of those three, I'd say re-signing Jones would be the highest priority. But back to your point. In order for the Falcons to move up and snag Williams, I think they'd have to come up with enough firepower to get into the top-three picks – because that's where most people see the defensive tackle out of Alabama being picked. It would be a gutsy move and with the number of needs the Falcons have, they'd have to hit on whatever remaining picks they have. But I will say this much. If Williams ends up being as good as we all think he will be, he instant makes everyone around him that much better. As to your last question goes, I do believe Thomas Dimitroff and Dan Quinn peek at Straight from the Beek every once and a while because they've made comments to me in passing about it – just chit-chat, nothing crazy and almost always positive. Thanks for writing in ... and for giving us the SFTB Question of the Day (see below).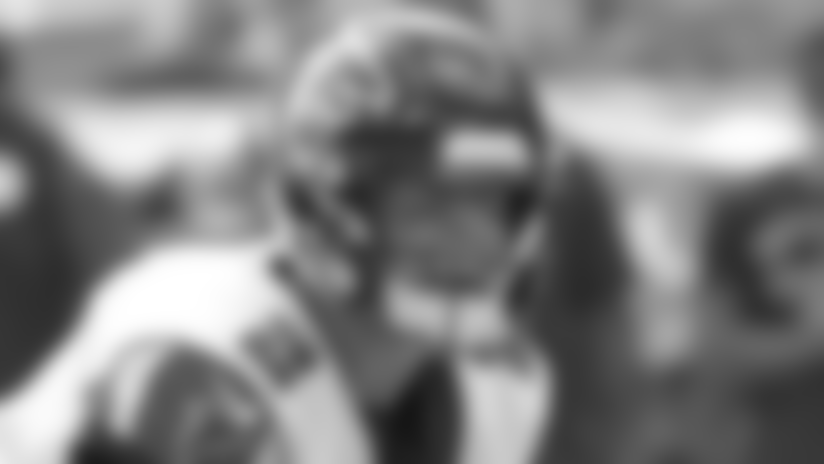 Nathan from Robinsonville, MS
Hi Beek, being a fan since 1977, my question is, are the Falcons looking to draft a backup quarterback for Matt Ryan?
Matt: Hey there, Nathan. Nope, the Falcons appear set at backup. In case you missed it, the Falcons and Matt Schaub agreed on a two-year extension earlier this month. I don't think the Falcons plan on looking for Matt Ryan's success anytime soon, either. And they really don't need to yet. Despite the team's 7-9 finish in 2018, Ryan had a fantastic year statistically, He completed 422 of 608 passes (69.4 percent) for 4,924 yards and 35 touchdowns. For what it's worth, Julio Jones caught 113 of those passes for a league-best 1,677 yards and eight touchdowns. The Falcons like Schaub as the backup; he knows the offense, can still make all of the throws, they trust him, and Ryan likes him. Plus, he's like an extra coach on the sidelines because he understands defenses and coverages – and it's an added help to Ryan. It's a win-win-win for all parties involved at this point.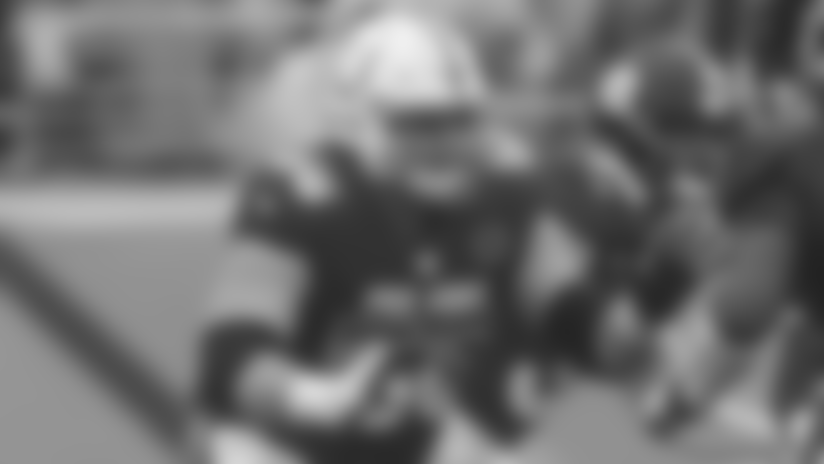 Jerry from Statesboro, GA
Hey Beek. Based on our free agency, I think we are going defense with our first two picks. However, I do see us picking an offensive tackle with our third or fourth pick. Last year, your most favorite person in the draft (Quenton Nelson) turned out to be the most dominant rookie in the class. Who is your can't-miss pick for this year? Personally, I don't see one this year. In a recent article, Thomas Dimitroff was asked how he felt about moving down. He said that people say you should never move down, but he also said that this year's draft is loaded, therefore moving down from 14 is not a bad idea if the right player is available. In this year's draft is it OK to move down? Last question. Are you going to be at the draft party for the season ticket holders?
Matt: You're right about that, Jerry. I couldn't stop raving about Quenton Nelson leading up to the draft last spring and, not surprisingly, he ended up in the Pro Bowl (pictured above). I believe Nelson was one of the big reasons why they Colts turned things around and made a playoff push. We all knew Andrew Luck was a fantastic quarterback but having someone like Nelson up front made a big difference to that offense. As far as this year goes, I really like another Q – Quinnen Williams out of Alabama. If you've watched any of Alabama's games, he's hard to miss. Williams can collapse pockets due to his superb quickness. For a big man in the middle, he excellent moves and can run down running backs. I think if he plays to his potential at the next level, he'll be the face of some team's defense for years to come – as well as a perennial Pro Bowler. As far as moving up or down in the draft goes, I've seen it work out both ways for teams. Look no further than the year the Falcons traded up to get Julio Jones in the 2011 NFL Draft. The Falcons moved up to get the Browns pick at No. 6 to snag Jones for a package of five draft picks, including Atlanta's No. 27th overall selection in the first round that year and the team's first-round pick in 2012. The Falcons also gave up their second- and fourth-round picks in 2011 and fourth-round selections in 2012. It was a lot, but it's also worked out for Atlanta. The Browns? I'm not so sure. As far as attending the draft party for the season ticket holders, I'm not sure yet but I'd love to. Still working on all of those details. Stay tuned!
Steve from Bowman, GA
Have the Falcons completely screwed themselves with talent this year? And why can't they get somebody who can evaluate talent better and manipulate that total cap space better? Seems like we go through this every year. We're screwed again this year because they can't keep up with the Carolina Panthers or New Orleans in talent.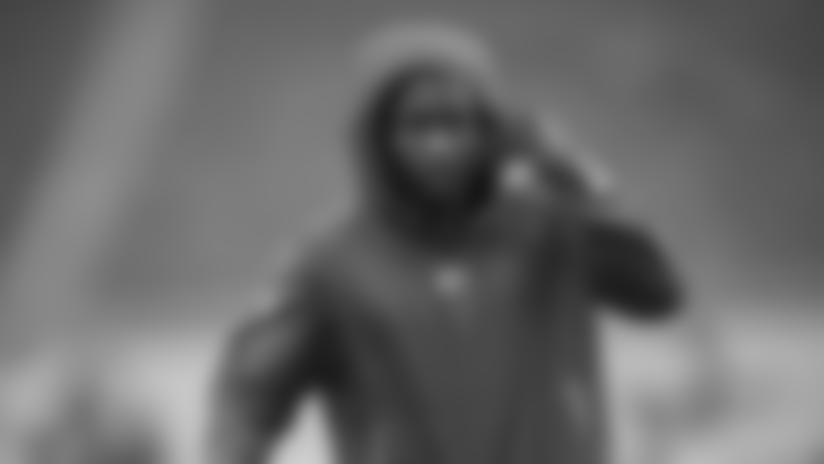 Barry from Covington, GA
First, I enjoy reading your columns. Why do the Falcons shy away from the so-called bad guys? I thought we should have taken a chance on Kareem Hunt. I don't need to say anything about his talent. He's young and maybe we could had taught him the things he needs to know to be a better person. Falcons and Hunt both could have come out as winners.
Matt: Hey, Barry. I'm not going to comment on Kareem Hunt, what he allegedly did or didn't do or any of that. I will say, though, that there is right and wrong – and consequences for making bad decisions. And when it comes to building a team, culture and chemistry matter. The Falcons, like a lot of teams, look for certain players who not only fit their schemes, but fit in the locker rooms as well. No one is perfect and people make mistakes. But you are what you are, as coach Bill Parcells says, and sometimes you're a fit – and sometimes you're not. The Falcons have won a good number of games the past few years (28 regular-season games in three seasons including two postseason appearances) with the players who fit their template. I don't know every player they have spoken to or considered signing in recent years, but I do know that team culture is a big deal to them.
Earl from College Park, MD
Are Ndamukong Suh and James Harrison being considered for that thump we need in the middle?
Matt: Hey, Earl. Ndamukong Suh has reportedly said that he wants to remain on the West Coast. I don't know if that's true, but I am somewhat certain that he will not come cheap. He's the same age as Matt Ryan – 32 years old. Suh was credited with 59 tackles and 4.5 sacks while playing alongside Aaron Donald last season in Los Angeles. Is he worth a one-year deal? Maybe, but for the right price. As far as Harrison goes, he has retired. He was a great player, but he's 40 years old now. I'm not sure how much he has left in the tank (even if he did try to come back), but his workout videos are always entertaining. Harrison, keep in mind, didn't even play in 2018 – and I'm pretty sure he's going to remain retired. MAILBAG
Do you have a question about the Falcons that you want answered? Ask a question here and it could be posted on AtlantaFalcons.com.