Welcome to Straight from the Beek! The NFL Draft is officially in the rearview mirror and now the Falcons' focus is on building that roster as we count down the days until training camp. In the meantime, you've got plenty of questions – about players the Falcons picked, players they didn't pick and the NFL Draft in general. So, let's get to them. Just remember that all opinions here are mine unless otherwise noted.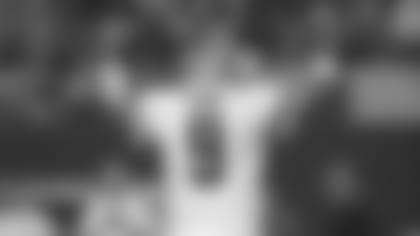 Adam from Yorktown, VA
Hey Beek, I know I won't like your answer. Why is it that the Falcons not only don't draft players from the University of Georgia, but seem to go out of the way not to draft them? Georgia has been one of the top college football programs in recent history and seem to flood the NFL with great players every year. New England and Chicago have been drafting former Bulldogs for years now. In the past it was Denver. What about Gurley for the Rams? I don't understand why the Falcons don't draft at least one Georgia Bulldog each year, even if it's in the lower rounds, to make the home-grown fans happy. The talent is there and it's been at positions the Falcons need. I just don't get it. I wish someone would tell Mr. Blank to tell TD and Coach Quinn that Falcons fans want Georgia players. At least one or two. Is that too much to ask?
Matt: Adam, you're not going to like my answer. The Falcons spend an entire year (at least) putting together their draft board ranking prospects – and those undoubtedly include players from Georgia. But they don't rank them by school. Are college programs taken into consideration when it comes to the evaluation process? Absolutely. How many times was Boston College referenced when questions about Chris Lindstrom were being asked? Quite a few times. Look, the Falcons are going to pick the best players on their board – and these are players who check the specific boxes they're looking for to fit their scheme, their team culture, etc. They're not ranking players by what school they attended. There have been a lot of players from Georgia they've liked. And if you recall, the Falcons sent a large contingent to Georgia's pro day – they do every year. I'm going to disagree with you on your last point, too. You don't spend a draft pick on a player just because he went to Georgia, especially if there's another player who fits your team and you believe he could help it. Every draft pick counts. Every undrafted college free agent signings matter, too. Some of those guys end up making teams and making huge contributions. If you don't think so, go back and read up on guys like Tony Romo and Phillip Lindsay.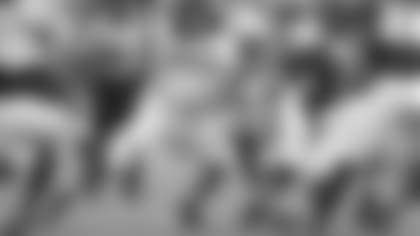 Kevin from Conyers, GA
Hey, Matt. Can you say smash mouth football?!!! Love our first two picks. I can envision rotating O-line beasts in and out and wearing a defense out. And, consequently owning the fourth quarter. As for those who think the price was too high, all we gave up was a third-round pick. Am I a homer? Absolutely, I root for the team from the city I live in. I've rooted for some stinkers. The Atlanta Falcons are a very good football team and I have faith in TD and DQ! As for the rest of the draft? I'm excited about them, too. Why? See above: Homers are all in! Thanks for your column Matt, I enjoy it.
Matt: The Falcons have made it very clear throughout this offseason that they do not want a repeat of 2018 when it comes to the offensive line play. There's no hiding in the trenches; you'll get exposed quickly if you can't block. And, if you recall, Dan Quinn said he wanted more nastiness on his team. Every player they're bringing in must check that box. So you're right, Kevin. I'd expect a smash-mouth brand of football this fall – and a line that can protect the quarterback. None of it means a thing if No. 2 is on his back.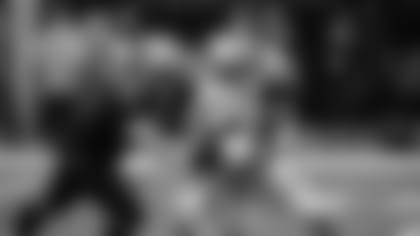 Kevin from Roswell, GA
Thanks for your column – great insight and information. There are plenty of Falcons fans, like me, who expected a big, disruptive force along the defensive front with at least one – maybe several, between end(s) and a tackle – picks from the draft. Since only one was picked, does this indicate a contentment with free agent signings, and with Deadrin Senat's development, OR does it indicate other plans not yet articulated? While none of us knows the inside scoop, this lack of D-line talent from the 2019 draft is disappointing. What have many of us missed here?
Matt: I know for a fact that the Falcons liked a number of the top defensive linemen in this year's draft class. A lot. That said, it's clear what their priority was – the offensive line and acquiring the right kind of players there. Chris Lindstrom and Kaleb McGary were two players they desperately wanted on this team and they went out and secured them. They're not done with this roster by any means though. I asked Dan Quinn about that and he noted that there are two big avenues coming up when it comes to player acquisition: the undrafted college free agents and the unintended consequences of the draft – the veterans who will undoubtedly be cut loose for a variety of reasons. They'll be looking to add players from those two buckets of talent, Kevin. I like what they've done in adding Tyeler Davison (pictured above) and Ra'Shede Hageman to the defensive line. Throw in John Cominsky and Adrian Clayborn and those four additions are pretty good ones. I'd still like to see them acquired an edge rusher or two. Stay tuned.
Alex from Atlanta, GA
Many of the experts are ranking the Falcons dead last in terms of quality picks in this draft. And I totally agree. Dimitroff has proven over the years he is lousy at drafting linemen. He proved it again this year. Let's call it the Sam Baker Syndrome. So this team has three experienced GMs including Pioli and McKay. Yet we bungle a draft like this! Is Quinn picking the players or what is at work here? And if so, why do we need three GMs for these kinds of results? Is everything a committee decision?
Matt: Alex, what grades are you referring to? You've got to back up "dead last" with something … an outlet, a writer. First of all, the grades don't mean a darn thing because you can't really assess a draft class sometimes until two or three years down the road. Regardless, these are some of the draft grades I dug up:
That's hardly dead last. And when I was asked my Twitter followers to assess this class, here's how they answered (for whatever it's worth):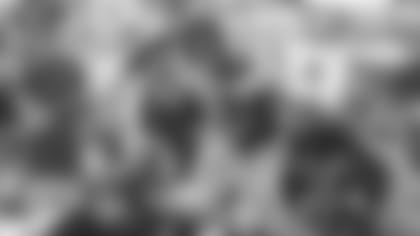 David from Atlanta, GA
Why? When I look at our draft, that's the only question I can come up with. We take a guard with our first pick, while we spent the weeks leading into the draft signing guards. We then give away the entire second day of the draft, which most experts felt was the strongest talent window this year, to take a tackle, finally, but not the purest or highest graded available. Then we take a JUCO defensive end on Saturday that didn't grade in the top 40 at his position. Why should I continue spending $5.5K a year to sit in MBS and watch us waste our future? The draft is your future, much more than free agency.
Matt: Why? Do you remember the Steelers or Saints games? Well, when you invest in Matt Ryan, Julio Jones and Devonta Freeman, you'd better be able to protect and block so those guys can go out and dominate like we all know they can. Please write me this season if that isn't happening. You're right about the draft being the future, David. And many of these offseason additions were brought in for that reason. Also, you can't bring in players and hope they play with a certain disposition or acquire certain traits over time. They either have it or not. The Falcons wanted certain kinds of players added to this roster. And they've also parted ways with a number of them as well. Last thing is … they didn't take a junior college player, either. He went to the University of Charleston. And several teams coveted John Cominsky. There's a reason why he was invited to the NFL Combine and Senior Bowl (and stood out). The dude is a good football player. MAILBAG
Do you have a question about the Falcons that you want answered? Ask a question here and it could be posted on AtlantaFalcons.com.