Here we are, folks, down to the final two games of the 2018 regular season – both against NFC South rivals, too. First up is a road game in Charlotte versus the Cam Newton-less Panthers. In the meantime, you've got lots of questions about these next two weeks and beyond, so let's get right to them. Just remember that all opinions here are mine unless otherwise noted.
John from Vermillion, SD
Just wanted to say that was a great article you wrote about Bill Fralic. He seems worthy of the Ring of Honor. Keep up the good work, Beek!!
Matt: Thanks, John. Bill Fralic really was one of those players who changed the way we view the position – at least he did for me, anyway. As I noted in my column, Fralic played the guard position and received first-place votes for the Heisman Trophy in back-to-back years. That in itself is pretty incredible. He also inspired the term "pancake block" because of the way he flattened defenders into the ground on blocks. I could go on and on about him, but you can read my column here if you missed it. Fralic truly was a giant to me, the game of football, and will be missed. And I think he definitely deserves a spot in the Falcons Ring of Honor.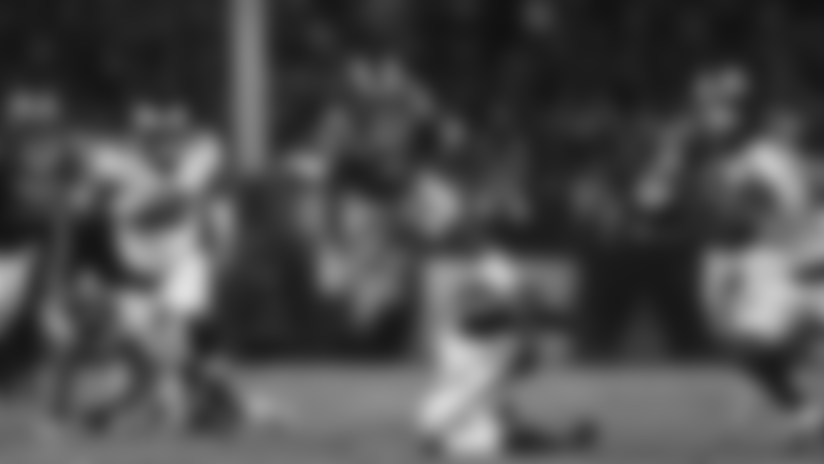 Steven from Savannah, GA
Hi, Beek. When are we going to draft a big, bruising back with the first pick? We could have drafted Todd Gurley a couple of years ago. And look what he has become. We could have drafted Derrick Henry, but Tennessee got him. Instead DQ and TD want to only draft defensive players and only draft short, smaller backs who can't break through the offensive line. It takes more than a defense to win a Super Bowl. And it takes a big, bruising back who can also block to keep pressure off Matt Ryan.
Matt: Alright, a couple of thoughts here. First, it's easy to go back to just about any NFL Draft and play Monday morning quarterback. The woulda-coulda-shoulda game is too easy to play. Todd Gurley was the 10th-verall pick in the 2015 draft and the Falcons selected defensive end Vic Beasley with the eighth pick. Were you upset with the Beasley pick when he tallied 15.5 sacks the following year as the Falcons were making a run to Super Bowl LI? I bet you weren't, Steven. For what it's worth, the 2015 Rams, then of St. Louis, finished 7-9 and Gurley rushed for 1,109 yards and scored 10 touchdowns in just 12 starts during his rookie year. That same year, Devonta Freeman rushed for 1,056 yards and scored 11 touchdowns. Are you seriously wishing the Falcons had Derrick Henry now, too? Do you remember who the Falcons drafted with their first three picks that year (ahead of Henry), by the way? Keanu Neal, Deion Jones and Austin Hooper. Three guys who've now made the Pro Bowl. And you can't say the Falcons only draft defensive players in the first round when they took Calvin Ridley in the first last year. Look, it's been a frustrating season and the Falcons have definitely missed Freeman, too. But I'd argue that the injuries sustained along the offensive line – both starting guards were lost to season-ending injuries – were among the reasons why the Falcons struggled in the running game.
Taylor from Nashville, TN
Hey, Beek. As an Ole Miss alum, I feel I have to ask this. With Matt Schaub scheduled to hit free agency and no true backup waiting in the wings, do you think the Falcons would look at Swag (Chad) Kelly to come in and back up Matty Ice?
Matt: Right now, Matt Schaub is under contract and the Falcons' backup quarterback, Taylor. He is 37 years old and is indeed scheduled to become an unrestricted free agent at the end of the season, along with a number of other Falcons. The Falcons could very well opt to re-sign Schaub, bring up a player like Kurt Benkert (who is currently on the practice squad) or possibly bring in another veteran signal caller. Here's the deal with Chad Kelly, though. The Broncos released Kelly back in October following an arrest. Kelly walked into a family's home (a felony charge of first-degree trespassing) after attending a Halloween party hosted by linebacker Von Miller. I really don't know any more details other than the reports I've read in The Denver Post, but I hope he gets his act together and gets another chance one day. Not everyone gets one in life, and I'm not so sure if he would be a fit here with the Falcons organization. That's not for me to decide, Taylor.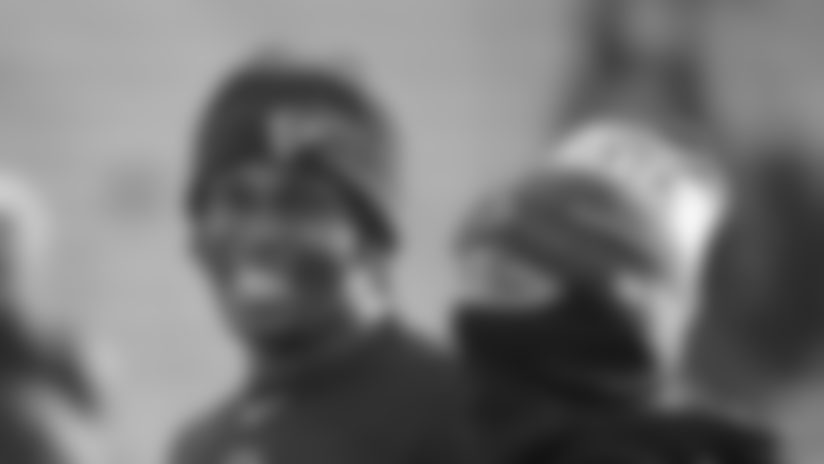 Casey from Spring Hill, TN
Hi, Beek. Love your columns and podcasts! Forget the talk about trying to keep both Devonta Freeman and Tevin Coleman. I'm wondering if the Falcons will (and should) keep both Grady Jarrett and Julio Jones. Jarrett is going to command a mega-deal and, in all likelihood, will test the open market. The Falcons promised Julio a reworked deal for him to report to camp this past offseason. Now I'm wondering if they will/can pay him what he's wanting. He's probably only got another 2-3 years of elite level play.
Matt: Look, the reality is that I do not know what GM Thomas Dimitroff or coach Dan Quinn will do when it comes to roster decisions, but I do cover the team and know how important those two players – Grady Jarrett and Julio Jones – are to the organization. If you follow teams closely, especially when it comes to the business side of things, you know that these situations can go down a number of paths. From contract extensions, restructured deals, franchise tags and even trades. It's clear that the team plans to address the situations of both players in the offseason and, as of right now, I expect both to be resolved. The Falcons have a lot of decisions to make regarding their own unrestricted free agents before moving on to free agency and the draft. Tevin Coleman and Jarrett are two of them. And, yes, Dimitroff said they would "re-address everything" regarding Julio Jones in 2019 as well. It's going to be a very interesting time here in the next several months.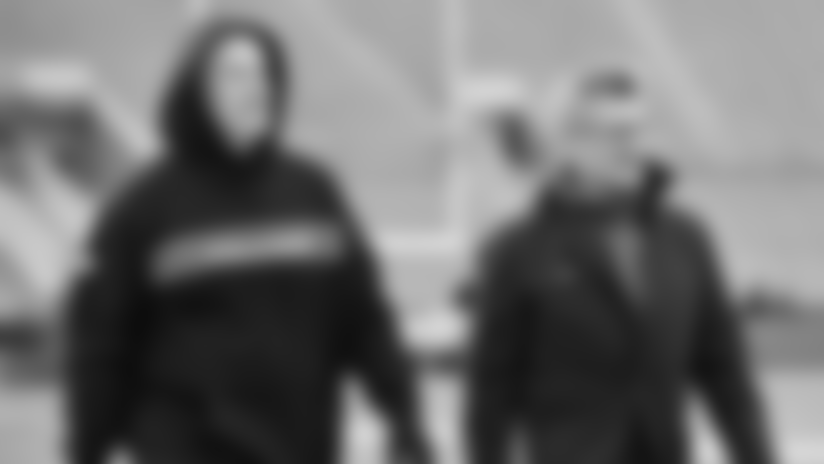 Jim from Townsend, TN
Beek, heading into the final two weeks of the regular season, I can't help but focus on the off-season priorities for the Falcons. Resigning Julio Jones and Grady Jarrett will consume a lot of money (hard to fathom those two playing for someone else, particularly in the NFC South). If we stick with nine draft picks, that sum of money has to be set aside for those signings. Seems to me the only way we have a shot of bolstering the OL and DL through free agency is by releasing several key players to get cap relief. Some really tough calls ahead. Can you share your thoughts on those players who would be most vulnerable to being released? Thanks for your great work and candor. Happy Holidays!
Matt: You're absolutely right about the number of tough offseason decisions that lie ahead for this team. As Dan Quinn noted in one of his recent press conferences, everyone and everything is being evaluated right now – and that includes players and coaches. If you've been following Straight from the 'Beek since last year and throughout the last offseason, you'd know that I've pointed out how GM Thomas Dimitroff and Quinn approach free agency and the draft. They'll evaluate the available talent pool in each and go after players that best fit their program (culturally, financially and schematically) accordingly. That's a really simple way of explaining it, so I hope that makes sense. Here is the list of unrestricted free agents coming up, provided by Spotrac.com:
Andy Levitre, G
Matt Schaub, QB
Ben Garland, G
Derrick Shelby, DE
Justin Bethel, CB
Terrell McClain, DT
Bruce Irvin, DE
Jon Condo, LS
Logan Paulsen, TE
Kemal Ishmael, SS
Ty Sambrailo, LT
Jordan Richards, SS
Bruce Carter, ILB
Zane Beadles, G
Blidi Wreh-Wilson, CB
Tevin Coleman, RB
Steven Means, DE
Justin Hardy, WR
Grady Jarrett, DT
Safety Brian Poole will be a restricted free agent and receiver Marvin Hall is set to be an exclusive restricted free agent. If you look at any of the big boards and early mock drafts, this draft class appears to be strongest up top at defensive line. That's a position the Falcons will likely address in the offseason, along with the offensive line. Where's the best value at this point? We'll have to wait and see who becomes available in free agency first. Once the Falcons decide on which of their own players they're going to keep, they'll know how much they'll have to spend in free agency, obviously. And as far as I know, Jim, the Falcons have seven draft picks at the moment, not nine.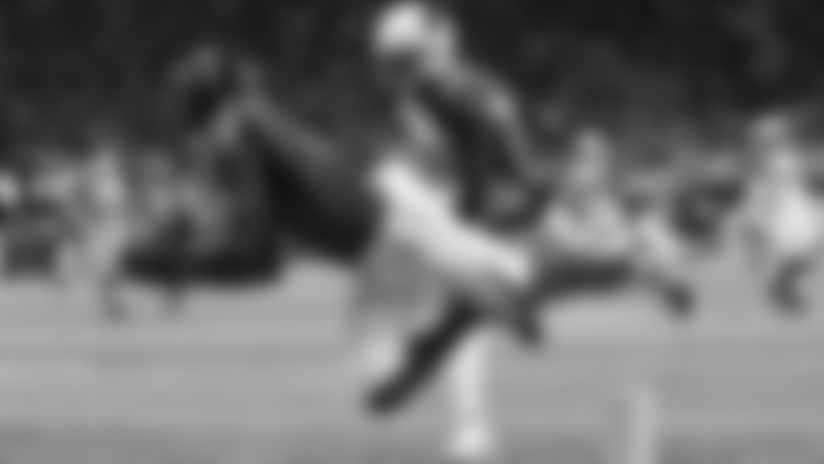 Daniel from Bucharest, Romania
Hey Matt! Where do you see us stand in the NFL Draft? And what do you think are our biggest roster vulnerabilities? Also, I see like each year the debate regarding the best wide receiver in the league and I know there are some pretty good cases for Antonio Brown, T.Y. Hilton and some other great receivers, but this video right here ... must make it for Julio Jones. Great work, Matt! Hope to read your column long time from now on!
Matt: I remember almost all of those plays, but I've never seen that video montage of Julio Jones – the defender – before, Daniel. Thanks for sharing! Julio Jones is a rare talent who could have played a number of positions, if he wanted. There's no question, though, that he is one of the very best to play receiver … all-time. And thanks for the kind words, Daniel. I love hearing from Falcons fans from around the world, too. Pretty cool.
Clint from Evans, GA
Beek, I read one of the NFL reports that DQ is planning on getting rid of his DC and OC, but it needs to go further and get rid of the entire coaching staff. … I hate losing but I hope we lose the last two games to better our position in the draft. The season is lost, so winning meaningless games only hurts us. What do you think, Beek?
Matt: I saw the report and please keep in mind that it is just that – a report. I'm not questioning Tom Pelissero's credibility, sources or anything about this particular story. And I think Tom does a fine job at NFL Network. But at this point it's all speculation and that's really important to remember, Clint. Falcons coach Dan Quinn has gone on the record and said he's evaluating everything and everyone – exactly what you'd expect because he's certainly not satisfied at all with the five wins thus far. No one in the organization is happy about it. These coaches and players want to win every single game. If you've ever spent any time around a professional athlete or a coach at any level, you'd know how competitive they are – and they always want to win. Always. They're not wired any way else. They put in so many hours training, practicing, studying film and don't believe anything good comes from losing. They want to win and I highly doubt any Falcons player or coach is thinking about a draft pick inside that locker room right now. When you're playing or coaching for your career and for your family, Clint, what you put on tape matters. How your team – your position group – performs, matters. It matters to their future, whether it is in Atlanta or another city. And some might not every get another opportunity again. This is it – and, yes, they want to put the very best version of themselves on tape. Hope that answers your question. I totally understand the implications of what the Falcons final record will mean in terms of the draft order, too. I wrote about it earlier this week. But there is great talent in the top five as well as the top 15, too.
Sloane from Australia
G'day Beek. No question today. A tough season is coming to an end but there is plenty to look forward to next year. Merry Christmas to you and your family and to your extended SFTB family. #riseupdownunder
Matt: Hey, Sloane! Always great to hear from you. Where have you been all season? Good to know you're still reading and rooting for the guys in Red and Black from Down Under. Merry Christmas and happy holidays to you and yours as well! Appreciate it.
Be sure to catch Matt Tabeek, D.J. Shockley and Dave Archer every Monday afternoon on Falcons Audible podcast. Listen and subscribe to it on iTunes, Google Play or watch it here on AtlantaFalcons.com.