Welcome to Straight from the 'Beek! We're just a few days from the Falcons' first home game of 2018 – a Sunday showdown against NFC South rival Carolina. In the meantime, you've got plenty of questions. So, let's get right to them. Just remember, all opinions here are mine unless otherwise noted.
Jim from Newnan, GA
Hey Beek, I love your articles because they give frustrated fans an avenue to vent. I believe the lack of offensive productivity during the 2017 season and, so far, one game into the 2018 season stems from a culture change following the 2016 season. In 2016 we had the best offense and one of the worst defenses. Our defense was horrendous because with our up-tempo offense we scored too fast. With the amount of time our defense had to be on the field by the end of games teams scored on us at will. It usually didn't matter because by that time we had already built a huge lead. To rectify the defensive situation, in 2017 we slowed down the offense, practically eliminating any up-tempo offense. Yes, it worked. Our defense improved tremendously, however we lost almost all of our offensive rhythm and, therefore, the huge decrease in offensive productivity. Yes, it was good enough to get us into the playoffs, but not good enough to go far because of the caliber of playoff teams. Do you believe we will ever change our culture back to the 2016 model? As is, I believe we are headed for a bad year. We will go into the bye week with a 1-5, maybe a 2-4 record. We will finish the season at 5-11 or 6-10 at best. BUT … our defense will be better.
Matt: Hey, Jim. Thanks for your comments and question – and glad you're enjoying SFTB. I definitely never know what's going to appear in my inbox every morning! I don't want to oversimplify what you wrote, but it sounds like you're talking about a change in offensive philosophy rather than a culture change. And to take it a step further, you're basically making the case that getting away from an up-tempo offense is the reason why A) the Falcons don't score as many points now and B) it's also the reason why the defense surrenders less points because they have more time to rest. Look, the Falcons want more "chunk" or explosive plays – to pick up yardage in large amounts. And they like to do it with the play-action – making the defense think run while hitting them up top with the pass. That can only be done with a balanced attack, something the Falcons were unable to establish against Philadelphia last Thursday night. Falcons coach Dan Quinn pointed out that the Falcons had 19 plays that were outside the red zone that resulted in scores in 2016, tops in the league. In 2017, the Falcons had just seven. Despite playing better defense in 2017, they forced less turnovers than they had the year before – and that was a big difference as well. The Falcons were plus-11 in 2016 and minus-2 in 2017. "That's seven more turnovers offensively and about six fewer takeaways defensively," Quinn said. Chew on that for a minute. And then there's the red zone. The Falcons dropped off significantly in red zone touchdown percentage in 2017, going from ninth in 2016 to 23rd last year. After scoring a league-high 540 points in 2016, the Falcons scored 353 points in 2017. Atlanta converted 50 percent of its red-zone chances in 2017 after converting 61.9 percent in 2016.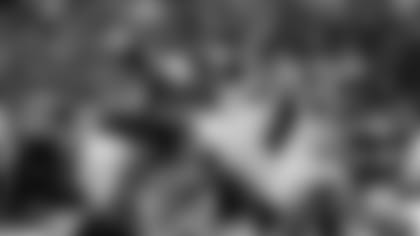 Jack from Roswell, GA
Beek, how concerned should we be about the offense? The last two games the Falcons have played were against the Eagles. Is it a case of the Eagles having our number or is our offense simply not getting it done? Thanks for all you do.
Matt: Hi, Jack. I think it's a little of both. The Eagles are a very good team. Heck, the won it all last year with their backup quarterback. That speaks volumes about that outfit up there in Philly. That said, the Falcons had multiple chances to beat them on the road – and they didn't play well at all, to their own admission. But that was last week, and this team has moved on. And the Falcons know that the red zone questions will continue for as long as it continues to be a problem. I'm sure they want nothing more than to go out and score some points against a very good Panthers defense on Sunday. It won't be easy. Both teams are dealing with some key injuries, and it'll be interesting to see who deals with it better – and rallies for a win. Thanks for the question and for reading SFTB.
Ben from Branchburg, NJ
Well done on the Falcons Audible :)
Matt: Hey, Ben, I really appreciate that! If you can't tell, we – me, D.J. Shockley and Dave Archer – have a lot of fun on the set while we're recording that every Monday morning. For those who don't know, you can download Falcons Audible on iTunes here or simply watch it here. Hopefully you've subscribed – and feel free to give us a nice five-star rating! That stuff matters. And thanks for writing in. Love the feedback.
Kevin from Sierra Madre, CA
Hi Beek, you do a good job of keeping us angry fans back on track after a loss. My question is, how can Dan Quinn justify Steve Sarkisian's play calling when the execution was off? We have now played the Eagles two straight games with similar results and we have still come away on the losing end. In our first game back, we failed to show any gimmick plays or surprises for the Eagles. There was no wildcat formation or any use of Calvin Ridley as well. I actually believed we could have won the game against the Eagles last year with Ridley. Though we did not use him in this game. I am a confused fan as to when Steve Sarkisian will wake up to the NFL and get over college football.
Matt: Hi, Kevin. Please pause for just a minute and try to realize that the play calling isn't the only reason why the Falcons came up short against the Eagles. Sure, looking back at any game, there's always two or three plays you'd like do over – call something else. Every offensive coordinator will tell you that. It really comes down to execution in the end. Sustaining a block, running the right route, putting the ball where it needs to be – and straining for that extra yard or two. Everyone seems to want to blame one person – well, it's not that easy. Nor is it right. That's the national narrative and, quite frankly, it's lazy and a little too convenient for me. And let's be honest here … things won't get any easier in the coming weeks, either, with Carolina and New Orleans on deck. The Falcons need to do their part and show up at Mercedes-Benz Stadium – and be loud. This team is down two Pro Bowlers on defense and, well, it's time to rally. The players simply need to execute and clean up the sloppy penalties. Let's see what happens in Week 2. It's one game.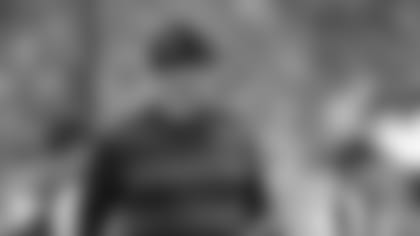 Gene from Rochester, NY
I would like to just point out that the fans need to lay off Steve Sarkisian a little. And in reality, he isn't doing as bad of a job as many people are saying he is. Now to back my claim. 1) The odds of repeating as the No. 1, let alone a historic, offense a year after, without a coaching change is unheard of. Now add in a coaching change. 2) The offense (despite the lack of red zone effectiveness) actually played really well and was the best team, if not all year, most of it on third down. Add in the fact that we were like top 5 in dropped passes and no other team in that range was over .500. 3) In the past three years we have played the Eagles three times (this includes the year we went to the Super Bowl for those bad at math) and in those games going backwards we scored 12, 10, 15. That means with our Super Bowl-directing OC we scored only 3-5 points more. That's literally the difference of kicking the field goal on the 1-yard line and going four-and-out when we are done waiting for the refs to admit Julio Jones caught it. That's it. My opinion is this is more on the players' lack of execution than the coaching job of setting them up for success. Let's not forget on a last attempt play if we went to throw at Austin Hooper we would be criticized for not throwing to Julio if it didn't work.
Matt: Leave it to someone from Upstate New York to inject even more logic and perspective to what I've been saying. Thanks, Gene. Couldn't agree more and thanks for your comments. You can't have it both ways – and that goes back to using the lazy narrative of "It must be all Sark's fault." No, it's not that simple. And if you disagree, fine. Let me know.
Ephiram from Macon, GA
Wassup, Beek. This is me again. I gotta set something straight. First, what happened to the ride-or-die fans? Everyone seems so worried after one game on the road and two injuries. I have faith in Sark and Matty Ice to get it right and that my birds still can win at least 11 games – plus, we did this same thing in 2016 at home in the dome at the time against Tampa Bay. It's just too early to panic but this is my question, do you think we've seen the best of Devonta Freeman? He's been getting injured left and right. Do you think we should trade him and keep Tevin Coleman next year?
Matt: Good to hear from you again, Ephiram. You're right about the fans – I think a lot of them have hit the panic button a little too early without considering everything that played into the Eagles loss. Regardless, to answer your question about Devonta Freeman, he's definitely had to deal with some setbacks over the last year. But, no, I don't think he's on the downside of his career. He's 26 and entering his fifth season. Excluding his rookie year, he's started 44 of the last 46 games he's been active for (he missed a game in 2015 and two in 2017). Running backs take a beating and Freeman is physical runner to begin with. I also don't think the Falcons will trade him, either. And don't rule out the Falcons trying to keep Tevin Coleman, as unlikely as that might seem to most. General manager Thomas Dimitroff is on the record as saying as much. For now, let's see how the 2018 season plays out.