Welcome to Straight from the 'Beek! The Falcons are busy preparing for their showdown with the New York Giants on "Monday Night Football" and, in the meantime, you've got plenty of questions. Just remember that all opinions here are mine unless otherwise noted.
Benjamin from Blackshear, GA
Hey Beek. Do you think our mighty Falcons could go 12-4? Stranger things have happened. Love your questions and answers. Been a Falcons fan for life. Rise up.
Matt: Hey, Benjamin. Well, you can't win them all at once – and the Falcons have a ton of work to do because that three-game skid put them in a hole they need to climb out of now. But let's take a look at the schedule, one game at a time:
Do I think the Falcons can beat the visiting Giants on Monday night? Yes.
They would be 3-4.
Do I think the Falcons can into FedEx Field and beat the Redskins? Yes.
They would be 4-4.
Do I think the Falcons can win consecutive road games, the latter in Cleveland? Yes.
They would be 5-4.
Do I think this team can return home and beat the Cowboys? I do.
They would be 6-4.
Do I think the Falcons can go into New Orleans and beat the Saints on a short week? It won't be easy, but I believe they can.
They would be 7-4.
Do I think the Falcons beat the Ravens at home? Yes.
They would be 8-4.
Do I think the Falcons can go into Lambeau and beat the Packers? Tough place to win, but yes. Did you watch the 49ers-Packers game on Monday night? Frisco could've (and should've) won that one … but Aaron Rodgers is just ridiculous.
They would be 9-4.
Do I think the Falcons can beat the visiting Cardinals? Yes.
They would be 10-4.
Do I think the Falcons can beat the Panthers in Charlotte? Yes.
They would be 11-4.
Do I think the Falcons can beat the Buccaneers again, this time in Tampa? Yes.
They would be 12-4.
Do I think the Falcons can win the next 10 games and go 12-4? Apparently, yes. But here's the one asterisk I'll put with that last response: As long as there are no more major injuries to key players (knock on wood). That has been the one factor that's turned this season upside down so far. And let's say the Falcons drop two of those games and go 8-2 down the stretch. That would mean they'd finish with a 10-6 record. I'm OK with that as long as those two losses are to AFC opponents. The Falcons must win those NFC South matchups and as many conference games as possible. And they are still in "must win" territory as far as I'm concerned. They must beat the Giants on Monday night. A 3-4 record is much better than a 2-5 mark right now.
Your question brings me to what I think is a solid Straight from the 'Beek Question of the Day:
John from Vermillion, SD
Hey, Beek. Yah, it seems that you are putting people straight in responses to questions today but in your article, why would you look all the way to a five-game win streak? I can't believe that. Yes, I did the same before the Steelers game, but I did it to boost morale when we were down. To let everyone know there is still hope. Not to raise the stakes after a nice victory. Right now, with the injuries (as well as some of our competition looking up) we as fans and media need to really look at it one game at a time. Each game is to be treated like a Super Bowl! What bigger than this Monday night showdown! I'm not totally sure we can win each of next four games as I prognosticated, but I am positive we can win this game on Monday night as a fan base coming together with their collective eye focused on this moment!
Matt: John, there's nothing wrong with looking ahead at the next two, three, five or 10 next opponents (as we did above). That doesn't mean, as fans and analysts, that you're assuming anything or taking anything for granted – it's simply looking at how the schedule sets up and trying to gauge success based on how teams have performed thus far. Besides, when you're 2-4, I don't think you take anything for granted. There's no question that the Monday night game is a huge one for the Falcons.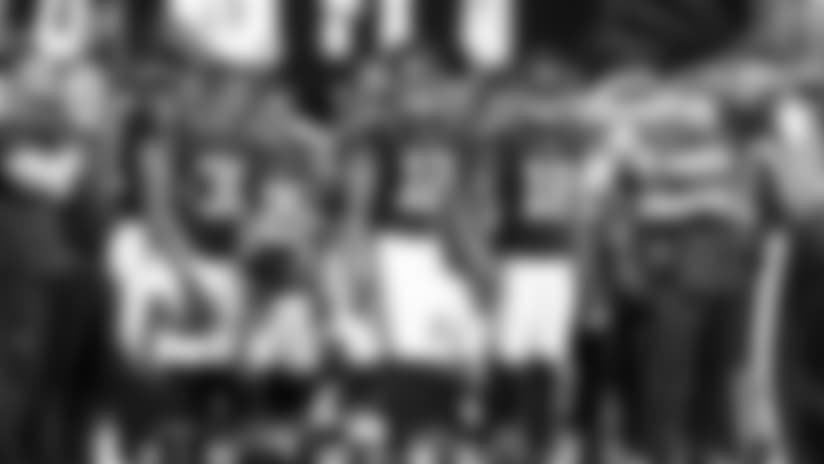 Ricky from Buford, GA
Hey, Beek. Enjoying SFTB and appreciate how you stick to logic and history – and try to keep us all from overreacting. The Giants are coming into Atlanta a desperate team at 1-5 and with nothing to lose. I'm trying not to overreact, but those kinds of teams can be dangerous. I'm glad it's at home because the Falcons have played better at the Benz. Your thoughts about that game?
Matt: Hey, Ricky. I'm glad most of you readers are talking about the coming games this morning. That's what winning does – and there's a lot less criticism and knee-jerk hot takes. Look, the Giants are 24th in total yards per game and 26th in total points scored, but they have some dangerous weapons on offense that can change the course of a game in rookie running back Saquon Barkely and receivers Odell Beckham Jr. and Sterling Shepard. The Falcons have faced some fantastic running backs and receivers already this season and will have their hands full once again. If the Falcons can get pressure on Eli Manning, it will go a long way in keeping them in check. Keep in mind that the Giants have surrendered 20 sacks already – which is fifth most in the league. But I think it'll come down to bottling up Barkley. If they can do that, I like the Falcons' chances because I think the guys in the Red and Black will some points up, like they have been all season long. And you're right about this one being home and on prime-time TV – that's big. In fact, the Falcons are calling for a Black Out – they're asking all fans attending to the game to wear black and be loud. The Falcons will also be wearing their black throwback jerseys and Mercedes-Benz Stadium should be buzzing with electricity. So, all you Beekers out there, spread the word and tell your fellow Falcons fans to wear black. Get the word out. Wear black to work on Monday, too. Wear black all day long. This is going to be fun – and I can't wait to see you all there.
Stephen in Powder Springs, GA
Do you think limiting some of the veterans' playing time in preseason contributed to lack of timing and offensive cohesion in Philadelphia, and a lot of the early injuries the Falcons have suffered? I know if you hold them out, the reasoning is to limit injuries, but the first unit didn't seem to click until the second game of the season. Bad thing was they had lost their defensive stars by then. I think maybe the conditioning coach or head coach should be in question.
Matt: No, I don't Stephen. The players were all practicing during training camp and the preseason – they get far more reps then anyway – and a series here or there during a preseason game isn't going to determine whether a player is in shape or not. Football is an extremely physical game, Stephen, and injuries are a part of the game. Every single team is dealing with them, not just the Falcons. Atlanta was relatively healthy last season and the same routine for the most part.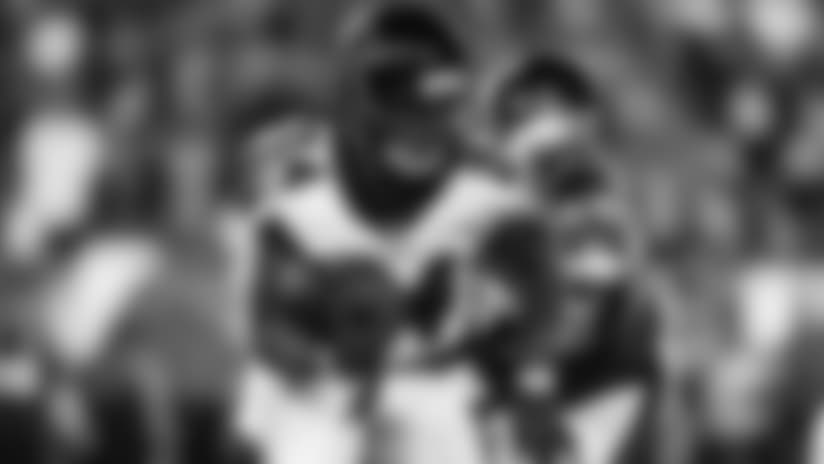 Ronnie from Jackson, GA
Don't get me wrong, I love Devonta Freeman in every way, but this is a business. I am wondering if we should strongly consider trading him in the offseason due to all the injuries (concussions, knees, feet, and now groin). Providing he is healthy enough to pass a physical in the offseason, maybe we can get something for him and especially get rid of his big contract. I would love to hear your take on this. In closing, let me tell you how much I am enjoying the podcast! I highly respect the opinions of all three of you guys! Keep up the great work with this platform and the Podcast!
Matt: Hey, Ronnie. First, thanks for the kind words regarding Straight from the 'Beek, my column and the Falcons Audible podcast. Glad you're enjoying it because it is for you guys, the fans, after all. So, tell all your friends to check out what's happening here at AtlantaFalcons.com – we're making lots of changes and improvements. I know fans get frustrated when a player gets hurt, but it's part of the game. And Devonta Freeman has definitely experienced more than his fair share of injuries. But there's a reason why the Falcons extended his contract at the beginning of the 2017 season – he's a very good running back when healthy. Without getting into all the technicalities of contracts, you can't just cut players without taking a hit on the salary cap. Freeman signed a five-year deal in 2017 that included guaranteed money plus his signing bonus. So if the Falcons were to cut him anytime between now and 2021, there would be significant cap hits involved. And you can't just trade a player without a willing trade partner. So there's that. Just be patient and let's see how this season plays out before jumping to conclusion or calling for major moves six weeks into the season. If we've learned anything it's that the Falcons need all three of their running backs right now. Cutting or trading any of them makes no sense.
Be sure to catch Matt Tabeek, D.J. Shockley and Dave Archer every Monday afternoon on Falcons Audible podcast. Listen and subscribe to it on iTunes, Google Play or watch it here on AtlantaFalcons.com.