Welcome to Straight from the 'Beek! The Falcons are preparing for their second preseason game of 2018 – a home game against the Chiefs on Friday night – and you've got plenty of questions. If you've got something you want to ask or comment about, submit it right here. Just remember, all opinions here are mine unless otherwise noted.
Ricky from Lilburn, GA
Hey Beek!!! This is my first time commenting but I'm an avid fan of "Straight from the Beek" and I love your outlook on the team. First, I would like to say to the fans please don't start leaping out of the windows of the Mercedes-Benz Stadium! This was just the first game and it was PRESEASON, geesh!! Second, is my question. What kind of offensive schemes do you think we'll see from Sark this year? Will we see more trick plays from Mo Sanu? I also think that the defense will be better than last year with Vic back on the end. What are your thoughts?
Matt: Hey, Ricky. Thanks for finally writing in – much appreciated! Based on everything that offensive coordinator Steve Sarkisian has said since the end of last season, it's clear that he's much more comfortable with the offense and, more importantly, has much better feel for the personnel on this roster. Sarkisian said that the difference is like "night and day" and he now feels much more comfortable moving players around when it comes to certain plays, formations or packages. That's a good thing for the Falcons. As far as your question about Mohamed Sanu and trick plays like the one below are concerned, well, I think you'll still probably see him run some of those plays when Sarkisian thinks the opportunity is right. And, yes, the Falcons moved Vic Beasley to defensive end full time because they believe that rushing the passer is definitely one of his strengths, Ricky. As long as he can stay on the field, I think you'll see more production in terms of sacks, hurries and hits from Beasley.
Benjie from Uvalda, GA
First, I love SFTB. Now to my point. I've been thinking about the nickname for the Falcons defense, and after much thought the word raptor comes to mind. A falcon is a type of raptor. Velociraptors were fast, aggressive, coordinated, smart and deadly. The raptors would also flock to their prey. Sound familiar? Our guys on defense are hungry, therefore, I suggest the "Raging Raptors!" Thoughts?
Matt: Thanks for reading, Benjie, and SFTB loves you right back. Hmm, I dunno about the raptors. I mean, I get where you're coming from, but I think most people would think of a dinosaur when they hear it and struggle to connect it with the Falcons. I could be wrong, but that's just my two cents.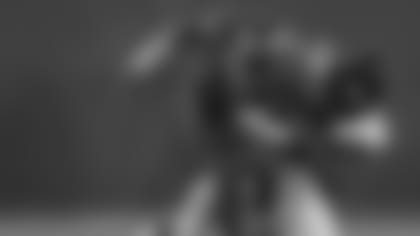 Charlie from Macon, GA
It seems like the last pure pass rusher in Atlanta was John Abraham. Are you seeing one or two guys that are standing out that we may not know about as far as a pass rusher?
Matt: Is this a trick question, Charlie? Let me introduce you to Takk McKinley and Vic Beasley, for starters. Beasley has 20.5 over the last two seasons and McKinley had eight last season (including the playoffs). As Larry David says, "That's prettaay, prettaay good." As far as some up-and-comers are concerned, no one has really stood out yet, but the Falcons have played just one preseason game so far. Stay tuned on that front.
Chris from Helena, GA
What is overall offensive/defensive philosophy for the Falcons this year? Knowing is half the battle, right? Tendencies should tell how to attack the opposing team. However, you've got to have contingencies upon contingencies once in game adjustments are made. (Can you tell I'm bummed over the Super Bowl still? Yes, I am. Plus how obvious was it to America all the team had to do to win was kick the damn field goal?) But, hopefully the team has learned a valuable lesson, the game last for 60 minutes and in some cases more time is added. Think about it, stop the momentum by either making a play or calling a time out, please. Football 101 stop the other team's momentum any way possible. Thank you. I love the Falcons. Why else would I care to share? FYI: The Philadelphia Eagles were 0-2 in the Super Bowl until they won last year. Yes, Atlanta Falcons, there is chance. hugs #RiseUp.
Matt: Score touchdowns, protect the ball, force turnovers. That should sum it up, Chris. I'm not going to comment on the Super Bowl. That's so 2017.
Micky from Caneyville, KY
Hello, Beek. Hope all is well with you and yours! Do you think the Falcons will pick up a veteran linebacker before the regular season starts? They seem a little thin depth-wise there but seems to be loaded elsewhere. Oh and, how about this name for the defense? The DBDC (Dirty Bird Demolition Crew).
Matt: Hey, Micky. I think it all depends on what happens over the next two or three weeks. I guess I wouldn't be totally surprised if they made a move to bolster that group, but I think the Falcons really like the players they have now. Let's see how that group performs against the Chiefs on Friday and the Jaguars on Aug. 25 first.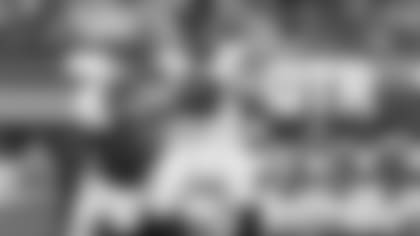 Willie from Arden, NC
The Falcons do not have a quality backup quarterback that I have confidence in. Why don't we try to secure Teddy Bridgewater? He may be available very soon.
Matt: I'm going to disagree with you there, Willie. First, Matt Schaub is a capable backup. He's a savvy veteran who has a firm grasp of this offense, knows the personnel, can still make all the necessary throws and he provides Matt Ryan with an extra set of eyes from the sideline to help diagnose defenses during the course of a game. Plus, the coaches trust him. Is he the future? No, but the team just handed Ryan a five-year extension. If something were to happen to Ryan, then that's a different question and not a hypothetical I'm going to waste time with right now. That all said, if a team wants Teddy Bridgewater, the Jets aren't just going to give him away. They'll want compensation. Why would you trade players and/or draft picks for a quarterback when you're already set at the position? I don't understand the logic. General manager Thomas Dimitroff has done so well drafting and infusing this roster with young talent over the years that it has allowed the Falcons to pay (and keep) some of their core players. You need to be able to do that in order to remain competitive in this league. Giving up precious commodities in the form of draft picks or talent you've developed for the sake of having a better option as backup who's not expected to see the field doesn't make sense to me.