Welcome to Straight from the 'Beek! The Falcons are preparing to square off against the Jaguars on Saturday night in what will be their third preseason game, traditionally called the dress rehearsal game. In the meantime, you've got some questions – so let's get right to them. Just remember, all opinions here are mine unless otherwise noted. We're off and running.
Rob from Honolulu, HI
Hey Beek, not really a question but an idea for nickname of our defense. I can't take credit for it but I really like it. It came from Brian Baldinger from NFL Network, "The Red Swarm" because we are always rallying to the ball.
Matt: I saw Baldy's comment when he made it and I like that nickname a lot, too, Rob.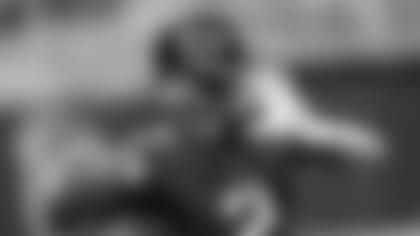 Derick from Snellville, GA
My question is, can you please ask Matt Ryan to dump the ball off more often and bring the defense up instead of always looking for the homerun and forcing the ball? Enough is enough.
Matt: Derick, when you've got Julio Jones, Mohamed Sanu and Calvin Ridley on the field at the same (which has to scare the living daylights out of opposing defensive coordinators), you've got to take those swings when they're there, my man. Look, Matt Ryan has been a pretty efficient quarterback throughout his career. And in 2016, when the Falcons had 19 plays that were outside the red zone that resulted in scores (which was tops in the league, by the way), Ryan completed 69.9 percent of his passes. That's pretty good. I think it's safe to say that if he has Devonta Freeman or Tevin Coleman sitting alone in the flat, he'll hit him. So, I get your point – take what the defense gives you. And I think Ryan does do that. Thanks for the question!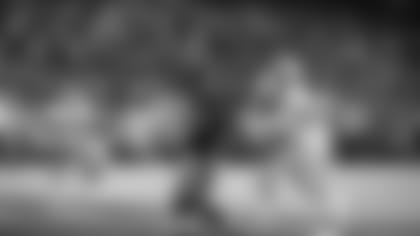 Vin from Houston, TX
Why is the Falcons organization so reluctant to play around with the uniforms? Will I in my lifetime ever get to see Falcons all-black uniforms?
Matt: Hey, Vin. I wouldn't say the Falcons are reluctant at all to change their uniforms. In fact, they done so a several times since coming into the league in 1966. There's been a lot of discussion here in SFTB about the uniforms over the last year or so, but the team has not said anything about it officially. Keep in mind that it takes time to design a new uniform and under NFL rules a team cannot replace or change a uniform more than once every five years. If I ever hear anything on that front, I'll be sure to drop it here.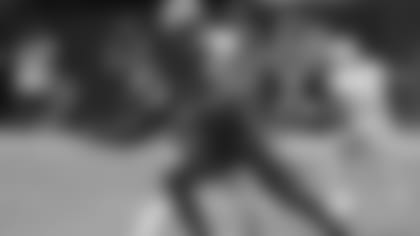 Jarred from Morehead, KY
Do you think we will see Vic Beasley being more of the player he was two seasons ago?
Matt: Yes, I do. I think defensive end is where Vic Beasley is most comfortable playing – in fact, he's said that – and being there full time this season will help. I don't know if he'll tally 15.5 sacks like he did in 2016, but I think a double-digit total is not unrealistic for him.
Michael from San Diego, CA
Hey Beek! I enjoy your blog. I am originally from Georgia (Americus) but I live out here in San Diego (military). I don't have a question but would like to submit a name for our defense. "BIRDS OF PREY." I think that sums it up nicely. #RISEUP
Matt: I think that one might be one of the more popular submissions, Michael. I'll have to run that list next week and narrow it down to the final four for a vote. Thanks for writing in.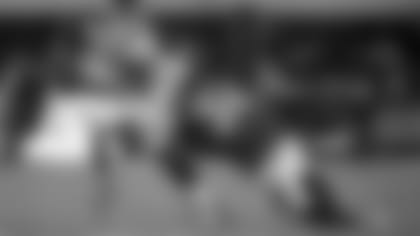 James from Jonesboro, GA
Hey Beek. Thanks for the column, I've really been enjoying it! My question is this: in preseason games and the one open practice I was able to attend, I was very impressed with both Robert Alford and Brian Poole. I have been less impressed with Desmond Trufant than the other two. Our top corner this year will have to face Antonio Brown and OBJ, and right now I'd rather put Alford in that position. What are your thoughts on how the starting corner spots are shaping up, and do you think there's any chance we see a change in the pecking order?
Matt: Hey, James. I'd be careful not to make any sort of snap judgments based on a couple of preseason games or one practice session. That said, I think the starters on defense have played really well together, James, especially in that last preseason game against the Chiefs. And I agree with your assessment regarding those two players, especially Brian Poole – he's stood out at times and made some nice plays on the ball. But I think this secondary is set and is rock solid, including Desmond Trufant. Let's see how things play out once the games start for real. I know it's been brought up here before, but the play of safety Damontae Kazee through the first two preseason games has also been encouraging – and that bodes well for the entire secondary.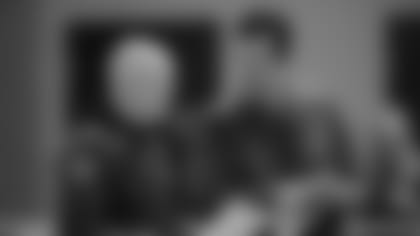 Jonny from Bradenton, FL
Hi Beek. Cheers from the Sunshine State! Love the column; kudos. Is Greg Knapp an insurance policy in just in case play calling doesn't have immediate improvements?
Matt: Yo, Jonny! Last year's quarterbacks coach, Bush Hamdan, left and took the offensive coordinator position at the University of Washington. The Falcons filled that vacancy with Greg Knapp, who brings a ton of experience to the position. Knapp, as you may or may not know, has also worked with several veteran quarterbacks, including Peyton Manning. If anything, his experience and knowledge will only help Steve Sarkisian with his game-planning and play-calling in his second year here. I don't believe he's here as some sort of insurance policy though.