Welcome to Straight from the 'Beek! All 32 NFL teams will kick off training camp later this month – including your Falcons, who report on July 26th – and you've got plenty of questions (you can submit them right here). So, let's get right to those now. Just remember, all opinions here are mine unless noted otherwise.
Jason from Stone Mountain, GA
Hey, Beek! Longtime fan here, and a SFTB fanatic. I have just a quick question here, who is going to be our starting outside linebacker opposite the side of De'Vondre Campbell and Deion Jones? I understand we have Duke Riley, but do you think he is going to play solid enough this year? He did have some coverage woes he needed to work on from last year. And do you think our linebacker corps will be a problem?
Matt: I think you partially answered your own question, Jason. Yes, I fully expect Duke Riley (pictured at the top of the page) to be on the field as the starting weakside linebacker in Week 1 at Philadelphia. This is also a good time to remind everyone that Riley did some decent things during his rookie year, but that he also dealt with injuries and missed time as a result (he started six games in 2017 and played in 12 games). Falcons coach Dan Quinn always talks about players making that jump from Year 1 to Year 2, and I expect Riley to do the same. That experience, even though it was cut short, has allowed him to become more familiar with the scheme and his surroundings. They key for the former LSU Tiger, in my opinion, will be to simply stay on the field – meaning, stay healthy. Riley has the tools and showed off the speed at times last season that helped make him a third-round pick in 2017. Yes, he did over-pursue (and missed tackles) at times, but that's all correctable and part of adjusting to the pro game. Now, I write all this on July 2, well ahead of training camp. There's certainly a chance for some rookies (like sixth-round pick Foyesade Oluokun) and other younger players to step and make a push for starting time. But, in the end, I not only expect Riley to be starting but also have a solid year in 2018.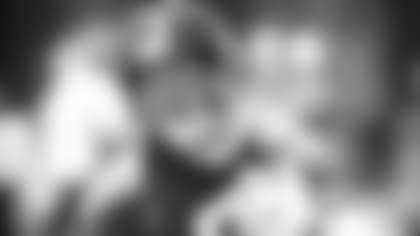 Shango from McDonough, GA
Hey, I've been a Falcons fan since the Fulton County Stadium days. I was always a big fan of the tight end position; Junior Miller, O.J. Santiago, Algernon Crumpler and, of course, Tony Gonzalez. My question is, will Austin Hooper play a bigger role in the offense this season?
Matt: If you read this space even on a semi-regular basis, you probably already know where I'm going with this one. I'm a big believer in Austin Hooper who, at 23 years old, is only getting better. I referenced in the above response the jump from Year 1 to Year 2 that Dan Quinn talks about and Hooper made it in 2017. In short, Hooper's arrow is pointing up, folks. The third-year tight end out of Stanford improved in every single statistical category last season except for touchdowns – and that number remained the same (three). In 2016, Hooper caught 19 passes for 271 yards and had a long of 44 yards. Last year, Hooper hauled in 49 passes for 526 yards and a long reception of 88 yards (which was a touchdown in Week 1 against the Bears). That all said, let's not forget some of the other weapons on this offense – Julio Jones, Mohamed Sanu, Calvin Ridley, Devonta Freeman and Tevin Coleman. There's one football and a lot of capable options. My point is, it'll be up to Hooper to make the most of his opportunities as Matt Ryan spreads the ball around. I think he will, and I'm expecting him to be more of a weapon in the red zone, too.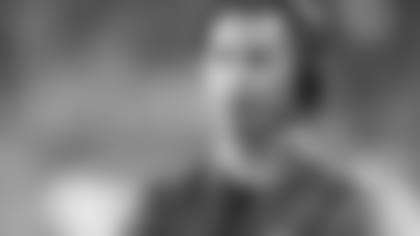 Hey, Beek; love your work. My question is: We have consistently heard about Steve Sarkisian adding more "wrinkles" into our offense. Can you give us an idea of what these wrinkles may look like, or what new formations we may see this year? Thanks!
Matt: Hey, Arnav. I think every coach brings a little something with him from previous stops, especially when he's experienced some success. One thing I think that the good coaches do is adapt to their personnel. And what I mean by that is once they know what certain players are capable of doing (you know, their strengths and weaknesses), they try to put those players in a position to succeed – to make plays. When Steve Sarkisian arrived here in Flowery Branch, he spent a lot time getting to know the personnel but also studying what the Falcons had done previously (the offense was coming off a recording-setting year which ended in Super Bowl LI). When I asked Sarkisian about the difference for him now compared to this time last year, he said it was "like night and day."  And he added that in Year 2, he "can make some of the tweaks that I feel like are needed for this offense to continue to grow. I've got a really good understanding of every player – and the things that they're really good at, the things that they maybe need to work on, and things that I would be wrong in putting them in position to do." That might not sound like a big deal, but it really is. And if you're a Falcons fan reading or listening to Sarkisian say that, you should be pretty excited. That's extremely encouraging.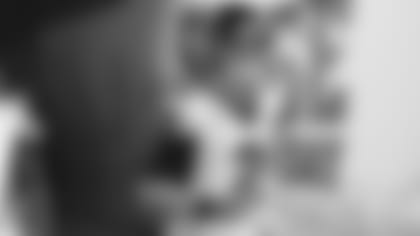 Hey, Beek. Back. You know, I think that at this point it's safe to say that for people to finally just shut up about Matty Ice and face facts that he is one the best quarterbacks in the league – top five. He's just gonna have to get that ring. The Lombardi. This man has literally done just about everything, but for that. I mean, I just don't understand for the life of me why everyone wants to just keep tossing him aside. I mean, really? You put Carson Wentz over Matt Ryan? How? In what world? It's just getting straight disgusting. I mean, I know every QB has their haters, but this is too much! I'm drawing the line!! It makes me wonder how Matt Ryan feels 'cause I know he's hearing these things, too. I know I feel disrespected just listening to the critics. Can you give me some insight on this and maybe give us all your take on the matter? Thanks.
Matt: You don't have to convince me, Zh'vae, that Matt Ryan is an elite quarterback. I've stated that countless times here in this space. The Falcons also believe he is, too, because they paid him like one. And I'm pretty certain that no one around the league was surprised by his new deal; Ryan has earned every penny of it. But fans have a right to voice their opinions and, at times, voice their displeasure. You're not always going to agree, but that's sports, my friend. And that's what this space is all about – for you, the fans. And while I can't personally speak for Ryan, I will say that most professional athletes – especially starting NFL quarterbacks – are used to being picked apart (whether it's their games, their stats, their contracts and even off the field stuff). I'm not saying it's right, but it goes with the territory to some degree. Ryan is the best and most accomplished quarterback in Falcons history, and that's not my opinion. That's a fact. Just look at the stats. And should he ever win a ring, he's a no-brainer for Canton. Many argue would argue (including yours truly) that he's got a strong case already.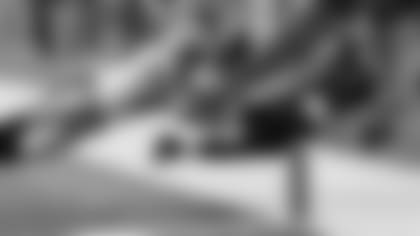 I really miss the more recent all-black uniforms we used to wear during the Michael Vick era (as opposed to the throwback black-and-white uniforms). They were very intimidating, and I hope that we revert back to those, although the Color Rush all-red uniforms were sick as well! I really hope we can use the all-black as an alternative in 2018! #BringBackTheBlack
Matt: You're not alone, William, in your love for the all-black uniforms during the Michael Vick era (pictured above). I receive dozens and dozens of emails about those every month. Whether they come back or not, I can't say for certain. I expect the Falcons will don alternate uniforms at some point in 2018, but I do not have that schedule (or which ones they'll be) yet. Stay tuned.