Welcome to Straight from the 'Beek! It's officially game week, Beekers. The Falcons are just days away from kicking the 2018 season off in Philly – and you've got questions. So, let's get right to them. Just remember, all opinions here are mine unless otherwise noted.
And we are off and running.
Kevin from Sierra Madre, CA
Hi Beek. My two names for the Falcons 53 player are defensive ends as we need a little more of a pass rush – they are Steven Means and Cap Capi. I also want your opinion on the subject of the Falcons are 31st in the league in age just before the Raiders. My opening game prediction is Falcons 28, Eagles 14. Go Falcons, Rise Up in 2018.
Matt: Hey, Kevin. Always good to hear from you. Steven Means and Cap Capi are two interesting names, and I'm guessing they'll catch on with someone here eventually. If some fans are unaware of one of them, both were recently waived. I'm not sure what the deal is with Capi; he's been productive in preseason play yet has trouble sticking with anyone. His stops include the Jaguars, Ravens, Falcons, Giants and Bills before his most recent chance with the Cardinals – and has only appeared in eight games. Means has also bounced around – he's spent time with the Buccaneers, Ravens, Texans and Eagles and appeared in 26 games in three years. There's always more to the story with a lot of these guys, but I honestly don't know much about these two, other than their stops and stats. I think the Falcons always want guys who can get to the quarterback, but they like who they have right now at that position in Takk McKinley, Vic Beasley, Brooks Reed and Derrick Shelby. Plus coach Dan Quinn covets certain kinds of players – and I'm certain the Falcons won't deviate from that template. As far as the Falcons having the second oldest active roster, yes, they currently average 26.9 years old – putting them at 31st. I don't think it's a big deal at all, Kevin. That'll happen when you have the three Matts on your team – Bryant (43), Schaub (37) and Ryan (33). Those three alone bump that average a bit. That's a bold prediction, too. I haven't made mine yet.
Mike from Waynesville, GA
Hey Matt! It has been very entertaining seeing all the nicknames for the Falcons' defense. Somehow my "Rising Thunder" suggestion fell off the latest list. I'm sure it was an oversight. You have been so great at giving everyone a shout out in this endeavor. Anyway, we can suggest all day, but the defense will need to prove itself worthy of a nickname given to a great defense. Hopefully this will happen sooner than later. I chose "Rising Thunder " because it coincides with their "Rise Up!" motto and denotes a powerful up-and-coming defense. Have one more. "Red Swarm Rising." I've never seen more talent on a Falcons team than this year! Here's hoping they have the heart to live up to their potential and surpass the hype. Thanks again for your diligence in keeping us informed!
Matt: Mike, thank you so much, bud. I'm honestly not sure how Rising Thunder slipped through the cracks – consider it officially on the list now. But I'm with you … defenses have to earn their nicknames first. I think this group will eventually do just that, but let's see what happens once we kick this thing off. Those first five or six games will be great tests. Thanks for reading.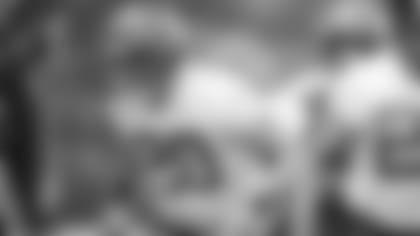 Greg from Dacula, GA
Why didn't we cut Isaiah Oliver? He has played very poorly, and that's being nice. What are they seeing?
Matt: Wow, Greg. You're ready to cut ties with a second-round pick – a rookie with all the physical tools teams covet at corner and, not to mention, an impressive college career at Colorado – because you didn't like one or two plays in the preseason? If you've watched Isaiah Oliver during rookie minicamp, OTAs, training camp and the preseason like the coaches have, you'd know that the 6-foot-1, 195-pound corner has made his fair share of impressive plays … and mistakes. I think he's going to be very good and expect him to only get better as the season progresses. With all due respect, Greg, I'm going to disagree with your take here. Give him time – he's learning. I think you'll like what you see in time.
Brian from Clarkston, GA
Beek! I've read SFTB since Day 1 and look forward to each of your posts every day. I'm crazy excited for the season to start and to cheer our Falcons in the Benz! They had a great off season, even if a lot of folks were disappointed by the preseason game performances. There were some tough choices to make for roster cuts and I like what they've done. I can't wait to see who makes the practice squad, knowing it's all still fluid for the next few weeks. This can be a great season and, barring injury and/or bad luck, our Falcons should RISE to the ultimate challenge before them. One game at a time. One grind at a time. One battle at a time. Let's. Go. Get. Ours. RISE UP! OK, so now to my question 😁. I saw and liked the Falcons Audible clip. Looks like you guys have interesting chemistry. Any info you can share? Great job on all you do to keep the fans and organization informed and connected Beek man! I use the app exclusively and appreciate all the great content ... articles, videos and pictures. Of course, I want to see any and all things Falcon so there's no such thing as too much in my opinion. So, keep it coming!
Matt: Brian! It's folks like who fire me up and keep me grinding away … appreciate the kind words and all the love for SFTB, my man. Regarding your question about the podcast – Falcons Audible – all I'm going to say to you and all of the Beekers out there is this: Be on the lookout for news about it come Wednesday! In fact, if you don't follow me on Twitter yet, please do so now (click right here) … I'm going to break the news there. I'm really excited about it – and I know all of you SFTB readers will love it because I'm going to work your questions into the episodes, too. But enough on that. Stay tuned.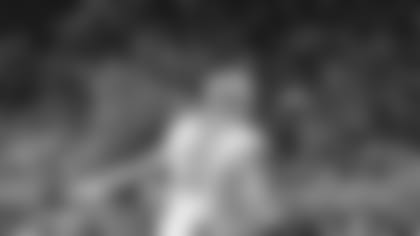 Lou from Sarasota, FL
Veteran Falcons fan of 46 years. No Bucs or Dolphins for me. What is you view of defense, especially at DE and LB?
Matt: Hey, Lou – good to know all that sun (and beautiful weather) down there hasn't affected you adversely! I lived in South Florida for years and, man, do I miss that weather … and the beaches. But enough about Florida. The Falcons have a young, talented defense – and up-and-coming unit, if you will. They're not the biggest dudes, but they'll definitely try to out-quick teams to the point of attack. They have speed and, as one coach I know used to say all the time, you can't coach speed. It's the great equalizer, in some cases. They key for the Falcons in 2018 is keeping those edge rushers – primarily Takk McKinley and Vic Beasley – on the field and healthy (knock on wood). Same goes for the linebackers. I like that group a lot, too, but they've got to stay on the field.
Paul from Statesboro, GA
Are the Falcons looking to make a strong march to the postseason?
Matt: Let's tap the brakes, Paul. They haven't even played a game yet – and their first one is on the road against the defending Super Bowl champs. I wrote this piece when the preseason concluded with fans like you in mind. Check it out and tell me what y'all think. Oh, and one question for you, Paul: Do you know Jerry from Statesboro, the self-proclaimed president and CEO of the Beekers?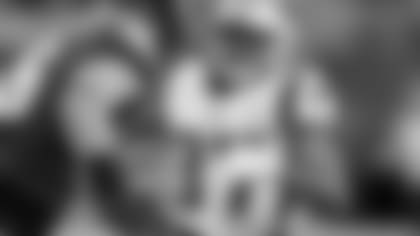 Isaiah from Beacon Falls, CT
Hey, Matt. How you been lately? Anyways I hope you and your family are doing well. I have a couple questions for you. One, what do you think of the recent trade with the Patriots for safety Jordan Richards for our 2020 seventh-round pick? Second, how do you feel about us in what we did this preseason and do you think we could just explode in season? Third, do you think our defensive squad can out exceed of what they did last year, even without Donatri Poe?
Matt: First, thanks for asking about my family, Isaiah – everyone is doing well and we're embracing life here in the Peach State. I liked the trade for safety Jordan Richards and, when you think about it, a conditional seventh-round pick isn't a whole lot to give up for the 2015 second-round selection. The Falcons, I believe, upgraded the back end of the defense by adding depth and versatility. As far as the preseason goes, the Falcons stayed healthy and found out some things about their rookies and depth – which is the key. The scores are meaningless, as I wrote here following the 17-0 loss to the Jets in the preseason opener. I think we'll have to wait and see when it comes to the defense. Most of the starters are back, sans Dontari Poe and Adrian Clayborn – two players who played well for the Falcons in 2017. Hopefully Terrell McClain and Deadrin Senate will step up and fill those voids nicely.