Welcome to Straight from the 'Beek! The Falcons square off against the Dolphins on Thursday night at Mercedes-Benz Stadium and then will trim the roster from 90 to 53 players by Sept. 1. In the meantime, you've got some questions (and comments) – so let's get right to them. Just remember that all opinions here are mine unless otherwise noted.
And we're off and running.
Christiano from Atlanta, GA
Sup Beek? No question really. I'm an Atlanta native. Born and raised in SW Atlanta. I don't think anybody wants to see a Super Bowl in Atlanta with the Atlanta Falcons playing in it more than my family and myself. That's just my opinion. I believe this is an MVP Year for Matt Ryan. Even if he doesn't win it, I believe he will be in the running. I'm predicting career numbers for him as well as Julio Jones. Coming off the type of offseason where he works out with Terrell Owens and comes out looking as strong as T.O. always has, I believe will pay off for him. I also believe our defense is a top-three defense. I know you're gonna say I'm jumping the gun but see for yourself. I know I am. #RISEUP
Matt: I think the pieces are in place for Matt Ryan and Julio Jones to have very good seasons, Christiano. I'll say that much. The Falcons offense has a lot of weapons, a formidable offensive line and both Jones and Ryan are healthy. They should be fun to watch in 2018.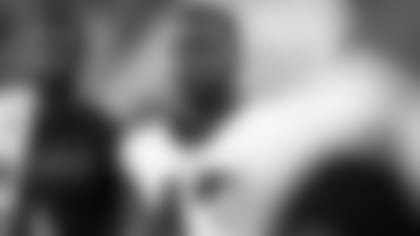 Joshua from Newnan, GA
Hey longtime reader, and I wanted to pose a question about Jalston Fowler. Do you think there is any way we keep him on the 53-man roster with Ricky Ortiz? We really need a short-yardage back and Fowler at 261 definitely fits the bill, so to speak. Plus, he can play TE in a pinch because he did that for the Crimson Tide. So, do you think there is any way he sticks to our team? Thanks for taking my question!
Matt: Well, Joshua, anything is possible, but I don't think the Falcons will keep two fullbacks. That said, Falcons coach Dan Quinn said some positive things about Jalston Fowler on Tuesday and noted that he liked his attitude toward competing. Fowler will get a chance to get some extended playing time on Thursday night against the Dolphins. At this point he'd have to have a pretty good night to unseat Ricky Ortiz, in my opinion. But, like I said, anything is possible.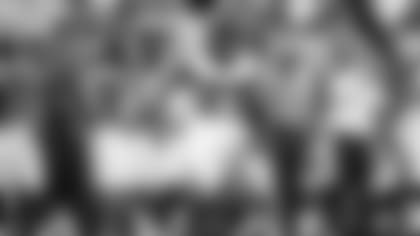 Matt from Greenville, WI
Hey Beek. One game left before the show really begins. I have watched all of our preseason games so far and am really impressed with Damontae Kazee. How do you see his impact and playing time if he continues to play like he has?
Matt: Hey, Matt. Damontae Kazee has stood out in every single preseason game so far – and that's on the heels of an excellent offseason. The Falcons already have certain defensive packages that include Kazee, so he'll definitely see the field. It remains to be seen if he'll see an increased amount of playing time though. We'll find out in Week 1 against the Eagles. He's been a real playmaker on the defensive side of the ball, and guys like that are game-changers. It'll be interesting to see if it carries over into the regular season. If it does, you'd think that he'll eventually see more playing time. Stay tuned.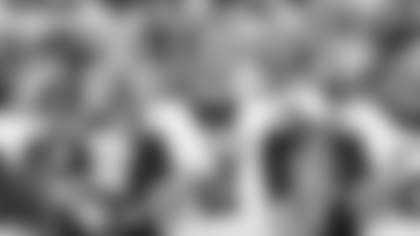 Clark from Tucker, GA
Does Matt Ryan need an eye exam?
Matt: You know, Clark, I forgot to ask him if he made it in for his annual checkup. Thanks for the reminder.
Robert from Las Vegas, NV
I don't recall the Falcons ever wearing all-black uniforms in the 1990s. The logo and uniforms were changed in 2003 and there was an all-black option then. The current red jersey design became the primary jersey in 2004.
Matt: Hey, Robert. The Falcons had black helmets, black jerseys and silver/gray pants as a uniform option for portions of the 1990s. As far as all-black uniforms, including the pants, you're right – that was an option in 2003.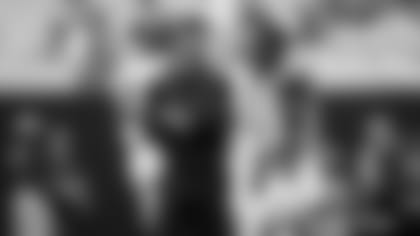 Ephiram from Macon, GA
Wassup Beek. I have a quick question. Do you think Sark will leave after this year if he has a good second year like all the rest of the OCs we had? And another thing, why is it so hard for Matt Ryan to adjust to a new OC? Don't you think he should be used to this by now?
Matt: Hi, Ephiram. Anytime NFL assistant coaches are offered head coaching jobs, especially at the professional level or at a major university there's a chance they'll leave. The chance to run their own program and hire their own assistants – not to mention the added bump in salary – is always attractive in a profession that doesn't offer a ton of job security. I don't think it's fair to assume that Matt Ryan has a hard time adjusting to new offensive coordinators. It takes time to learn a new offense or new terminology. And it's not just on one guy; everybody else has to learn it, too, and 11 players have to be on the same page.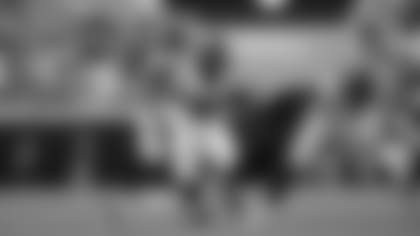 Chris from Milledgeville, GA
Hey Beek, love the column. I think Jonathan Celestin and Justin Crawford have shown enough to make the practice squad. What are your thoughts? Keep SFTB coming!!!
Matt: I'd agree with that, but I think Jonathan Celestin might make a push for the 53-man roster, to be honest. He's played well in the games and he can play special teams, too. Glad you're enjoying SFTB, Chris! Thanks for being a loyal reader.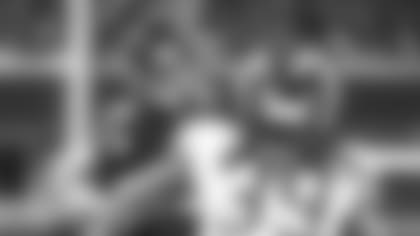 Brandy from Loganville, GA
I read an article that states if they cut Matt Schaub this year the Falcons would save $4.5 million on the salary cap. Do you foresee this happening if Kurt Benkert has a good fourth preseason game?
Matt: Brandy, you really should just stick to AtlantaFalcons.com for all your Falcons news. The Falcons wouldn't save that amount of money, but it doesn't really matter because they aren't going to cut Matt Schaub.