Welcome to Straight from the 'Beek! Falcons minicamp is underway and training camp is right around the corner. In the meantime, you've got plenty of questions – so let's get to them. Just remember, all opinions here are mine unless noted otherwise.
Preston from Lincolnton, GA
Beek, thanks for keeping the column going during the offseason. I haven't had many questions, so I've just enjoyed the reading. I wanted to say I enjoyed Friday's column. I'm expecting a great season with Sark and having Knapp as QB coach, I feel like we will see a very successful offense. I'm not going to say we will look like the 2016-2017 team, because that was then. This is a new squad with new coaches, so we will see a more elite offense. Your thoughts?
Matt: Hey, Preston. I thought Steve Sarkisian was extremely candid about where he is now entering his second year as the Falcons offensive coordinator when I spoke with him last week. He described the difference between this time last year and where he is right now as "night and day" and noted how he went through a lot of "growing pains" in 2017 – and that's got to be encouraging for Falcons fans (and that high-octane offense) heading into 2018. I do think fans love to compare players and seasons, but I try not to. It just doesn't make sense – so many of the variables are different. But having Sarkisian more comfortable with the offense, personnel, coaches and having the confidence to tweak things should spell good things in Year 2 for Atlanta.
Rachel from Carrollton, GA
I'm sure that everyone is asking you this question, but I'll add my concern to the pot. With Julio Jones now missing mandatory minicamp, should we start getting concerned? I understand that everyone is keeping their cards close to the chests on this one and that makes sense. Thanks, as always, for your column. It's my favorite.
Matt: Hi, Rachel. I totally get why fans are concerned with one of the Falcons' best players not being in camp. Look, minicamp runs through June 14th before players break for the rest of summer and return for training camp at the end of July. My point is there's still a lot of time for everyone to get on the same page here. And I'll point out a couple of positives, beginning with GM Thomas Dimitroff's statement released Monday. Dimitroff acknowledged that the Falcons have been having conversations with Jones and that they've been "productive and constructive." You can read the entire statement here. That's significant, Rachel. It's also just my three cents and I think it would behoove fans to maintain some perspective here. Remember to check back here for the latest news on all-things Falcons.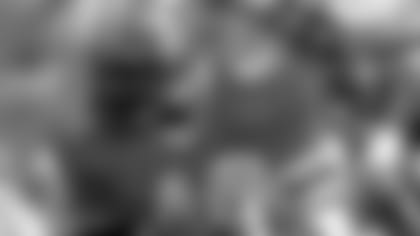 Matt: OK, who you taking off that list, John? William Andrews or Warrick Dunn? And what about Devonta Freeman, a player I really struggled leaving off the list (it was between him and Dunn). Gerald Riggs was a solid player, I can't put him ahead of those three.
Frederich from Vienna, VA
Hey Beek! What do you think of Matt Ryan's ranking on the NFL's top 100? Top 30 is pretty competitive, but I was wondering about Cam Newton being ranked higher. Thanks for keeping up with us!
Matt: Hi, Frederich. Just in case some readers aren't aware of which ranking you're referring to, it's the NFL Network's list of the top 100 players of 2018 – voted on by the players. Matt Ryan came in at No. 29 on this year's list, joining teammate Devonta Freeman, who was named the 70th best player by his peers. Ryan, for what it's worth, was No. 10 last year – but he was coming off his MVP season, too. As for Cam Newton being ranked 25th, I don't agree with it. But I also don't put a whole lot of stock into this list, either. Look, it's nice to be recognized by your peers, but at the end of the day a list like this means nothing in terms of a player's legacy. Newton had a nice bounce-back year in 2017, but I don't think he's a better quarterback than Ryan. It's like anything else, Frederich. If the Falcons produce on the field and win a lot of games, the postseason accolades will pour in.
Kevin from Sierra Madre, CA
The Pro Football Hall of Fame just got egg thrown on their faces from Terrell Owens saying no the induction ceremony. The committee redeem themselves by electing Mike Kenn and Tommy Nobis next year for 2019. If they really want to put true Hall of Famers in, they will decide on some Falcons talent!
Matt: I think those are two separate topics, Kevin. I'll tackle the Terrell Owens portion of your question. Owens has already been voted in and while it's surprising (some would say shocking) that he chose to turn down the invitation to attend the induction ceremony, that's his prerogative. It's not mandatory, nor does it make him any less of a Hall of Famer. Now, it may not sit well with some voters and fans, but that's his choice. Frankly I think it's ridiculous that some voters have come out and said they would change their vote over it – and it also shows how some writers hold grudges over what I would deem as non-football matters. The Hall of Fame is for the best football players, period. I'd argue that Owens probably got in a year or two late because of how he rubbed some writers, fans and teammates the wrong way. But he produced on the field – and the performance he put on in Super Bowl XXXIX where he caught nine passes for 122 yards in a 24-21 loss was one of the gutsiest games I've ever watched. And I'll leave you with this, Kevin. I asked a scout whom I have a ton of respect for about Owens and if he was worthy of the Hall of Fame. Without blinking he said, "Yes. It's the player, not the person." Couldn't agree more.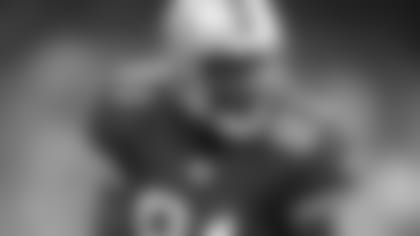 Hola de Panama Sr. Beek. Two things from your columns: 1) I really respect you taking the challenge of naming your list of the best Falcons. Hope some of the younger fans check out the careers of some men you named. 2) Best Mel Brooks movie, "Blazing Saddles" or "Young Frankenstein"? Back to the Falcons. Dan Quinn talked about the new kickoff rule affecting the type of players who are on the kickoff team. Since special teams play really influences the lower roster spots, I am curious about how different positions will be backed up. Looking past the starters, how do you see the 53-man roster being filled out by position?
Matt: Hola, Tony! Glad you're enjoying SFTB and liked my list of all-time Falcons players. It definitely wasn't easy making some of those decisions – and lots of debates always ensue. But that's what makes 'em fun. On your second question I'm going with "Young Frankenstein." That's a no-brainer. Since we're still in minicamp and I still haven't gotten a solid look at every single player on this current roster yet, I'm going to refrain from making a way-too-early 53-man roster projection today. But I can tell you this regarding special teams. We had a chance to sit down with special teams coach Keith Armstrong last week and he said that fullbacks, tight ends, outside linebackers and any of those mid-size players who can run and catch "are back in business" when it comes to the kickoff units. It would not surprise me if the Falcons keep two fullbacks instead of one or more linebackers than usual this year. That said, I really like what I've seen from fullback Luke McNitt and linebacker Foyesade Oluokun, but let's see how things shake out once the pads come on.