Welcome to Straight form the 'Beek! While the NFL season officially concludes on Super Bowl Sunday, the Falcons are already busy preparing for 2018 – and you've got plenty of the questions. Just remember, all opinions you see in this space are mine, unless otherwise noted.
Nathaniel from Augusta, GA
Hi, first time writer but I read the column in my spare time. My question is, do you think our secondary could really use a ball-hawk at corner or free safety? I mean, I love our guys and Ricardo Allen is very underrated, but I would just like to see a few more picks.
Matt: Turnovers are game-changers. Nothing can change a game quite like a turnover can, and it's amazing in a way that the 2017 Falcons still managed to win 10 games considering that they finished the season minus-2 when it came to takeaways and giveaways. So I totally agree with you, Nathaniel, that the Falcons most definitely need to create more of them in 2018 – whether it's interceptions or forcing and recovering more fumbles. In 2017, Atlanta had eight interceptions (29th in the league) and eight fumble recoveries (18th). And in case you were wondering, the Falcons gave the ball away 18 times (12 interceptions and six fumbles) this past season. I like the Falcons secondary, but I don't think any team can have enough good corners in this pass-happy league. Look at what Marshon Lattimore did for the Saints defense this past season. So if one the Falcons really like slips to them during the draft, I'd love to see them pull the trigger and pick up a corner. And I hope you continue to read SFTB, Nathaniel. Thanks for writing in. The names I keep hearing and reading about include Iowa's Josh Jackson, Ohio State's Denzel Ward, Colorado's Isaiah Oliver (pictured below), Louisville's Jaire Alexander and San Diego State's Kameron Kelly.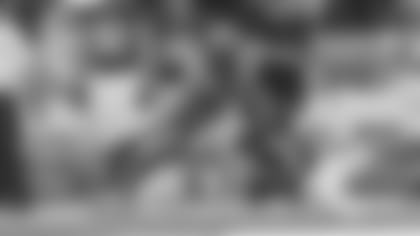 ---
Hey, Matt. When Tevin Coleman's contract expires, do you believe it would be as good as Devonte Freeman's or do you believe they will even keep him in the seasons ahead?
Matt: Hey, Derek. As general manager Thomas Dimitroff said in the season-ending press conference, their top focus will be getting quarterback Matt Ryan a new deal. Getting that done is key for a number of reasons, one of them being more flexibility to be creative in res-gning some of the players down the road – possibly Tevin Coleman. "I believe you could realistically do it," Dimitroff said of keeping both Devonta Freeman and Coleman together for the long term. "I think, again, it comes back to an earlier question when you're talking about looking at all the different spots on the roster and what you can do to create the space."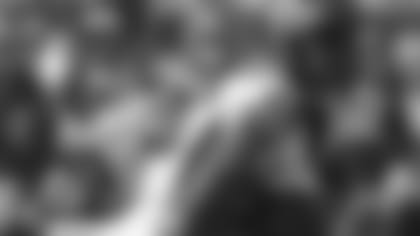 ---
Brion from Portsmouth, VA
What's up, Beek! Do you think we're going to go back to the old uniforms when Michael Vick was in the league?
Matt: Hey, Brion. Right now there are no imminent plans to change the uniforms, but it's definitely a topic the fans (and readers of Straight from the 'Beek) feel strongly about. It's clear that the majority of folks would like to see the team go back to a previous look. The larger debate seems to be over what the lid color should be – red or black. I happen to love the look of the 1980 Falcons, seen below in a game against the Rams in Anaheim, Calif.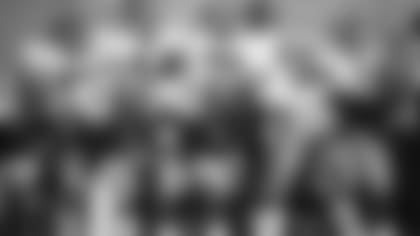 ---
Demarcus from Atlanta, GA
Why wouldn't the Falcons draft a quarterback high in the draft? I don't think Matt Ryan has what it takes to ever give the Atlanta Falcons a Super Bowl title. I've been a fan all my life and I don't think the Falcons are making a good decision on re-signing Ryan.
Matt: Matt Ryan is an elite quarterback and they don't come around very often, Demarcus. Even when teams draft quarterbacks high in the draft there's no guarantee they're going to develop into franchise quarterbacks. Ryan is still playing at a very high level and the team believes that he has plenty more in the tank because of the way he takes care of himself and trains. And I happen to agree.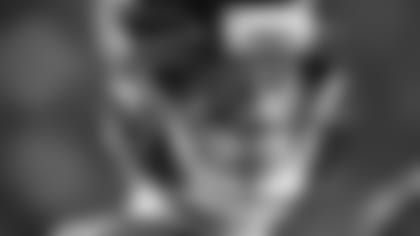 ---
What are our chances of drafting a guard?
Matt: I don't have the odds in front of me, Rod, but I hope they're very high. And if I could pick any one of the prospects coming out, I'd go with Notre Dame's Quenton Nelson.
---
What do you think about our offensive coordinator? I was very disappointed in his play calling this year. I just felt he was too conservative with our offensive calls. How do you go from over 30 points a game to just barely 20?
Matt: Hey, Tommy. I like Steve Sarkisian and had no problem with his play calling for the most part during the season. The Falcons struggled making explosive plays this season and, as a result, touchdowns were down. I think Sarkisian and the offense will be better in 2018, especially with a year under his belt and time to evaluate what worked and what didn't in his first season running the offense here.