The first block of training camp is in the books – check out the 10 biggest takeaways from the first four days here – and Day 5 kicks off Wednesday. Judging on my inbox this morning, you've got plenty of questions – so let's get right to them. And if you want to talk about some topics that we haven't covered or just have some general thoughts you want to get off your chest, submit those right here. Remember, all opinions here are mine unless otherwise noted.
Kevin from Rancho Cucamonga, CA
Which under-the-radar rookie has impressed you most thus far in camp?
Matt: I'm going to go with rookie receiver Devin Gray, if we're talking true under-the-radar guys. Gray (pictured above) looked pretty good hauling in a touchdown pass from Matt Schaub during the Red-White scrimmage on Monday.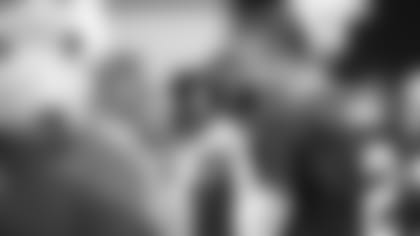 Angel from Macon, GA
Hi, Beek! I have a question about our quarterback. Now that Matty Ice has a new contract and turned 33 this year, how many years do you think he can or will play? Do you think Matty Ice will be as motivated? Thanks for all you do for us fans, Beek!
Matt: Hey there, Angel. I think Matt Ryan is one of the elite quarterbacks in this league – I'd put him right up there with Tom Brady, Aaron Rodgers, Ben Roethlisberger and Drew Brees. And I'd probably throw Russell Wilson in there as well. A lot of people think Carson Wentz deserves to be in that elite mix, too. He was sensational last season and I think he's an emerging star in this league, but I also want to do see him do it consistently. Back to Ryan – I don't think his skills have diminished at all, despite some of the Falcons' struggles in the red zone in 2017. As far as how long he'll play, I have no idea to be perfectly honest. The Falcons certainly think he has a lot left in the tank, based on his new five-year deal. It's pretty obvious he takes good care of himself and so I think it'll be up to him. If the Falcons continue to build through the draft and keep the core players in the fold, they should remain competitive – and that'll play into it as well. Hope that answers your question, Angel.
Dakota from Forsyth, GA
Will Tevin Coleman get a new contract? He's a fan favorite in ATL and it would be sad if he left.
Matt: I wish I had an answer for you, Dakota. But I can tell you this much: Falcons general manager Thomas Dimitroff has been adamant throughout the offseason about staying flexible under the cap in order to re-sign key players who are up for new contracts. When asked specifically about Tevin Coleman back in January, Dimitroff said that anything is possible and to not rule out the Falcons somehow keeping their dynamic running back duo in place. Look, it's tough for teams to keep all of their players with a salary cap in place and tough decisions are made every single offseason. Players and teams have to do what's best for them, and sometimes those decisions don't always align. But let's see what happens this season. Tevin Coleman is under contract and the Falcons have a talented team heading into 2018.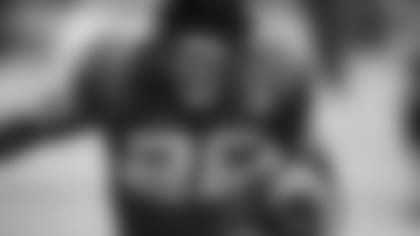 Clint from Doulasville, GA
Ay Beek! Love what you do and look forward to it every day. So, my question for you is ... I know Tevin Coleman is on his last year of his contract with the Falcons, and I know we drafted one of the most underrated running backs in Ito Smith, but what are the chances it's Devonta Freeman who could possibly get traded rather than Coleman hitting free agency? I mean, Ito's running style and size are almost identical to Freeman. Would it be a good idea to have two running backs that are almost the exact same back? (Freeman and Smith) Wouldn't it benefit the Falcons to have two backs that have different styles to force defenses to adjust? So, my real question is, if Ito makes his presence known and can really impact our offence, is it possible Coleman becomes our number one with Ito backing him up, allowing the Falcons to trade Freeman? I feel like Freeman's value in the NFL could bring in a real play maker. Just a thought. Thanks, Beek!
Matt: Devonta Freeman signed a new deal this time last season and Tevin Coleman, as I mentioned above, is under contract. GM Thomas Dimitroff said not to jump to any conclusions regarding Coleman's future, so that's my advice to you. Also, we have yet to see Ito Smith take a meaningful snap in the NFL, Clint. The Falcons obviously like him, but the rest is all speculation. Let's see how the preseason and regular season unfolds. Falcons fans should really be excited that they've got one of the best running back duos in the league.
Dwain from Palm Coast, FL
Is it possible for running back Justin Crawford to play during the Falcons' season?
Matt: Of course it is, Dwain! Justin Crawford was an undrafted free agent the Falcons signed out of WVU and, so far, he's looked decent four days into training camp. The running backs group on this team is deep and talented, so Crawford (pictured above) has his work cut out. But he has a golden opportunity in front of him. If he keeps working hard, he might get some carries in the preseason and play on special teams to show his stuff. If he plays well and makes a positive impression on the coaching staff, who knows what could happen. Also, 31 other teams will be watching – and any playing time for players like Crawford is like an audition for the entire league. Hope that helps answer your question. Thanks for reading SFTB, Dwain.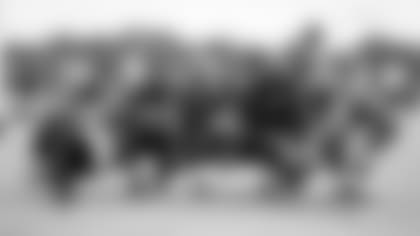 Matt from Greenville, WI
Hey, Beek. Matt from Greenville, Wisconsin, again. You asked about a nickname for our Falcons defense and the one that comes to mind is "Brotherhood of destruction." You could get a little more aggressive with it but I believe it fits them well. They have the brotherhood already and also the ability to destroy offenses.
Matt: Like I said in Tuesday's Straight from the Beek, nicknames usually come as a result of consistent great play on the field and, of course, winning. I think the Falcons have an extremely talented and young defense, but let's see if they can pick up where they left off in 2017.
Larry from Dalton, GA
Hello, Matthew. I'm sorry, this is not a question, but I would like to suggest something. It's pretty hard to brainstorm possible names for the Falcons' defense, because the name should ideally connote traits like: strength, speed, being overwhelming, fearsome and dominant OR SOME of these traits, at minimum. With that said, I'd like to pose a couple of suggestions to get the thinking started. So, let's start with The Bruise Brothers, The Smother Brothers, The Bash Brothers, Falcons Flash, The Swarm Brothers. Let's see if any of these can spark more thoughts on the name. And let's toss in a name for our stadium, The Force Field. Have fun and let's get a good one.
Matt: I'm going to let the readers here weigh in on this one. What do y'all think? Send me your thoughts here and if I get enough votes for three or four, I'll start a poll question. Thanks for weighing in, Larry.
Sedrick from Stone Mountain, GA
What's going on with Isaiah Oliver? I heard so many promising things about him before camp, and now ... nothing.
Matt: We've actually been talking about Isaiah Oliver quite a bit, Sedrick. But, at the same time, he's a rookie and the Falcons have only held four practices so far. Plus, they've yet to play a preseason game. My point is that it's very early. If we get to the end of August and it's quiet on the Oliver front, that's another discussion. But for now, let's wait and see.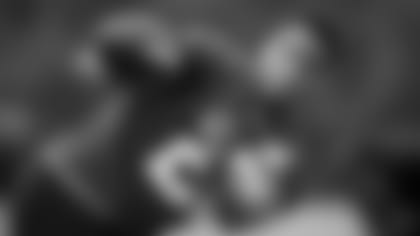 A.J. from Morrow, GA
I haven't heard too much about our second-round pick this offseason. Just want to know what you've been seeing from him and what impact, if any, can he have during his first year with the team.
Matt: I've mentioned cornerback Isaiah Oliver, the Falcons' second-round pick out of Colorado a number of times here in this space, but (as I noted above) it's still very early in camp, A.J. We've also seen him in rookie minicamp, OTAs and mandatory minicamp. Why am I intrigued by his potential? Probably the same reason why the Falcons used a high pick on him: He has the physical tools and looks the part. He's 6-foot, 201 pounds and has something like a 33.5-inch reach. Corners like that can actually disrupt plays at the line of scrimmage because of their reach – they can jam receivers and throw off routes. Before long, they have quarterbacks reacting because the timing is off with his receivers. That's one of the things that makes Richard Sherman so good. I am in no way saying Oliver is as good as Sherman. And since he's a rookie, I'm going to tap the brakes on making any sort of prediction on where he plays or how soon he starts. He's got a tremendous opportunity in front of him and I am excited to see what he can do as we head into the second block of training camp on Wednesday.