Welcome to Straight from the 'Beek! The Falcons are getting ready to play their second-to-last home game of the year – an interconference showdown against the Baltimore Ravens on Sunday. And many of you have lots of comments and questions about the Falcons, who are still in the hunt for a wild-card spot. So, let's get right to them. Just remember that all opinions here are mine unless otherwise noted.
Matt from Atlanta, GA
Hey Matt, love your blog (nice name, too)! Born and raised Falcons fan here, trying to bring up a different issue that I don't see addressed as much. I've had a hard time with our offensive play-calling lately. It seems we are focused on quick, short plays, including screens, 2-3 yard slants/crosses/dumps. We have a ridiculously elite receiving corps with Julio, Calvin, Sanu, and Hooper. How are we not attempting more large chunk plays that go for 8, 10, 15 yards in the air before the catch? I understand it takes time to get down the field and we need better protection to keep the ball in Matt Ryan's hands that extra half second or so for those longer routes. But I feel like 8-15 yards really doesn't take much more time to develop (if any at all) than those short yardage plays (getting blockers in the right place, etc.). I'm not asking for much, I just want plays that have the potential to quickly hit that first down marker no matter the current down. Not dumps that require either multiple successful completions or attempting to find yards after the catch just to be tackled immediately. Slight counterpoint to what I'm asking for: we haven't had Freeman all year and that definitely hurts us in trying to open up the passing game. I just feel that we can get a lot better from Sark than what he's giving us right now.
Matt: Matt, let's just look at the last game for a minute. The Falcons ran the ball 16 times for just 26 yards. When you take away the yards Matt Ryan gained on his two scrambles for 16 yards, then Atlanta's runners amassed only 10 yards on 14 attempts. The run game was non-existent. Want more proof? Twelve different times the Falcons needed just 1 or 2 yards for a first down and they converted only three, gaining a total of 9 yards. Three of those 12 plays were runs that gained 3 yards – two were stopped for no gain, the other was a 3-yard run by Mohamed Sanu. I point this out for one reason: the Falcons couldn't get any push up, couldn't open any running lanes and become one-dimensional. That affects what you can do as an offense. And it also has a huge impact on the passing game. Ryan has been sacked nine times over the last two games – six courtesy of the Saints. For comparison's sake, Drew Brees has been sacked a total of 10 times all season long. And those are the times Ryan has been caught; it's not counting all of the times he's been forced to scramble out of the pocket and tried to locate an open receiver. It also says that Ryan hasn't had time to just sit back there and pick apart defenses – or even wait for those intermediate-to-deep passing routes develop. Not having Devonta Freeman and his running style back there has hurt for sure, but I sometimes wonder how much success even he'd have with this line at times. And when you're playing from behind and facing third-and-long a lot, it also limits what you can dial up from the playbook. Hope that helps.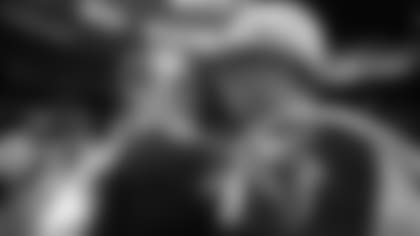 Roger from Decatur, GA
Can you please keep it real? Matt Ryan does not have the heart of a champion. Atlanta Falcons will never win the big one – just be in the middle of the road. Saints got Drew Brees. But drafted one running quarterback in the draft and signed J.T. Barrett. Question: Will Atlanta continue to ride or die with Matt Ryan and the unprepared offensive coordinator?
Matt: Wow. Are you a Saints fan or a Falcons fan? I could easily dismiss this one, but I'll address your comments. Middle of the road means average to me, as in .500. In Matt Ryan's previous 10 seasons here in Atlanta, the Falcons have only finished below .500 twice (in 2013 and 2014). And six of the other eight seasons were double-digit wins. He did lead them to a Super Bowl but they lost in overtime, as we all know. Drew Brees is a great quarterback, a Super Bowl champion and future Hall of Famer for sure. But even he has been a part of some below-average teams – in fact, during his previous 12 seasons in New Orleans (not counting his five years with the Chargers), the Saints have finished with a .500 or less record six different times. And before losing in the divisional round of the playoffs last season (like the Falcons), the Saints went three straight years without even making the playoffs – and went 7-9 all three seasons. But I digress. The Saints did NOT draft a quarterback with any of their seven selections in 2018. Go back and check. And what about J.T. Barrett? Do you know the Saints have waived Barrett an astounding seven times this year? Seven! Back to Ryan, though. He is the best quarterback in franchise history and it's not even debatable. He was the league MVP and 2016 and for a time this season, he was putting up similar numbers – and that's with Steve Sarkisian calling the offense. They will ride with Ryan, no question about it. And they should. Where are you going to find a better alternative? Get back to me when you've got it. Thanks for writing in, Roger.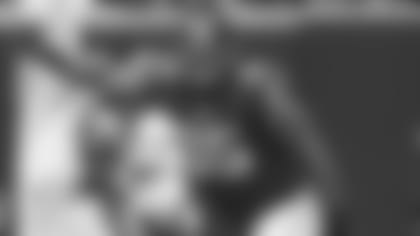 Cameron from Atlanta, GA
Hello, Beek. My name is Cameron. I am 17 years old and I am a huggggge Atlanta Falcons fan. I have been a fan since I was 2 years old. Due to the struggles this season I have taken a lot of heat at school. My question is, what do we have to this offseason to get back to being a high-level team that we were before?
Matt: Hi, Cameron! Well, the Falcons have certainly had an up-and-down year full of winning and losing streaks. After starting the season 1-1, they lost three, won three and then lost three more. Now they're sitting at 4-7 with five games to go and, believe it or not, still have a chance of squeaking into the playoffs because several other teams in the NFC have similar records. The Falcons have lots of talent, but a lot of key players have missed time this season due to injuries – several of them have been of the season-ending variety. That hurts, especially when players like Keanu Neal, Ricardo Allen, Deion Jones, Devonta Freeman, Andy Levitre and Brandon Fusco are not playing. Others, like Grady Jarrett, Takk McKinley and Derrick Shelby, have missed significant time, too. On the flip side, some younger players have gotten a ton of playing time and improved over the course of the season – so that's encouraging. As some players begin to return from injury, that will only help. In order to get back to a high level, the Falcons need to simply play better – they need to execute, protect the ball, force turnovers – and they're certainly capable of that. They also need to get healthy and avoid any more serious injuries (knock on wood). They won't get everybody back in 2018, but Deion Jones and maybe Devonta Freeman could be back. The big question now is, can they win the next five, squeak into the postseason and get healthier at the same time? We're about to find out. Their season rides on this game against the Ravens.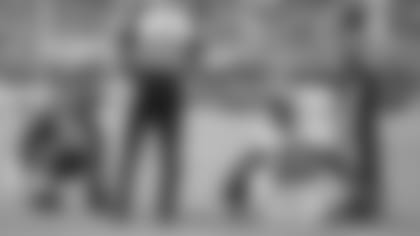 Mike from Cleveland, GA
What's up, Beek? This is my first time writing in a question. I've been a fan for as long as I can remember. Favorite current player is KeKe (Keanu Neal). I hate his season came up short. I was so excited about him this season. But on to my question. I've noticed in a lot of games, well, the ones we won, we were very successful running the ball. Against Carolina, I believe Coleman ran for his first 100-yard game. And against the Bucs we ran well. Against Washington we ran well. Against then Giants we also ran well. Now in our losses I've noticed we get away from the run. I feel like they should try to establish the run more than they. Do you think they should try and run more? Rise Up.
Matt: Absolutely, Mike. If you read my column (click right here) before the Cowboys game, this is a portion of what I wrote: The Falcons ran the ball effectively in two games this season – when they beat the Panthers 31-24 in Week 2 and in a 38-14 win over the Redskins in Week 9. Against Carolina, the Falcons amassed 170 total yards on the ground, including 107 from Coleman on 16 carries. And against Washington, the Falcons rushed for 154 totals yards. Coleman led the way with 88 yards on 13 carries and Smith contributed 60 more on just 10 totes. In the Falcons' two other wins against the Buccaneers and Giants, the Falcons rushed for a total of 70 and 67 yards, respectively. And the margin of victory in both contests was much closer, too. I think if the Falcons are going to beat the Cowboys on Sunday, Coleman and Smith must have big days – combine for at least 150 yards or more on the ground. The problem, Mike, is that they haven't been able to get the run game going at all and resorted to doing what they do best, which is throw it downfield (when Matt Ryan isn't scrambling to avoid pressure). Check out my response above to Matt from Atlanta for more on the run-game woes.
Jason from Stone Mountain, GA
Hi Beek. Jason from Stone Mountain writing in again. I have two questions for you. My first question to you is, if we do finish the season 9-7 what are a couple of scenarios that would have to happen in order for us to squeak in to the wild-card spot? And my second question is, if we don't make the playoffs, who do you see us getting in the first round? Or who is someone you would like the Falcons draft in the first round?
Matt: With five weeks to go in the season, there are a lot of scenarios that could play out, Jason. It goes without saying that the Falcons must win out and finish 9-7. If they were to finish 8-8, there might be a scenario where they get in but it's highly unlikely. If you'd like to mess around and see for yourself, check out ESPN's Playoff Machine. As far as the draft goes, it's still way too early to know that answer. We still don't even know the Falcons draft position yet. Regardless, I'd like to see them go offensive and defensive line in the early rounds (meaning multiple picks) if they don't address either of those positions in free agency.