Welcome to Straight from the 'Beek! Well, Week 1 is in the books and the Falcons are off to an 0-1 start after another tough loss in Philly. The good news is that they're back home for the next three weeks, but it won't be easy with the Panthers, Saints and Bengals coming into town (in that order). In the meantime, you've got plenty of questions – and I've got answers. Just remember, all opinions here are mine unless otherwise noted.
OK, let's see what you've got for me. And since the Falcons were off over the weekend, I made this edition of SFTB a little extra beefy and answered more questions since so many of you wrote me.
Jerry from Statesboro, GA
Hello, Beek. Please post this first so the Beekers can calm down. I'm not upset that we lost. Actually, it makes me even more optimistic about this season. Beekers, listen to this: 15 penalties, no passing touchdowns, no 100-yard rusher, on the road in one of the NFL's most hostile stadiums, Matty Ice sacked multiple times and hit several more, multiple failed fourth downs, lost two starters and minor injuries suffered by others, and we still had a chance to win! How many teams can go through that kind of adversity and still have a good chance to win the game. I liked the way the team leaders spoke in the postgame presser. That shows the trust that they have in each other and their coach. Our defense played really well, and we should be proud of them (check the stats of the Eagles offense). My question is, do we need to change anything or was the Eagles defense just that good?
Matt: Alright, Jerry. You're up first, and you're right about the Falcons being in this game until the very last second with a chance to pull out a tough win on the road, despite so many self-inflicted mistakes. But let's give some credit where credit is due – and the Eagles' defense had a lot to do with it, too. To answer your question, yes, there is a lot the Falcons must do heading into Week 2. They've got to clean up the penalties – hidden yardage (i.e., like penalty yards, return yards, etc.) can end up being a huge factor in games, especially close ones like on Thursday night. They obviously need to work on their execution in the red zone, too. It's been well-documented throughout the offseason and again following the loss to the Eagles that the Falcons need to execute better in that area of the field. Coach Dan Quinn said he liked the variety of play calls – there were open plays there – but Atlanta just didn't get it done. With Keanu Neal out for the season now with a torn ACL, they'll obviously have to address that key position now, too. And finally, I think the Falcons would like to get that running game more involved this week as well as Calvin Ridley. There was a lot to like about the defensive performance, and I think they'll build on that moving forward. And all those things would hold true even if the Falcons had punched it in and scored the winning touchdown at the end.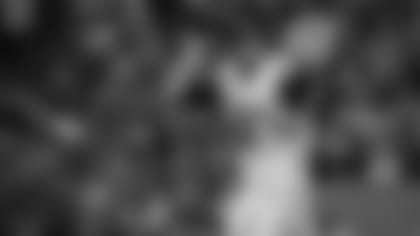 Kash from Lithonia, GA
Hey Beek, LOVE your column bro! Falcons, Falcons, Falcons ... I don't know exactly what I was expecting but it definitely wasn't that. There are still offensive execution questions to be answered. HOW BEEK? People talk about our quarterback day in and day out, saying that he doesn't have the arm to win us a Super Bowl. I have defended Matt Ryan for the last 10 years almost and last night was the first night he looked like he had a deflated balloon for an arm! HOW BEEK? Can he get Julio Jones the long ball or at least get the receivers the ball in stride? A LOT of his throws were just OFF! 21 of 43? HOW BEEK? Receivers can't even make a play after the catch because of where Matt was putting the ball. Matt also seems to take ALL of his sacks on third down, which just grinds my gears dry. And we've GOT to be the most unsuccessful team in third- and fourth-and-short situations. How are we not EVER able to gain 1 or 2 yards? HOW BEEK? We've been at Philly's goal line nine times in a row at the end of the game now and haven't been able to cash in for points. HOW BEEK?? Our whole team caught a third quarter cramp. HOW BEEK? Please help us understand. THANKS!
Matt: Yet, as Jerry just pointed out above, they still had a chance to knock off the defending Super Bowl champs on the road during the night they unveiled their championship banner for their fans. They didn't though, and that's what matters in the end. There's another way to look at look at this game, Kash: It was a defensive slugfest, plain and simple. Both units were outstanding as the Falcons' and Eagles' offenses struggled in different ways. But keep this in mind, too – it's just one game and the sky is not falling. Do yourself a favor and read my column.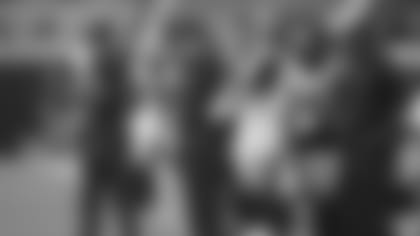 Craig from Fort Lauderdale, FL
Hi, Beek. So it begins again. I know it is the first game, but this isn't a sign and I think the problem still resides on the sideline with the OC. He hasn't changed or learned and thus we haven't changed. Waste of talent under someone who just doesn't have it and never has anywhere in my opinion. Let's face it, the Philly defense is just OK and not the best we will face this season and their offense is less than prolific. Unfortunately, our offense under this guy is close to anemic. We don't call plays to the strength of our QB. How many designed roll outs were there or how many up-tempo, no-huddle drives other than the last one in desperation? I have no issue with going for it early from the 1-yard line, but the play call was horrible. I have no issue getting No. 11 the ball more, but it was as if we had no other wide receivers playing to go to. I know what you will say in the defense of Sarkisian, but I still say he is not the right fit and he is a large part of the problem. It's too bad that the loyalty inside the organization or the unwillingness to admit they got the wrong guy will cost the team, the fans, and the city another year for everyone to figure it out. Thanks for the time and keep doing what you're doing. Love the read.
Matt: Hey, Craig. I think you're selling the Eagles defense short. That unit is pretty good, and a big reason why they went on a Super Bowl run last year. That said, the Falcons moved the ball and then stalled in the red zone. After watching the game, Falcons coach Dan Quinn said he liked the variety of play calls but not the execution (something I've hammered home in the first two responses so far). Want proof? Watch the video breakdown below by Brian Baldinger. The play call was good, but the throw wasn't. In a close game like this was, those misses end up being huge. Regardless, that's not on Steve Sarkisian.
Brian from Apple Valley, MN
'Beek, do you think the red zone issues are a result of poor execution, poor play calling, a combination, or something else?
Gus from Gaithersburg, MD
Beek, I took the offseason off, not wanting to bug you but don't think I haven't read every single article you put out: love what you're doing, bud. No questions tonight, just a statement to what I think will be a long night of angry emails for your IT team to sort through, and rightfully so. Our team, players or coaches, this is not for you. This is for my fellow fanatics, who cringed at every down and clutched at every flag thrown. Who thought the offseason should've engaged more starters? Who hated that this started exactly where we left off (fourth-and-a-few) and ended the same way (a too hopeful, but unsuccessful drop at fourth-and-a-few), against the same feud? This is for you. It's only game one, the team is rusty, both of them were. It's September, which I consider an extension of the preseason. Relax, our guys have the fight in their eyes, in their actions and spirit, we shall survive. Just want to remind you of the 2016 season where we started with a loss and ended up with a season of historic achievements. We will be good, and we will move on. Whether the Super Bowl or not, I don't know, but we will go into the playoffs. Hopefully the Super Bowl because I got tickets, lol. Oh, and let's not go after Sark yet. Too soon and too premature, against the champs on Week 1. RISE UP.
Matt: You're right, Gus. As I said above and you did just now, it's only one game. One game that was very winnable, despite the mistakes. R-E-L-A-X. There's a ton of football left to play, and so much can – and will – change between now and the end of the season.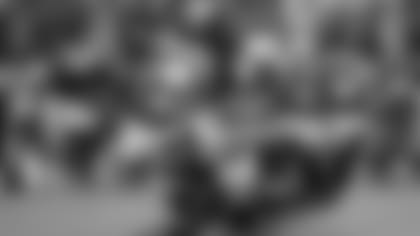 Donna from Duluth, GA
Beek, thanks for the perspective on the Eagles loss. A lot of fans are emotional over this loss, and it's understandable because it feels like we've been there before so many times. This game seemed like a mirror image of the last one, so to lose it in a similar fashion stings. Like you said though, it wasn't an elimination game and we're only in Week 1 here. I can remember clearly the Tampa Bay game two years ago and feeling like it would be more of the same that season. They proved us wrong then and I believe they will prove us wrong now. Last night, nearly 50 percent of the passing targets went to Julio Jones whereas we're usually spreading the ball around more with Mohamed Sanu/Austin Hooper/etc. Julio certainly made some great plays and kept us in the game until the very end, but it seemed like we were putting the whole game on his shoulders. What are your thoughts? I am just an ordinary fan with no experience in coaching football trying to gain some insight. Love the column.
Matt: Thanks, Donna. Glad you enjoyed the column. You're right about Julio Jones – he was targeted 19 times during the game and ended up with 10 catches for 169 yards. Mohamed Sanu was second on the team with just four catches for 18 yards. Both Austin Hooper and Devonta Freeman each had just three catches. It's obvious the coaching staff wanted to get Jones involved and did just that. The only thing the all-world receiver didn't do was score, which was the issue last year as well. I would have liked to see have seen the running game more involved, Donna. Freeman had six carries for 36 yards, which is a solid average per run. I expect your see more Freeman and Tevin Coleman involved moving forward. Balance is important, plus it keeps the defense honest.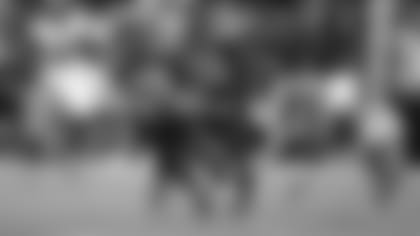 Isiah from Imperial Beach, CA
A little disappointed with the both the play calling and the execution of Thursday night's game. I still feel that the arrow is pointing up. THERE IS NO REASON TO JUMP SHIP AFTER WEEK 1! However, losing Keanu Neal for the season, I feel, is going to hurt a lot more than what we are going to admit. What do think the odds are that Coach Quinn calls Seattle?
Matt: I'm assuming you're referring to safety Earl Thomas, Isiah. First, let's keep in mind that Thomas is under contract with the Seahawks. And, yes, there were all kinds of reports and rumors that Thomas might be traded to some safety-needy teams after he held out during the preseason (the Cowboys reportedly offered a second-round pick for Thomas and were turned down). But the biggest reason why it won't happen is because Thomas and Keanu Neal are used differently and play different positions. Neal is more like Kam Chancellor than he is Thomas. It looks like the Falcons are going to go with Damontae Kazee, who had an outstanding preseason and made a ton of plays back there for the Falcons. There are some free agents out there (see Eric Reid), but it remains to be seen if the Falcons will go that route.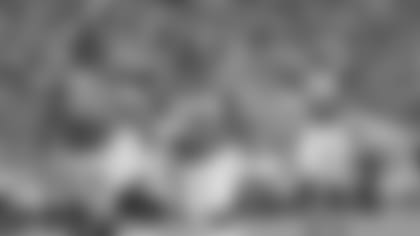 Eston from Jacksonville, FL
Hello, Beek. Love to hear your thoughts regarding the Falcons. A fellow Falcons fan has been relentless in believing our Falcons should trade Julio Jones for a power running back like Leonard Fournette. He believes this would allow red zone scoring opportunities particularly within 5 yards. Of course, I disagree. I think more creative play calling will solve the problem of scoring inside the red zone. What are your thoughts? Rise up.
Matt: Just asking for a friend, eh? Tell your friend that I don't think there's any chance whatsoever that the Falcons would trade the best receiver in the game for a power back. Wow, first Earl Thomas and now Leonard Fournette. It's just one game, guys. Let's tap the brakes on this stuff.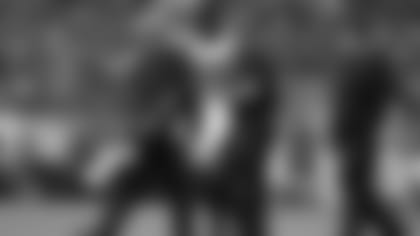 Mark from Marietta, GA
Hi, Beek and thanks. Wishing a full recovery for our strong safety Keanu Neal. Tough break. Next man up, I guess. Brian Poole is a tough hitter and will leave it at that. You say the best team lost Thursday night. OK. Did the best team lose last year early on to Miami and Buffalo? Appears to be an early season trend league-wise. That is good and relatively not-so-good teams playing bad NFL football well into mid-season. Could a lack of tackling and preseason play by starters result in this inferior product? Reps only get you so far or Falcons score five red zone TDs Thursday as the repped out the wazoo in preseason.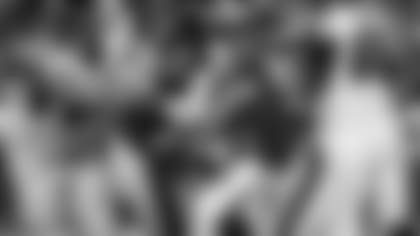 Will from Summerville, GA
Hey, Beek, wow, what a game Thursday night. I'll keep it short here. Do you think we'll face a stouter defense than the Eagles the rest of the year?
Matt: I think the Falcons are going to face a bunch of good ones this season, Will. I think the Panthers unit they'll face in Week 2 is a very good one. Despite what happened against the Bucs on Sunday, I think the Saints have a decent defense. The Steelers look to be tough on that side of the ball again this year. And I think the Cowboys have a tremendous pass rush and solid linebackers. So, yes, they'll play some very good ones, but the Eagles were really tough when they needed to be on Thursday night.
Rickey from Lilburn, GA
Hey Beek! Disappointed … but encouraged. I have a few questions. One, where was the diversity of play calling in Thursday's game? I just felt like our other weapons on offense were not involved in the game plan. While I really appreciate a HEALTHY dose of Julio Jones (169 yards), I would rather it translate into points in the red zone. Which brings me to my next question, the red zone. What will it take for us to be more multi-dimensional in the red zone? It's not for a lack of talent because our offense oozes talent. I don't want to join the "Bash Sark" bandwagon but to me the more the game progressed the more predictable our offense became. We're too explosive for that. The bright spot on Thursday night to me was our defense! They look stout in spite of cramps and penalties. If we can clean those up, and they can stay healthy, they will be one of the major keys to our post season success. Oh, and to all of the Falcons haters out there who judged our season by our performance last night, I got news for you. WE WILL RISE UP! See you in the POSTSEASON! Thanks, Beek!
Matt: Hey, Rickey. Falcons coach Dan Quinn said he liked the diversity of pay calls. The Falcons simply need to execute better. They have the players to do it, but until you do … people will continue to question it.
David from Atlanta, GA
Who were the Falcons' inactives for the Eagles game?
Matt: Hey there, David. I tweeted out them prior to kickoff when they were announced. You can check them out below. And if you don't already, give me a follow on Twitter. Thanks for the question, David.
Mike from Ivor, VA
Hi, Matt. Does last night's loss to the Eagles change your mind about how many wins the Falcons will have this season? While not happy at all with the loss, I found this game very exciting! I was on the edge of my seat through the last play! And ... I will be at the Mercedes-Benz Stadium to greet the Panthers on Sunday, Sept. 16! Thank you for your hard work.
Matt: Actually, no it doesn't. Back on Aug. 31, Drake from Brea, Calif., asked me how many wins I thought the Falcons would notch in 2018. Here's what I told him. I stand by it.
Ray from Asheville, NC
Hi, Beek. Week 1 is done and now we move on to Week 2 and there's a lot we need to clean up. First, let's get the ball in the end zone or take our medicine and kick the field goal. Second, it's hard to win a game if you have more penalties than points. Third, use all of your offensive weapons to spread out the defense. I'm excited about the potential our Falcons have but there's a lot of work to be done. I look forward to reading about your thoughts and my fellow Beekers.
Matt: Hey, Ray. I'm sure you've read about a lot of that so far above. One thing that hasn't been discussed is the decision to go for it on fourth down early in the game. Look, if the Falcons punch it in, everyone loses their minds and absolutely loves the call. But it's a gamble, especially when you have "Money" Matt Bryant sitting there – as close to an automatic three points as they come. I didn't love the call, especially on the road, but respect the decision to go for it. Points are so hard to come by, especially in a slugfest like that turned into. Hindsight says, "take the points."
Clint from Evans, GA
Beek, I think all of us Beekers are STUNNED. Looks like our sloppy play has spilled over into the regular season! It appeared to me and the crowd. … I see why Matt has earned the name "Matty Ice" – he freezes up in critical game-winning drives. We have all those receivers and tight ends, WHY didn't he spread the ball around more? If that is going to be the case, then we will not be good this year. Your thoughts, Beek? It also looks like the OC didn't improve his play calling.
Matt: Are you really going to start jumping on the franchise's all-time best quarterback over a game against the defending champs that came down to the final possession? To ask why the ball wasn't spread around more is fair, though. The Eagles had no answer for Julio Jones, but we all know what happened on the last play of the game – he came down out of bounds. I honestly think the Falcons will be fine moving forward. I didn't think they'd win all 16 games and thought this would be a tough one on the road. It was. But it was just one game.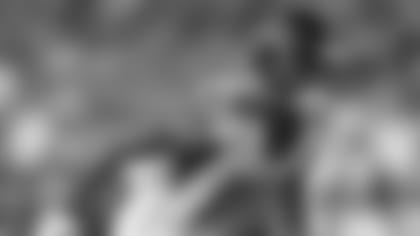 Anthony from McDonough, GA
Hey, Beek. I was wondering why in the world was Calvin Ridley not a factor against the Eagles? Also, why hasn't Sark found a way to score a touchdown yet? We were force-feeding Julio Jones and Kurt Warner was puzzled as well – as he pointed out that we ran the same play over and over and that they ran the same defense over and over in the final seconds of the game. Any answers, Beek?
Matt: I wish I had an answer for that one, Anthony, but I don't. I know that's something we're all looking forward to seeing this season – Julio Jones, Mohamed Sanu and Calvin Ridley terrorizing defenses. At least we've got 15 more games. Jones was on the field for 57 offensive snaps (81 percent of the plays). Sanu had 56 plays and Ridley was in on 46.
Tommir from Hephziba, GA
It really is getting old now to see DQ stand before Atlanta to explain how much work the Falcons need to do! I mean it's been two years since the Super Bowl massacre and the Falcons are still trying to find themselves? Either this is a team full of knuckle heads or "what we have here is failure to communicate." And to think that this organization could not or is unwilling to see that Matt Ryan has plateaued and yet you parked a Brinks truck in front of his door. Wow! Falcoholics, it's going to be a long year.
Matt: Wow, Tommir. We don't refer to ourselves as Falcoholics here. Wrong website. This is AtlantaFalcons.com, home of the Beekers.
Michael from Roswell, GA
This is not really a question as it is an observation. The Falcons were horrible in preseason and worse in the first real game. Now, the staff can sugarcoat it by saying it was all evaluation. But what I witnessed tonight was an offensive coordinator who knew nothing about calling this game. He called what looked to me to be the same eight or nine plays for most of the game. He didn't switch it up until the last 1:40 of the game and then on the last play, called the exact same play to Julio Jones that he called in January, except it went to the left side instead of the right side. Steve Sarkisian has to go. Last year was horrible, this year including preseason has been even worse. Since Dan Quinn works with the defense, he apparently didn't pay any attention to the supposedly the RED ZONE work put in all summer because what I saw was no improvement whatsoever. If anything, it was more like Sarkisian was closing his eyes and putting his finger on a play and saying, "Well, let's try this one. Or, I got 3 yards out of this play a minute ago, let's see if I can get maybe 5 yards this time." Too much talent on this team to look that bad on national TV. They are now the laughing stock of the NFL and every team who is on their schedule is probably licking their chops because they know the easy game with the Falcons is coming. I would be surprised if this team wins four games this year and not one of those wins will come out of the NFC South. What a joke and embarrassment this team is to the city of Atlanta. Thank Sarkisian for that. All he had to do was learn Kyle Shanahan's playbook which, if I'm not mistaken, Sarkisian was supposed to be familiar with because he ran the same offense in college. That's a joke in and of itself. Well Beek, I'm done. I would be interested in your assessment of what you saw. Just to let you know I have been a die-hard fan since 1966. We couldn't afford tickets back then so my dad took a job collecting money at one of the parking lots so we could go in for free and watch the game. After what I've been through all these years I'm just about done with them. GO DAWGS!!
Matt: I think I've been pretty clear here as to what I saw. And I wrote about it here. I think you're overreacting, to be really honest. It's. Just. One. Game.
Okay, Beek. It's official. The catch rule is by far the most stupid rule in the NFL. It seems like everything just goes against our Falcons. We might just be the unluckiest team in the league. My question to you is, what happened?
Matt: What I saw was a catch, Zh'vae. I found a clip with the best angle of it above. Every time I watch it, I see a catch. I don't know what they were watching or seeing when they called it an incompletion.