Welcome to Straight from the 'Beek! We are knee deep into the Falcons' mandatory minicamp and you've got plenty of questions this morning. Just remember, all opinions here are mine unless noted otherwise.
And we're off and running.
Yo, Beek. Thanks for keeping all of the Beekers here informed during a long and oftentimes slow-moving offseason. Now that you've had a chance to see the team during rookie camp, OTAs and mandatory minicamp, has anyone stood out to you? I know it's non-contact and stuff, but sometimes a player just stands out. Thanks, Beekster!
Matt: Hey, Vince. Thanks for reading and writing in. You're correct in pointing out that no one is hitting out there right now – these are non-contact drills. The closest we get to seeing live action are the 7-on-7 and 11-on-11 sessions. That all said, yes, some players have definitely caught my eye at different times during OTAs and the one minicamp practice I've watched, including three rookies. Second-year tight end Eric Saubert not only looks great (and fast) running routes, he's catching everything that comes his way. I know it's just my opinion here and I'm not telling you to go draft him for your fantasy football team in August, but he put on a show Tuesday in minicamp. And the three rookies I referenced are Calvin Ridley (duh), Russell Gage and Foyesade Oluokun. I think the latter two have a chance to make an impact on special teams this season, too.
Anthony from Johnson City, NY
What up, Beek. I'm a Falcons fan up here in Giants/Bills/Jets country, and I read SFTB religiously so I can stay connected to my beloved Dirty Birds. Thank you for all you do for us Falcons fans! My question isn't about the team though – it's about your website. I look at a lot of team sites and noticed that some of them have a new look. Like I said, I love my Falcons but the website … not so much. And if the look the website is part of your job, sorry! Are the Falcons ever going to get a new look? Thanks, Beek. Rise Up!
Matt: Haha, no worries, Anthony. I was actually stoked to get your question this morning because we are indeed getting a new look at AtlantaFalcons.com – and we're unveiling it Thursday morning! It's something we've been working on for the last year (or so). I was actually out in Los Angeles in March training and learning about all of its new features. I'll spare you all of the cool details because tomorrow we're unveiling it! Be sure to check it out – AFTER you've read Straight from the 'Beek though. Thanks again, man. Stay strong up there (I grew up in nearby Binghamton – so I know all too well what it's like being in Giants country)!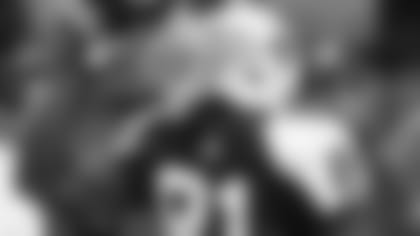 Frederick from Atlanta, GA
Beek, I gotta say … I disagree with your take on Terrell Owens yesterday. If he's not going to be decent enough to take part in the induction ceremony, why is he even going into the Hall of Fame? It says a lot about the kind of person he is and the player he was, in my opinion.
Matt: Look, I stand by what I said about Terrell Owens. And at the end of the day, Fred, why do you (and all of the other fans who've written me about this) care about how a man wants to celebrate his induction into the Hall of Fame? It's his career he's celebrating – and he's earned it.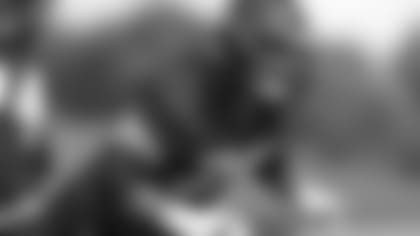 Hey, Beek. I liked all of your selections for the all-time Falcons team – except Jake Matthews. How can you pass over Bob Whitfield? C'mon, man.
Matt: Joe, I love your guys' passion – especially for the older players (and offensive linemen). I tip my hat to you guys, and Bob Whitfield was a great player. But I'm standing by Jake Matthews. I sat down with him after minicamp practice on Tuesday for a piece I'm writing on the offensive line heading into 2018. Be on the look for it in the coming weeks leading into training camp. I'm really excited about this group – much more than I was this time last year, in fact. Glad you liked my all-time team, too. Well, most of the picks.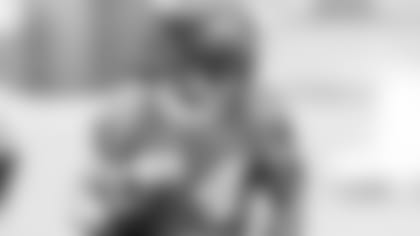 Jerry from Statesboro, GA
Hey Beek. It's been a while. I was just wondering, who do you think will win the fullback job or is he not on the roster yet? Well, you're probably like me and figure everyone's good until the pads go on. With the free agent addition to our offensive line, and if Andy Levitre stays healthy, I think Matt Ryan performs somewhere between his production of the 2016 and 2012 seasons. If our defense stays the same or improves even a little, I think we are a 12-4 or 13-3 team. I know it's early but Beek Nation/The Beekers are bored so let's play a guessing game of over-under. Matt Ryan 26 TD passes – over or under. Falcons defense gets 30 sacks – over or under. Devonta Freeman gets 1,000 yards running – over or under. Matt Bryant misses four field goals – over or under. Calvin Ridley gets 500 yards receiving – over or under.
Matt: Yeah, I can tell you're really bored today, Jerry. But don't ever change. OK, I'll play along. Right now my eyes tell me it's Luke McNitt, but it wouldn't surprise me if they keep two fullbacks this season because of the new special teams rules. As for the over/under predictions, here goes it: 1) over, 2) over, 3) over, 4) over and the last one will be close, but … 5) under. I reserve the right to change my mind later, Jerry.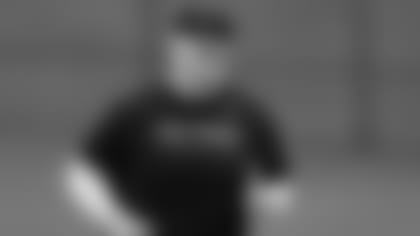 Chris from Gainesville, GA
Beek, I doubt you'll run this question because it is about Julio Jones but I'm gonna ask it anyway. What did you think of what Dan Quinn said about Julio after practice (on Tuesday)?
Matt: Of course I'll answer questions about Julio Jones, Tony. He's one of the Falcons' best players, man! Look, I think Falcons coach Dan Quinn said all of the right things to the media about Julio Jones – and he's been consistent when it comes to conversations with the players since I've been here. Those conversations are understandably private – and should remain that way. Go back and read what general manager Thomas Dimitroff said, too. You can read the full statement here. But the two things that stand out are that they are having conversations with Jones and that they've been productive. Take it for what it's worth, Tony. There's really not much more I can say without speculating – and you. Know I won't go there. Thanks for writing in.
OK, I had your back on the all-time Falcons list. Everyone has their own opinions, I get it. But your choice of "Young Frankenstein" over "Blazing Saddles" is indefensible. "Blazing Saddles" is a top 10 all-time comedy, and that's not opinion, it's fact. "It's twoo! It's twoo!"
Matt: Ha! Hey, man, I didn't say it wasn't a great movie – it's hysterical! I just love Gene Wilder in "Young Frankenstein" too much. – he was simply brilliant. And Marty Feldman as Igor cracks me up every time I lay eyes on him in that flick.  Like you said, everyone has their own opinion, Dan! I'll leave you with this … "Abby Normal!"
Hey Beek. Look, I get it. Matt Ryan's really good. But honestly, we could do better. And by better, I mean me. Granted, I've never played football before, and my hands are too small to grip an NFL sized ball. But what sets me apart is that I would happily take a hometown discount. $25 million/year? I'd be perfectly fine with that. Would you mind letting DQ know? Once I learn how to throw a spiral, I'll be good to go. Thanks man
Matt: OK, I thought the "Young Frankenstein" vs. "Blazing Saddles" debate was the funniest moment of my morning … until I read your email, Joey. That's a good one, man. Real good. I'll be sure to let Thomas Dimitroff know all about you when I see him later on.