Welcome to Straight from the 'Beek! It's gameday – and it's always great to watch football, even in the preseason. The Falcons take on the Chiefs at Mercedes-Benz Stadium and you've got questions. So, let's get right to them. Just remember, all opinions here are mine unless otherwise noted.
Freddie from Lithonia, GA
I'm excited about our depth all across the field. What do you think about our chances of going 14-2, Matt? We're loaded in the secondary, Deon is anchoring up front along with Jarrett, and on offense we added Calvin Ridley. I'm really thinking about how everyone is overlooking the Falcons. The Vikings will do this, Giants will do that, Rams will do this, Aaron Rodgers is back. Only attention the Falcons really got this off-season was because of Matt's contract and Julio's contract. I believe they will fly under the radar until after the Thanksgiving Day game against the Saints in New Orleans. Maybe after that W people will start to open their eyes.
Matt: I like their chances and here's why. Yes, the NFC is stacked – it's been referred to a number of times this offseason as the NBA's Western Conference – and it's not surprising that a lot of those teams you mentioned are being talked about. The Falcons' first five games are against the Eagles, Panthers, Saints, Bengals and Steelers. If they come through that stretch 5-0 or 4-1, I think 14-2 is possible. I personally think 12 or 13 wins is more realistic and attainable for these Falcons if they can stay healthy and, of course, have a few bounces go their way.
Chad from Houston, TX
Hey, Beek. Do you think we'll see Calvin Ridley play more against the Chiefs? I think he had a catch for negative yardage against the Jets.
Matt: Hey, Chad. Put it this way, it wouldn't surprise me if the offensive starters only play one series against the Chiefs, but I'll be surprised if they go three-and-out again. What I'm saying is that I think they'll be on the field longer and run more plays – and I think Calvin Ridley will also get more opportunities in this one. I also think there's a slim chance we could see him back on special teams, which would be fun to watch. Stay tuned.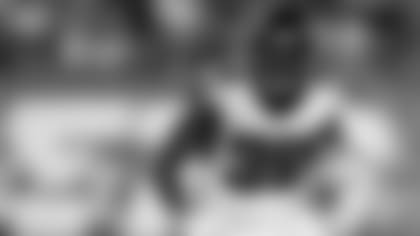 Samuel from Helen, GA
Beek, the Falcons run game against the Jets was pitiful. Was it because our offensive line couldn't get any push or because our backup running backs aren't that good? Thanks for all you do, Beek!
Matt: Hey, Samuel. I think it was a combination of both – plus, let's give some credit to the Jets' defense, too. They made the plays and stuffed the run when they had to. Let's look at the facts: The Falcons ran the ball 22 times against the Jets for a net total of 49 yards – that's an average of 2.2 yards per carry. That's not good, and it's not going to help you win games. So, your assessment of pitiful wasn't too much of an exaggeration, Samuel. Tevin Coleman's three carries for 8 yards – even though that's a small sample size – tells me there wasn't a lot of room to run. Malik Williams led all Falcons runners with six carries for 19 yards. Williams was the one runner, from what I could see, who planted his foot in the ground and cut upfield. Some of the other backs were dancing in the hole too much, and that's never a good thing. I'll be watching the running backs closely Friday night against the Chiefs.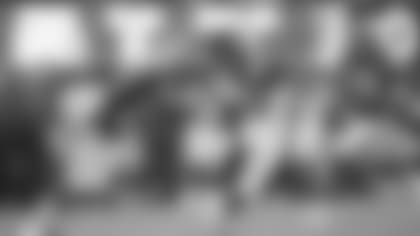 Jackson from Plantation, FL
Beek, Kurt Benkert showed me something in that Jets game. He made some nice passes and he also moved around in the pocket and showed he could run when needed. Could he push Matt Schaub and become our primary backup? Value your thoughts, Beek! Rise up!
Matt: Hey, Jackson. I thought rookie quarterback Kurt Benkert came in to the Jets game and gave the offense a much-needed jolt. And, yes, he made some nice throws down the field – one for 30 yards and the other for 27 – against the Jets secondary. One thing to keep in mind during the preseason is that there are a lot of young and unproven players on the field for the majority of the games – so it's important not to overreact to good (or bad) performances. I think Benkert and Garrett Grayson will have more opportunities in these next three preseason games to make a statement. Remember, they are also auditioning for 31 other teams if either of them don't make the Falcons' final 53-man roster or practice squad. As far as pushing or unseating Matt Schaub as the backup QB goes, I just don't see it. Don't forget, Schaub completed all nine of his passes for 54 yards against the Jets – and he was playing with a combination of starters and backups. The better Benkert and Grayson play, the better it is for the Falcons. Anything can happen on any given play in the NFL, so it's always good to have a good backup option. Same goes with life, right? Thanks for the question, Jackson.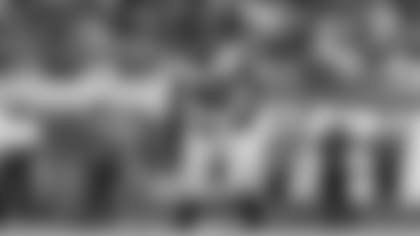 Cole from Sandy Springs, GA
Yo, Beek. Should Falcons fan be concerned about Duke Riley and all this talk about him not playing well against the Jets? Are we in trouble at the linebacker spot? What are our options there? Thanks, Beek.
Matt: Falcons fans, do not be concerned about Duke Riley's performance against the Jets. I repeat, do not be concerned about Duke Riley's performance against the Jets. Riley has had a terrific offseason and has played well during OTAs, minicamp and training camp. Before the Jets game was even played, Falcons coach Dan Quinn talked about how some of the second-year players were completely different players this year – and he mentioned Damontae Kazee and Duke Riley specifically. Now, Kazee put on a show against the Jets. Riley had three tackles, but also had some plays he'd like to get back. If you've ever played sports, it happens. Even the best players make some mistakes. So tap the brakes, relax and watch the Chiefs game on Friday. If we're still talking about Riley heading into the fourth and final preseason game, then that's one thing. But I doubt we will be. Thanks for the question, and hope that helps.
Remembering a great Falcons fan … the Great Falconi
I've always said this space is about you, the Falcons fans. This is where your thoughts and questions are viewed and answered. You make this space, not me.
And today I'd like to take a moment to remember one of you, Rory Healy, also known as the Great Falconi. He was also an actor, and this is from his agent:
Actor Rory Healy, known to Atlanta Falcons fans as "The Great Falconi" for over 20 seasons, passed away on Monday, Aug. 13. Rory was a dedicated fan who chose a unique way to show his support. A native of the Albany, N.Y., area, Rory moved to the Atlanta area in 1988.
Rory was a multitalented individual who was a musician as well as an actor. He performed some stints of stand-up comedy along the way as well. Rory was a part of many films and television series. His credits included "The Hunger Games", "Guardians of the Galaxy Vol. 2", "Stranger Things" to just name a few. His most well-known role was as The Vampire in the original "Goosebumps" film.
Rory enjoyed being a guest at comic, horror, and pop culture cons across the country. He loved meeting new people, experiencing new places, and most of all, finding off the beaten path places to dine. He was a one of a kind free spirit that will be sorely missed by all who knew him.